Fall colors during an Indian Summer—the chickens are in heaven, frolicking in autumn leaves and striking distinguished profiles for the paparazzi.
To a bird, the bilge under the leaves must taste as good as this: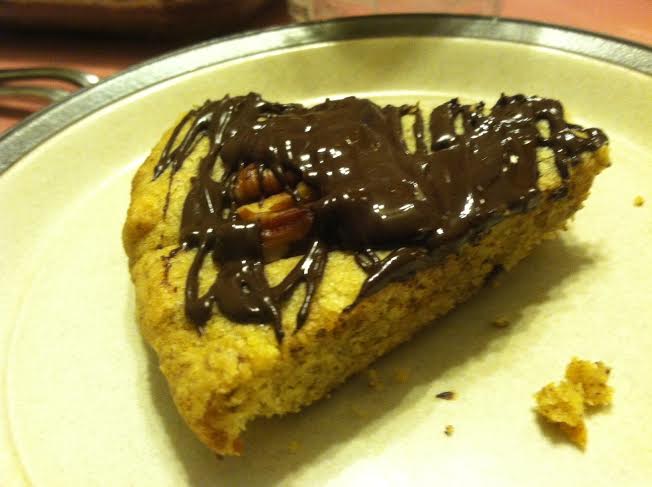 Pecan Shortbread with Chocolate Drizzle
Adapted from Food and Wine
3/4 cup all-purpose flour
1/2 cup pecan flour or 1/2 cup whole pecans, finely ground
1/4 cup sugar
1/8 teaspoon cinnamon
Large pinch of salt
1 stick cold unsalted butter, cut into small cubes
1 large egg yolk
8 pecan halves
2 ounces bittersweet chocolate, chopped and melted
Preheat the oven to 350°. Butter a large rimmed baking sheet. In a medium bowl, stir the all-purpose and pecan flours with the sugar, cinnamon and salt. Using a pastry cutter or your fingers, cut in the butter until the mixture resembles fine cornmeal. Add the egg yolk and blend it in with a fork. Lightly knead the shortbread dough until it is smooth.
Transfer the shortbread dough to the prepared baking sheet and flatten it into a 6-inch round. Refrigerate the dough until it is well chilled, about 20 minutes.
Using the blunt side of a knife, score the dough into 8 wedges. Lightly press a pecan into the wide end of each wedge. Bake for about 35 minutes, until the shortbread is browned around the edge. While the shortbread is still warm, cut it into wedges with a serrated knife. Let the shortbread cool to room temperature, then drizzle with the chocolate and serve.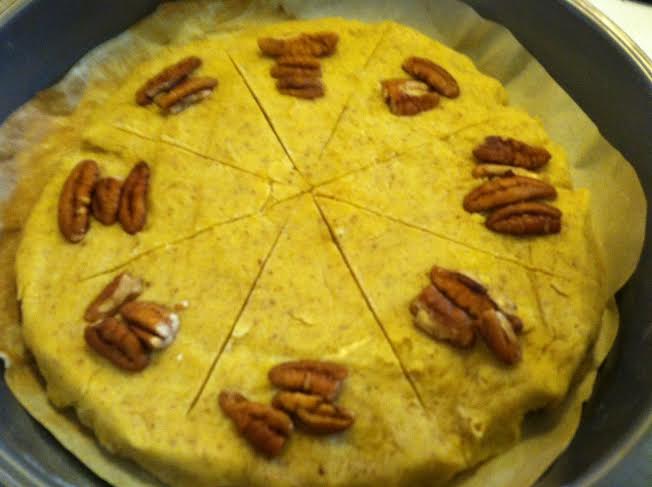 My previous attempt at shortbread was a maddening experiment because the dough just would not come together. It crumbled so badly that I attributed the baking process to surgical morcellation. Ew. But this was an entirely different affair, perhaps because of the summer weather making the butter near liquid to work with, perhaps it was using Betty White's eggs rather than the anonymous yolks of some angry caged fowl, who knows? It was heaven, and held heaven's note through to last bite of every slice. After the smallish round had been consumed, I promptly made another.