Tonight the first snow of winter shall fall upon our home—the coop has been revamped with a heated water tank, heat lamps, fresh hay and newly insulated walls—and yet, Betty White, in all her wisdom, decided that this would be a great time to molt. I hereby initiate the Save Betty campaign. I'm looking for sweater patterns that might go nicely with thinning grey. Or chicken leggings since her bottom is bare at the moment. Also, I'm feeding her protein-rich cat food. Maybe she'll be a whiskered hen that meows by the end of winter.
In the face of winter, one way we keep cozy around here is by cooking hot breakfast on cold mornings. These muffins are so good, I could just molt.
Tartine English Muffins
Adapted from the Tartine cookbook
First, make a poolish of 200g water, 200g flour, and a dollop of sourdough starter, cover and let it rise overnight, or at least four hours.
Then, make Tartine Baguette dough (using baker's percentages (BP), so, as you will)
Sourdough starter 400g (40)
Water 500g (50)
Poolish 400g (40)
Bread flour 350g  (35)
All purpose flour 650g (65)
Salt 24g (2)
Follow the classic Tartine steps for bulk fermentation for the next 3-4 hours. Then, when you would otherwise shape the loaf and set to proof, stretch the dough into an as-flat-as-possible patty. Sprinkle a copious amount of flour/rice flour on the dough and cover on a baking sheet lined with parchment paper. Let cold rise overnight. In the morning, take the dough out of the refrigerator at least 30 minutes before you bake.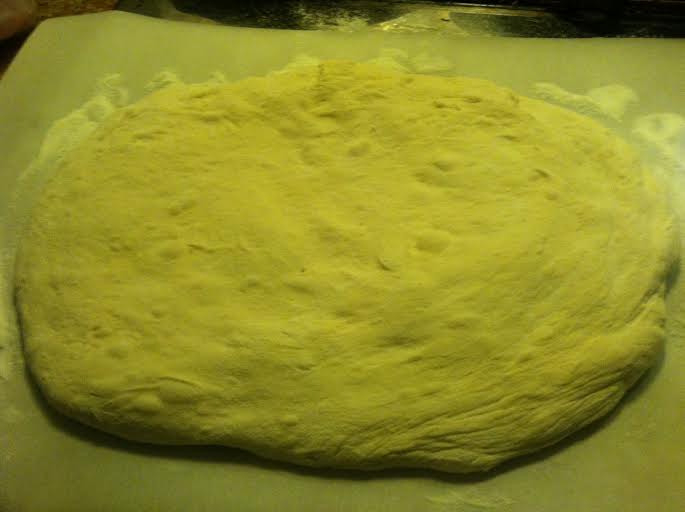 Clarify one stick of butter by boiling it down and then straining the liquid through a metal sieve. This is not imperative, but separating the milk fats from the yellow butter fat will make it less likely to burn.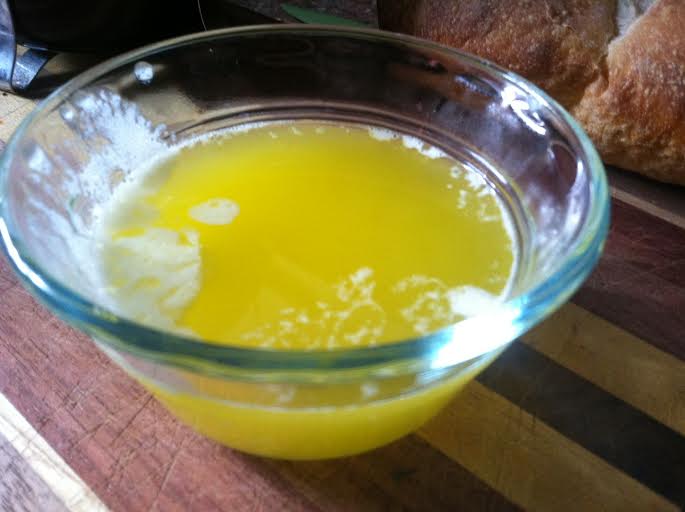 Use a glass or a circle shape cutter to make the muffin rounds in the dough.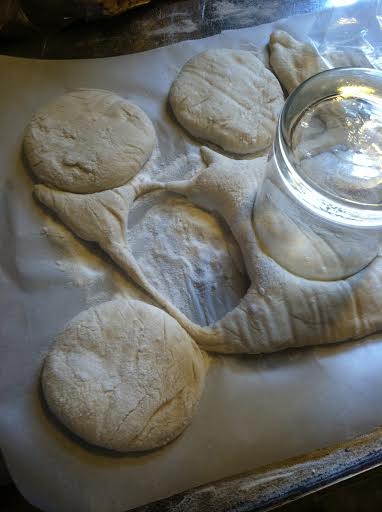 Heat a skillet and add enough of the clarified butter to just cover the bottom of the skillet. When the skillet is sizzling hot, carefully transfer the dough rounds and cook for 2-4 minutes, until the muffin starts to lift up with air, and flip when the bottom is golden brown.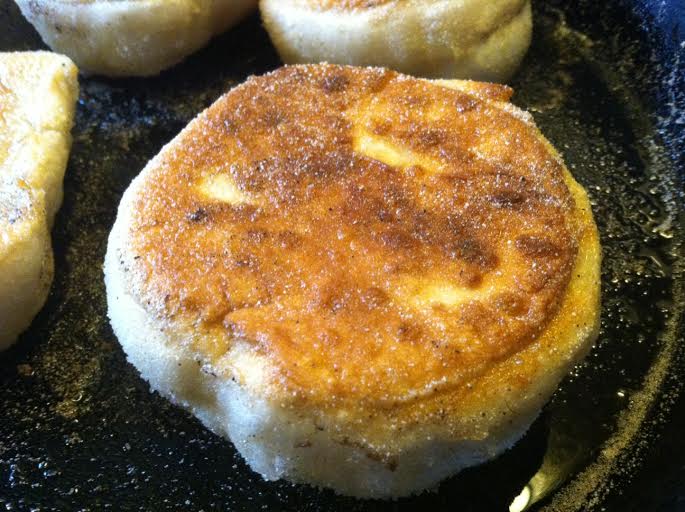 Cannot believe how perfect these were. I've never even liked English muffins, but hot off the griddle, these were so soft and full of flavor. The crumb is spongy and full of air pockets into which butter and jam can melt. OOOOhhhh. These are featured anew on Sourdough Surprises www.sourdoughsurprises.blogspot.com
I LOVE these. A veritable breakfast delicacy, and I imagine, perfect for Christmas morning. Even the dough remnants make yummy little beignet-ish nibbles that are irresistible.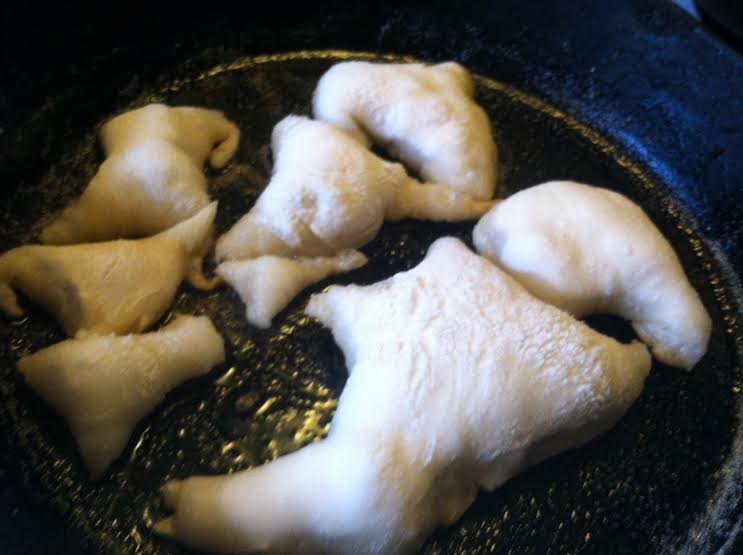 Heated chicken water fount!