The interview trail is a curious path— I'm a little weary of taking the tour through all the possible different versions of my future self, because it turns out the hall of mirrors goes on in infinite reflection. Strange to think that the choices I make in the next three months will all but shatter most. But then again, I suppose life has its own way of doing that. All the circumstances we cannot choose. I suppose there are even more infinite reflections of a self in shattered glass than from a looking glass intact. More breadth from brokenness—an interesting thought.
One thing that I LOVE about interviews? Goodie bags. SO my style. Thank you, Boise.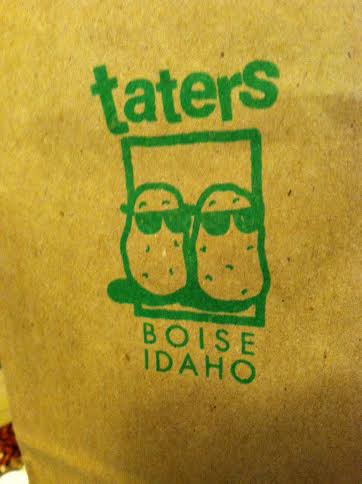 Getting to cook with my in-laws this evening in Seattle.
Squash Gratin
Adapted from The Food Network mag
3 tablespoons unsalted butter
1 medium onion, chopped
1 tablespoon chopped fresh thyme
1 small butternut squash, peeled and cut into 1/2-inch cubes
1 small kabocha squash, peeled and cut into 1/2-inch cubes * honestly, you could use whatever kind of squash—kabocha is expensive, and this tasted Fantastic with a couple of my little pattypan summer squashes.
2 cloves garlic, minced
1/4 teaspoon ground mace
Kosher salt and freshly ground pepper
1 cup low-sodium chicken or vegetable broth
1/2 cup heavy cream
1/4 cup breadcrumbs
2 tablespoons grated parmesan cheese
2 tablespoons chopped fresh parsley
1/2 cup grated gruyere cheese (about 2 ounces) *similarly, if you can't afford gruyere (which most days I can't), go for English aged cheddar, white
Preheat the oven to 400 degrees F. Melt 2 tablespoons butter in a large ovenproof skillet over medium-high heat. Add the onion and thyme and cook, stirring, until the onion softens, about 5 minutes.
Meanwhile, combine the squash in a large microwave-safe bowl with 1 cup water. Cover with plastic wrap and microwave until the squash is just tender, about 5 minutes. Drain and add the squash to the skillet along with the garlic, mace, 1 teaspoon salt and a few grinds of pepper. Cook, stirring, about 3 minutes. Add the broth and cook until it is mostly absorbed, about 5 more minutes. Stir in the heavy cream and cook until slightly thickened, 2 minutes.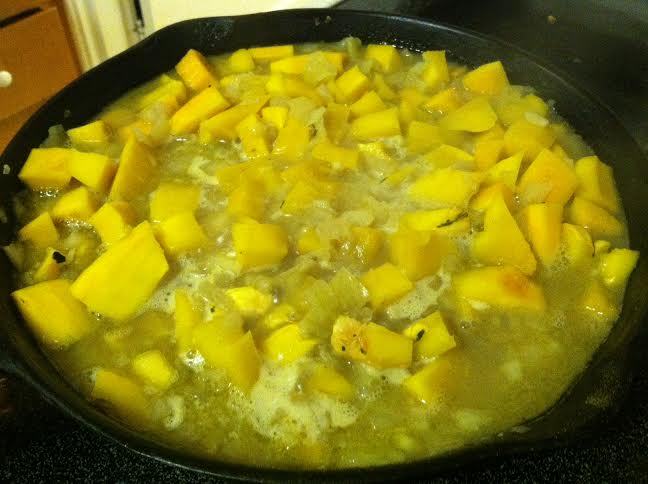 Melt the remaining 1 tablespoon butter in the microwave and toss with the breadcrumbs, parmesan and parsley; season with salt and pepper. Sprinkle over the squash, then top with the gruyere. Transfer the skillet to the oven and bake until golden, about 30 minutes. Let rest 5 minutes before serving.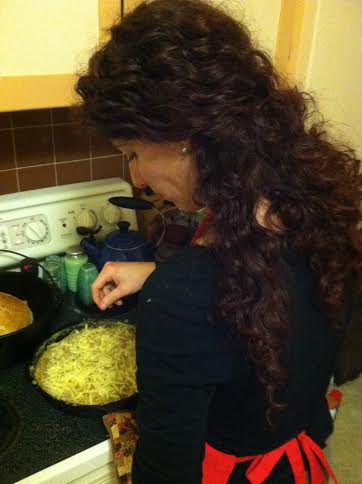 Took my bread-making on the road today because we were visiting KP's grandma Alice and buying turkeys for Quest Church's homeless Thanksgiving dinner tomorrow.
Kneading on the go—a first!