I feel a little bad for kale because last year, it was Miss Thing, and now, it's well after senior prom and graduation, and Miss Thing is still working in her hometown at the minimart. An illustration of this: I just rescued 7 gallon bags full of kale from our community garden where a whole row of Tuscan kale plants had been left to die under the snow. It's like no one has any good ideas for what to do with kale this year. Now it's all about beets and turnips. People look at kale like an out-dated hair do.
Well how's this to spice up an oldy and a goody?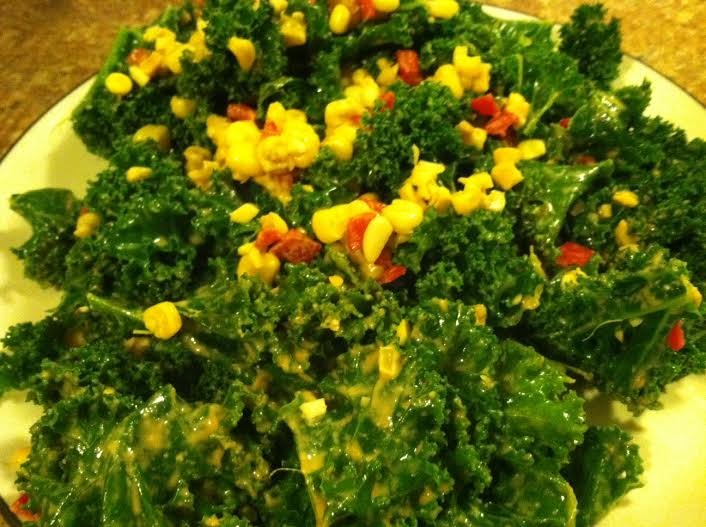 Spicy Kale Throwback
Adapted from the Friendly Fig
All the kale you care to eat, boiled in hot water for 1 minute +, rinsed, and cooled by running cool water over top
The spicy sauce:
3 TB tahini
1 TB soy sauce, tamari is good
1 TB lime juice
2 TB hot sauce, I use Crystal
2 TB minced fresh garlic
½ cup corn
½ cup black beans
Mix the tahini, soy, lime juice and hot sauce together until well blended. Pour over rinsed cooled kale and mix with corn, garlic and beans. Great!