It is a jalapeño Christmas tree kind of year. I'm waiting for two little jalapeños to finish growing, and figured, if this thing is going to take up space in my living room, the little peppers might as well keep festive company with the holiday ornaments.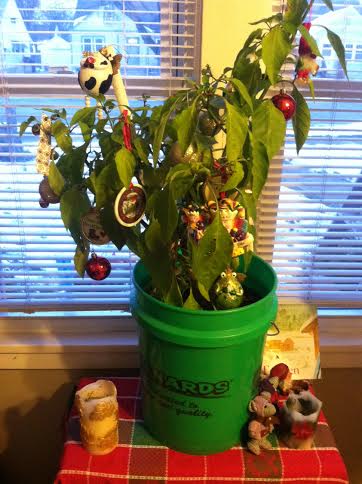 Also, haven't exactly had time to enjoy holiday décor at home—been on the interview trail doing the "You're Gonna Love Me" song, only to come home saying I'm in Love, I'm in Love, and I don't care who knows it. All I know is come Match Day, I'll be happy one of six ways. Meanwhile, I'm wild for what Minnesota has to offer the oven.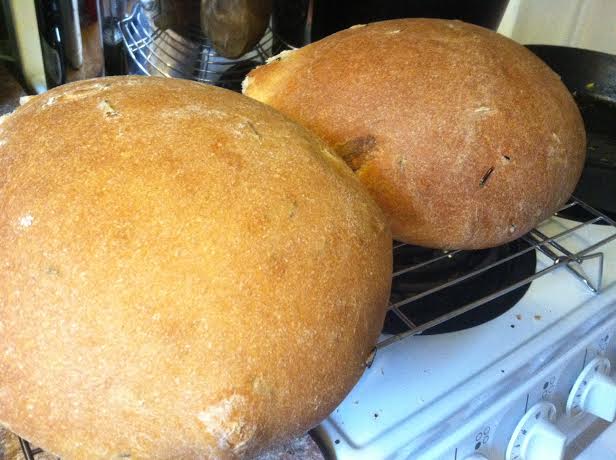 Wild Rice Wheat Bread
Adapted from The Minnesota Farmers Market Cookbook
1 1/3 cups warm water
2 teaspoons sea salt
2 tablespoons butter
1/4 cup buttermilk powder
1/4 cup honey
1 egg
2 cups bread flour
2 cups whole wheat flour
1 cup cooked wild rice
1 cup sourdough starter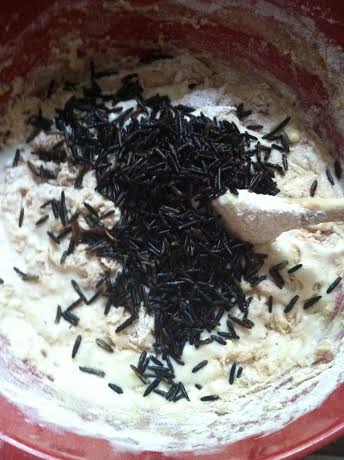 Combine all ingredients in a bread machine according to the manufacturer's instructions. Place on dough setting; if dough is too wet, add a couple tablespoons of flour. If dough is too dry, add a couple tablespoons of water. You can stop the machine and start over to knead the dough to your liking. After the dough cycle, form into two loaves and place in 8×4 inch loaf pans. Cover with a damp towel and let rise until double, about 1 hour. Bake at 350 degrees for 28 to 30 minutes. Remove from pan and cool on rack. Jingle bell rock.