Hoisin sauce, Chinese plum sauce, is good stuff. Here's a quick dinner with cauliflower for those who need a recipe that involves one or two stirs, and then standing over the stove for twenty minutes in a dumb stupor of exhaustion, a mental state after a long week of work that I like to dress up with a fancy word—meditation. Turns out hoisin is a Romanized Chinese word for seafood—hoisin is neither a plum sauce or seafood. It's soy. This just goes to show—names are just names. The food, a state of mind, is something entirely other.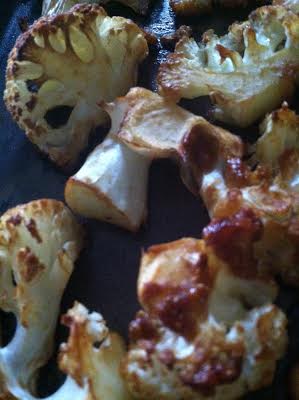 Hoisin Roasted Cauliflower
Recipe from my local Co-op
1 head fresh cauliflower, washed; florets separated into small pieces
3 tablespoons Hoisin sauce
1 tablespoon rice wine vinegar
1 teaspoon sesame oil
Preheat oven to 400˚F.
Mix hoisin, vinegar and sesame oil in a small bowl and pour over cauliflower and toss to coat.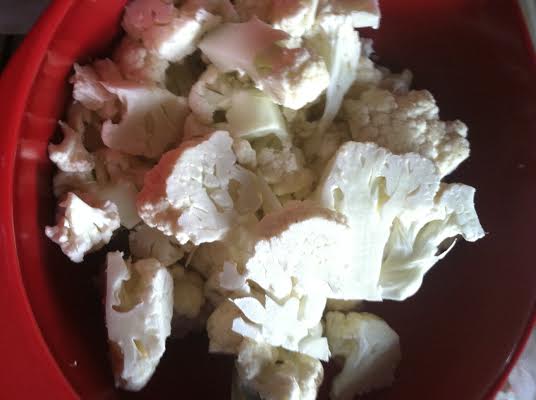 Spread cauliflower into a single layer on the baking sheet and roast in the oven for 35-40 minutes or until just tender, turning the cauliflower after 20 minutes.
You don't even have to come out of your stupor to eat these–standing at the stove, finger-licking hoisin sauce and munching pale little trees.