As we approach the longest night of the year, I've been having the sensation that the sky has subsumed control over my eyelids. Dawn is my coffee and twilight my curtain. So, I only have like eight solid hours of viable consciousness to work with until well into January. Cookies do seem to help make the day worth extending against the dark. Gingersnaps and Genderbread.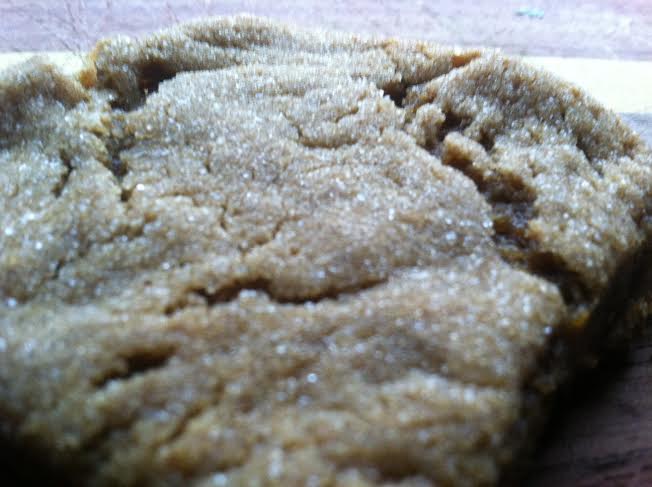 Molasses Gingersnaps and Genderbread
Adapted from Penzeys
3/4 Cup butter, softened
1 Cup sugar
1/4 Cup molasses
1 egg
1 tsp. baking soda
1/4 tsp. salt
1 tsp. cinnamon
1/2-1 tsp. cloves
1 tsp. ginger
2 Cups flour
1/3 Cup extra sugar, vanilla sugar or a mixture of both for rolling
Preheat oven to 375°. In a large bowl, combine the butter, sugar, molasses, egg, baking soda, salt, spices and flour. Mix well. Form into 1-inch balls and roll in the extra sugar or vanilla sugar. Place widely apart on lightly greased cookie sheets. Bake at 375 degrees for 8-10 minutes. For a chewy cookie, bake the minimum time; for crispy, bake the maximum time.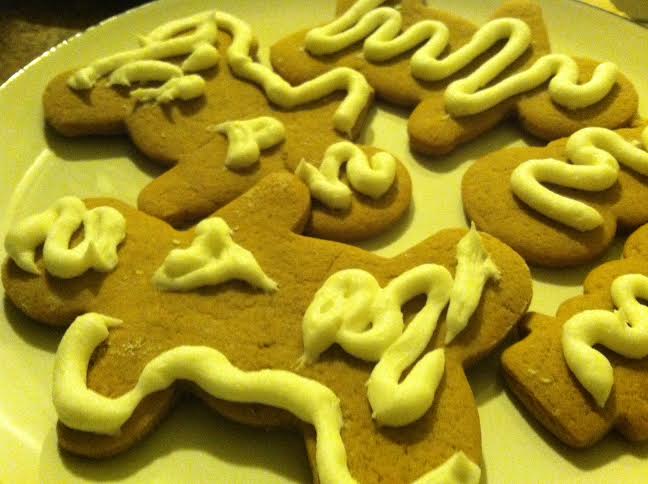 I'm on Child Psychiatry and I recently learned about a teen-geared teaching tool on gender identity and sexuality called the Genderbread person. Of course, the moment I heard of this, I vowed—I shall bake these.
For my gender/gingerbread, I used the old standard recipe. Ambiguous genitalia is WAY too difficult to represent in frosting, by the way.