Haiku #5
Today's delusion:
Winter shall vanish if I
shake this maraca.
Which I did, and POOF, I ended up in Florida where the weather is a balmy 70. No comparison to where I left, tomorrow's high is -14 degrees. The poor chicken's eggs are freezing. As it turns out, a frozen yolk is a beautiful thing. Almost a foreshadowing of an avocado season to come… Or a maraca.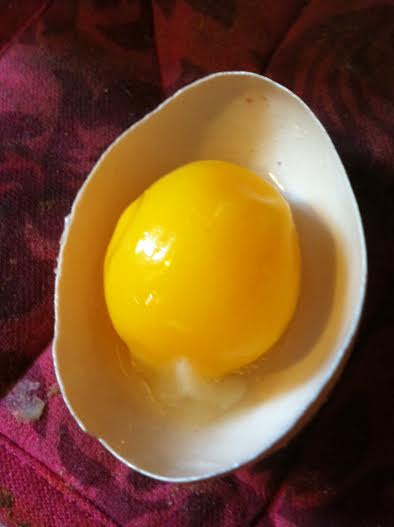 So are fish tacos for a girl headed to the beach! Or at least looking out toward the beach. From the general surgery resident work room.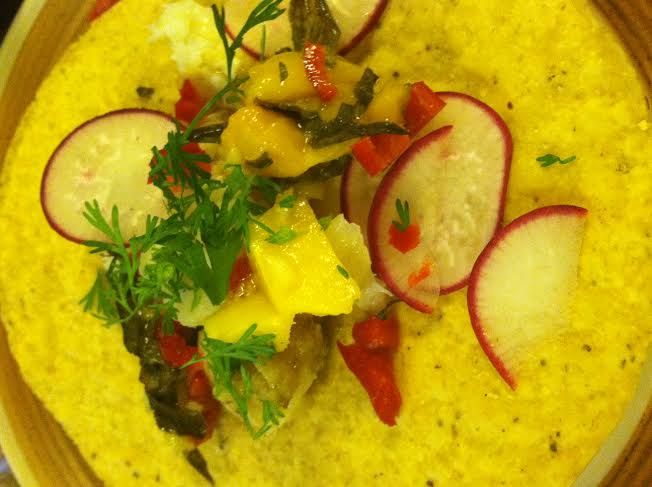 Fish Tacos with Mango and Mint Salsa
Adapted from Estancia Wines.com
3 tablespoons olive oil
2 limes, 1 zested and juiced, 1 quartered lengthwise
1 tablespoon finely chopped cilantro, plus more for garnish
1 medium shallot, finely chopped
1 pound skinless halibut, sea bass or striped bass fillets
1 mango, diced
3 tablespoons finely chopped mint
1 medium serrano chile, seeded and diced
Salt
1 avocado, halved, pitted, peeled and thinly sliced
4 radishes, halved if large, thinly sliced
10-12 corn tortillas
Directions
Preheat grill to medium-high heat. In a medium dish, combine oil, zest and juice from 1 lime, cilantro and half the shallot. Add fish; turn to coat. Let stand 15 minutes at room temperature. Meanwhile, in a bowl, stir together remaining shallot, mango, mint, half of the chile and generous pinch salt; stir to combine.
Remove fish from marinade. Grill flesh-side down, 4 minutes, then turn and cook until just cooked through, 3 to 4 minutes more. Transfer fish to a plate; let rest 5 minutes, then flake with fork.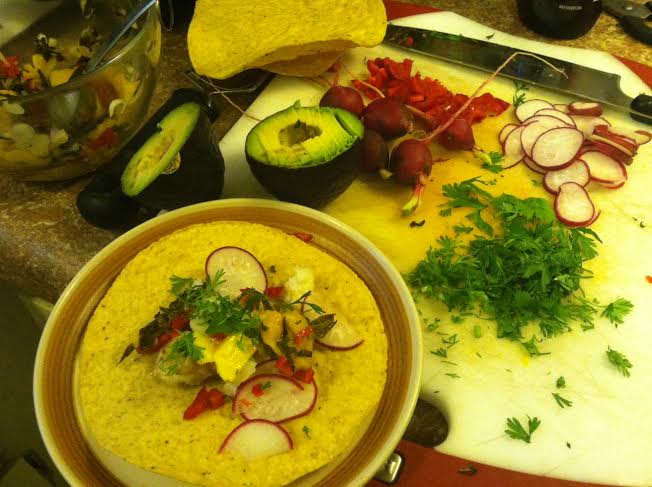 Grill tortillas 10 to 15 seconds per side; remove from grill. Divide fish among tortillas; top with salsa, avocado and radishes. Garnish with cilantro and remaining chile, if desired. Serve with lime wedges.
Because my only catalogue for these haikus is here, enjoy #4 an #6 from today.
Haiku #4 (after seeing the Gambler)
Everyone gambles.
Only some can accept the
All or none outcome.
Haiku #6
Some drink beer in the
shower; I read a cookbook
to sleep on hard days.