Haiku #7
Since honesty kills
drama, why not walk through each
new day stark naked?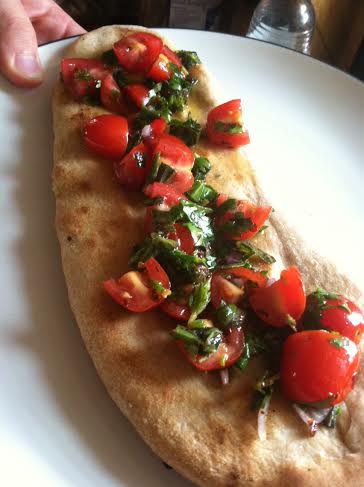 Avocado, Feta and Cherry Tomato Salsa Flatbreads
Adapted from Food and Wine
2 cups cherry tomatoes, quartered
1/2 cup extra-virgin olive oil, plus more for brushing
1 small shallot, minced
1/3 cup chopped mint
1/3 cup chopped cilantro
1 1/2 tablespoons red wine vinegar
1/4 teaspoon crushed red pepper
Kosher salt
Black pepper
All-purpose flour, for dusting
1 pound pizza dough, you can make or buy
4 ounces feta cheese, crumbled
1 Hass avocado, peeled, pitted and thinly sliced
In a bowl, toss the cherry tomatoes with the 1/2 cup of olive oil, shallot, mint, cilantro, vinegar and crushed red pepper. Season the salsa with salt and black pepper.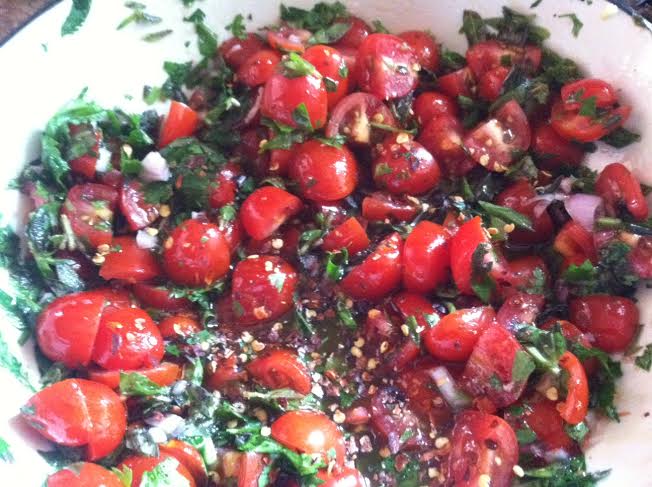 Light a grill. On a lightly floured work surface, press and stretch each piece of dough to an 8-inch oval and brush with olive oil. Grill two dough ovals over moderately high heat, turning once, until puffed and lightly charred, 5 minutes.
Transfer to a work surface. Repeat with the remaining dough. Spoon the salsa over the flatbreads and top with the feta and avocado. Cut the flatbreads into wedges and serve right away.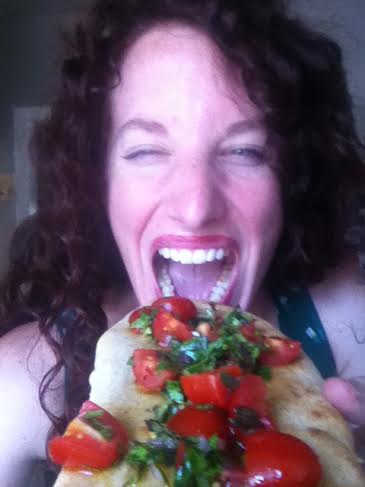 Haiku #8
Sleep deprivation
is like following a squid
Deep underwater.