I was beginning to exhibit snail behavior, slowing to near-imperceptible movement, curling my face downward, shelling most everything, things I'd like to say, feelings. Thank God I have a day off to sleep in, uncurl, put on my sneakers and leave some silver streaks around the neighborhood. Actually feel the sun on my body. Here are some lovely cinnamon roll mollusk-like breakfast pastries to get you rolling.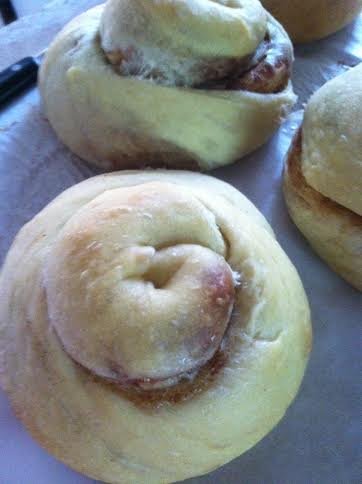 And yes I do really bring my sourdough starter on the road while travelling. Here she is on the breakfast nook table having safely arrived in Florida. She fits perfectly into a stylish 3 oz glass jar to go through security. Flo (her name is Flo Jo) on the Go. Go with the Flo.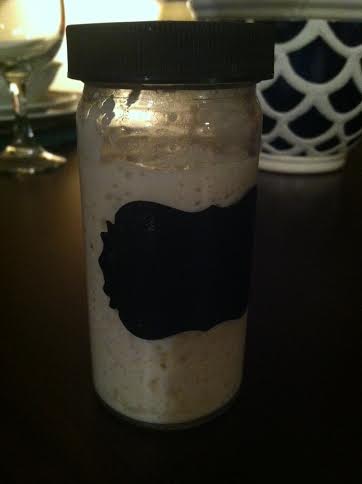 Ensaimadas
Adapted from The Daring Bakers Forum
Dough
2½ cups (300 g) all-purpose (plain) flour
1-1 ½ cup (150 g) sourdough starter
1/4 cup (60 mL) warm water
1 large egg
½ teaspoon (3 g) salt
¼ cup (60 g) granulated sugar
2 tablespoons (30 mL) olive oil
7 tablespoons (100 g) butter, softened
Cinnamon and sugar for dusting
Olive oil for greasing bowl and work place.
Directions:
Mix sourdough starter with water and flour.
In a large bowl or bowl of kitchen aid mixer combine the sugar, egg and olive oil.
To this add the flour, sourdough, and salt mixture.
Knead for 6 minutes if using kitchen aid mixer or 10 minutes by hand, until you get a soft and pliable dough.
Transfer the dough to a well- greased bowl and covered with plastic wrap or covered with a cloth. Let rise for 2 hours or until the dough doubles in volume.
De-gas your dough and divide into 4 equal parts and then shape into balls.
Lightly oil the work place and place a ball of dough, using a rolling pin roll out the ball into a long thin rectangle about 12×4 inch (30×10 cm) piece.
Divide your butter to 4 pieces. Place a butter portion on the rolled out dough and spread it into a thin layer. Then sprinkle on some cinnamon and sugar as much as you like.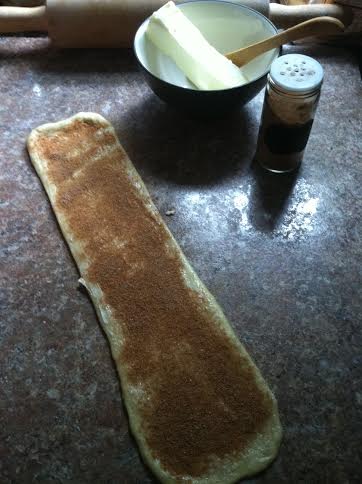 Take pieces of dough between your fingers and try to gently stretch the dough to be even thinner and larger about 16×7 inches (40 x18 cm).
Roll the dough from the long end to into a long tube.
Then roll the tube again into coil shape similar to a snail shell.
Make sure to keep the coil loose so that there is space in between the layers, this will help the dough to rise.
Repeat for the other three dough balls and butter portions.
Place the snails onto a baking sheet lined with parchment paper. Slightly press the sides with your hand.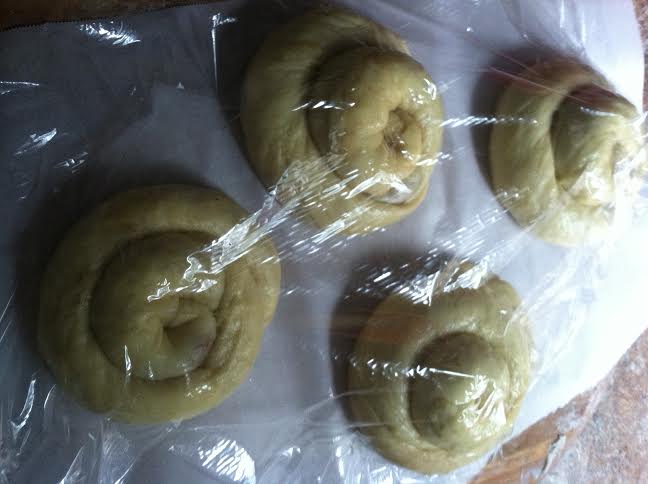 Cover the baking sheet with a clean cloth and let rise for 1 hour.
During the end of second rising, pre-heat oven to  350⁰F
Bake ensaimadas for about 15-20 minutes. Watch them closely during the end of baking time. They should be golden brown in color.
Haiku #14
The surgeon noticed
How different my hair looks
Open versus closed.
Haiku #15
Beasts, yes, this world makes,
And, among them, those who find
Beasts so beautiful.
Haiku #16
I know I may look
To be unresponsive here.
Don't call CODE on me.