The last time I made this hearty German bread, it wasn't my favorite. This officially is. Wonderful for travel, because I think one slice is nearly a meal. After several weeks on a colorectal surgery service, I have been more than vigilant with my fiber intake. Nightmares of diverticulosis are becoming outpouchings of my REM cycle. Goodbye Florida…hello New Orleans!
I love the historical era when adjectives were tacked onto your name. I would want to be Rachel the Delicious.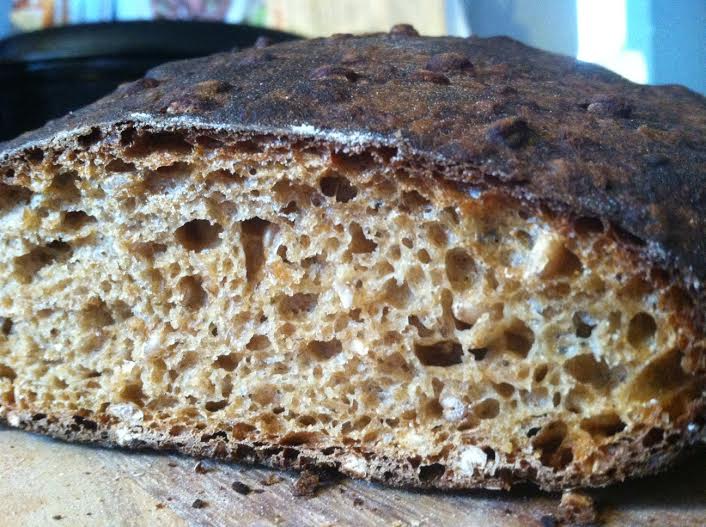 Vollkornbrot the Better
Adapted from Five Minutes a Day Artisan Bread
5 c. whole wheat flour
1 c wheat berries
1 c rye flakes
1 Tbl kosher salt
1 cup sourdough starter
3 3/4 c water
2 Tbl molasses
The recipe proceeds like the other 5 Minutes a Day no knead recipes. Mix the dry ingredients, add the wet, let rise and then, in this case, let the dough sit in the fridge for 24 hours to give the whole kernels time to absorb the water.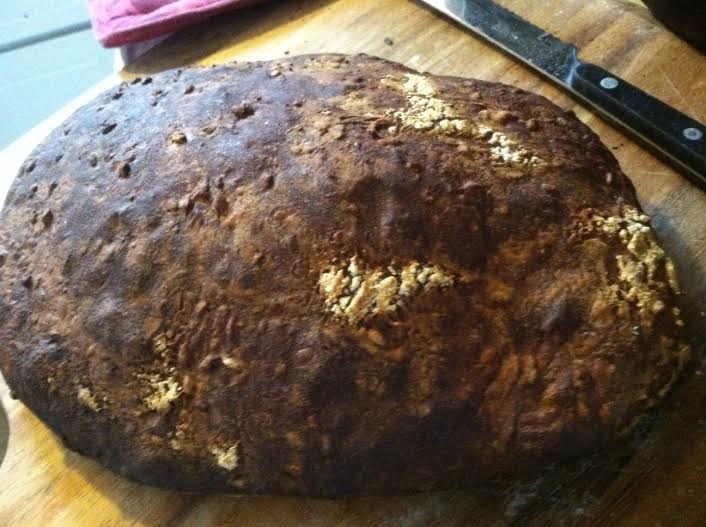 It makes a heavy, coarse bread that doesn't rise much in the pan (but does in the toilet—sorry, I could not resist the fiber joke).
My jokes are bad. My brother is Rachel the Better in the humor department. For example, here is one of his Christmas tags, from a gift to my husband.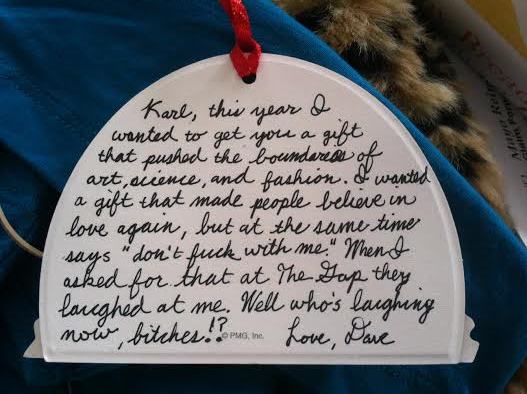 Turns out it was a T-shirt of my bulldog Izzy that said, "Where's the Cheese?" Perfect. I'm starting to look like Izzy does when she is anxious to get home. This is what I will be doing tonight out the plane window on the way to New Orleans, surely, for me, a home among homes.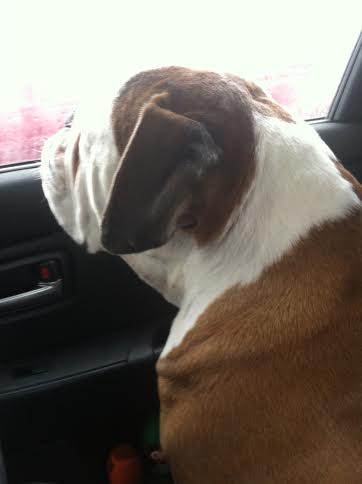 Haiku #18
Walked along the bright
coastline where Hugenots were
Slaughtered on soft grass.
Haiku #19
Atrial flutter
Is the sawtooth of my tired
Conscience on floor eight.
Haiku #20
Colonoscopy
Brings to mind Willy Wonka's
Rainy tunnel ride.