Izzy the Tooth is six years old.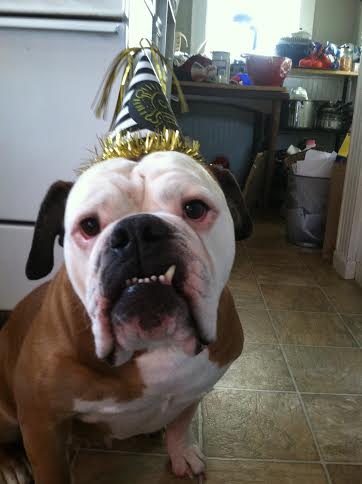 I am aware that I photograph my bulldog more than I would a firstborn human. Izzy, however, is not aware that she is not, in fact, a firstborn human. I'm beginning to wonder if occasions like her birthday, on which she gets fed ample, extra portions of treats and cheese, set her up to resent us the remainder of the year for under-feeding her, by comparison. It's hard to tell with her if resentment is a feeling or an unfortunate folding of the face. Happy Birthday, Dear Izzy. Thanks for years and years of joy.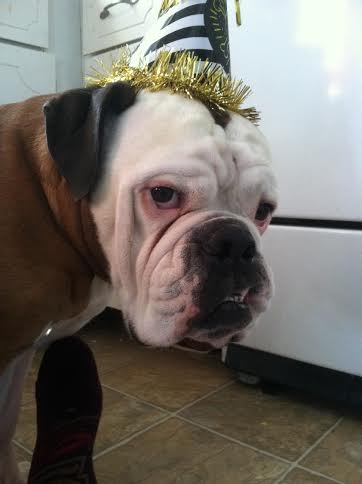 I made Izzy (okay, I made myself) a cake shaped like a dog bone, a very simple design: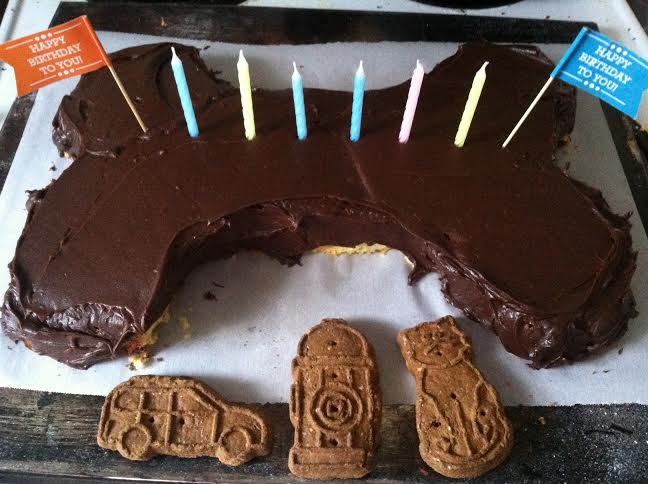 And no, Izzy did not get to eat any of the chocolate-frosted part. But I did give her some of the cake cut outs from the edge.
Haiku #56 (Feb 25)
Thwart antagonists,
Natural and corporate,
with a strong stillness.
Haiku #57 (Feb 26)
Internal birthday
Clocks do not exist. Friends must
Bring you candles, cake.