Pi Day, Pie Day. I know, it's the big one. 3.14.15.9 – how lucky to live through such a date. KP said we should do something special to celebrate, and I suggested math problems, and he said he would prefer to eat something special.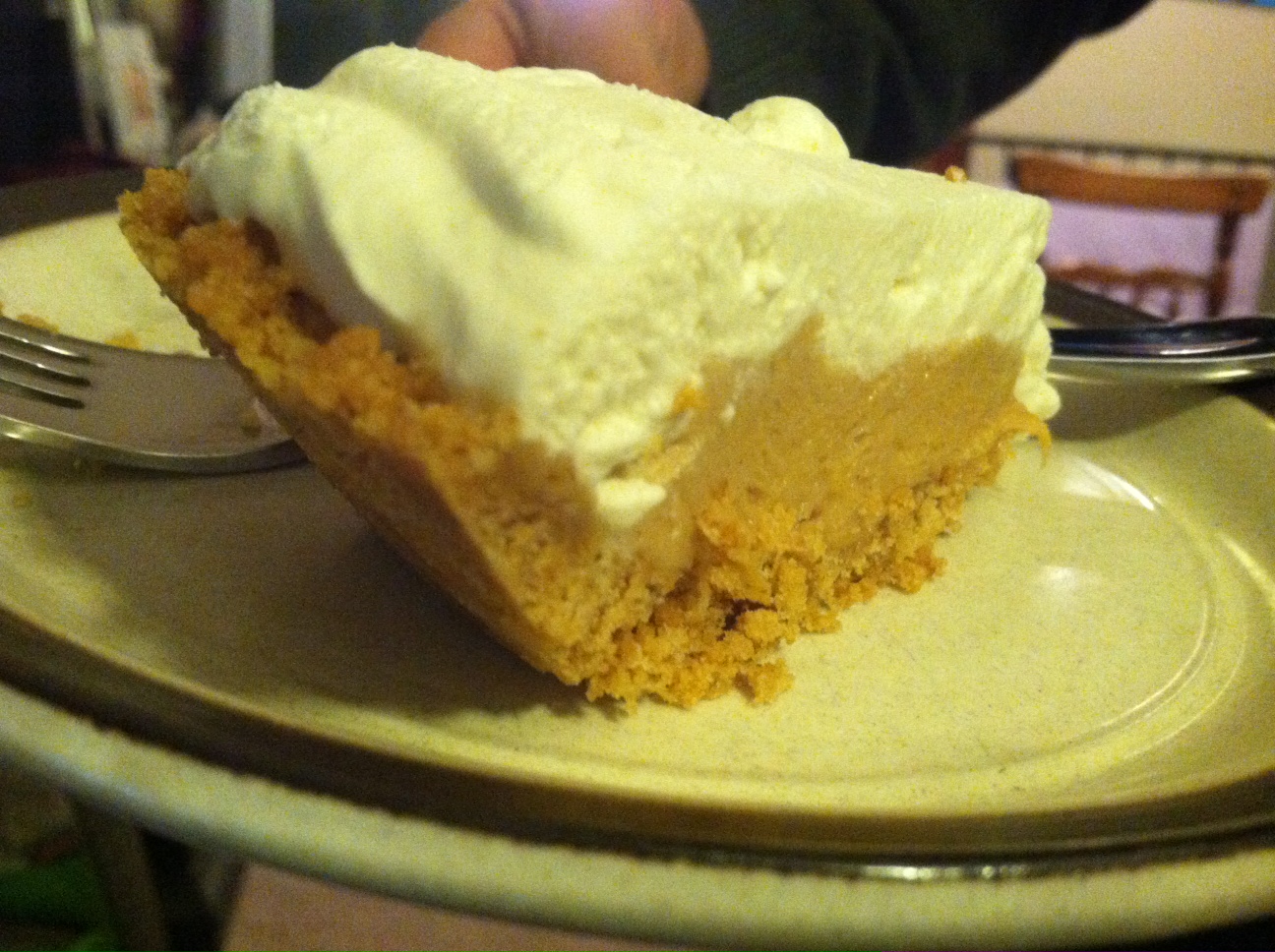 If you are in the mood today to make some pie, I've got more than a few suggestions.
Chocolate Chip Cookie Dough Pie
Raspberry Cordial Vanilla Cream Pie
But today, I'm feeling cantankerous, and offer a square pie on the day we honor circles.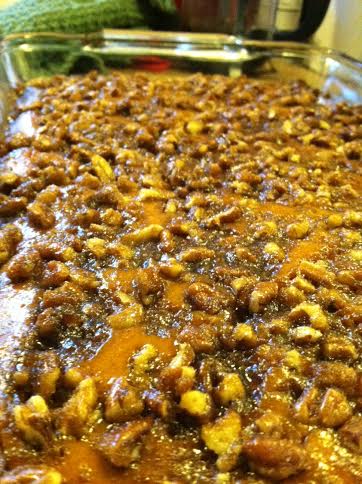 Pumpkin Oat Pie Squares
Adapted from Penzeys Spices Catalogue
Crust
1 Cup flour
1/2 Cup regular oats
1/2 Cup brown sugar
1/2 Cup cold butter (1 stick), cut into pieces
Filling
1 15-oz. can puréed pumpkin
1 12-oz. can evaporated milk
2 eggs
3/4 Cup sugar
1/2 tsp. salt
1 tsp. cinnamon
1/4 tsp. ground cloves
Topping
1/2 Cup chopped pecans
1/2 Cup brown sugar
2 TB. butter
Preheat oven to 350°. In a large bowl, combine the flour, oats, brown sugar and butter. Rub between your fingers or use two forks to mix until crumbly. Press into an ungreased 9×13 pan and bake for 15 minutes.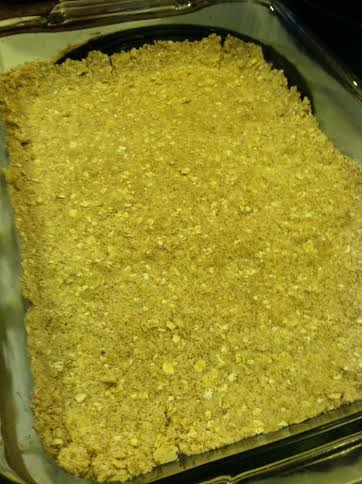 While the crust is baking, prepare the filling. In a large bowl, combine the pumpkin, evaporated milk, eggs, sugar, salt, cinnamon and cloves. Beat until smooth and well-blended. Pour over the baked crust.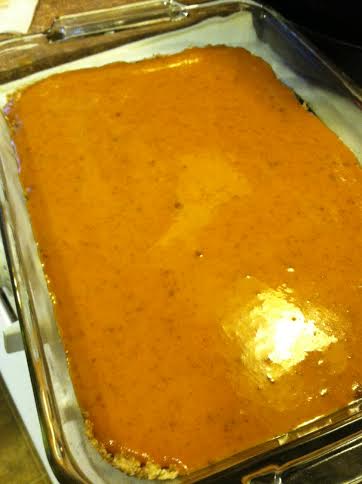 Bake at 350° for 20 minutes. During this time, make the topping by combining the pecans, brown sugar and butter in a bowl. Mix the topping using your hands until the topping resembles coarse crumbs. Sprinkle the topping over the pumpkin mixture and bake again for 15-20 minutes or until the filling is set. Let cool completely before cutting into squares.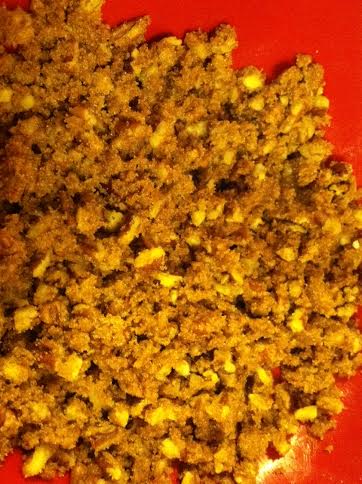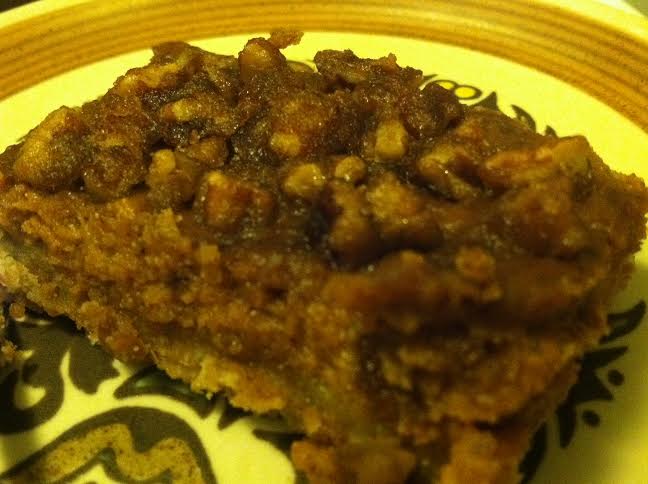 Haiku #70 (Mar 11)
Clearing through cobwebs
in the mind; the morning fog
of new consciousness.
Haiku #71 (Mar 12)
Cajun shrimp chowder:
The milkshake for people who
still miss New Orleans.
Haiku #72 (Mar 13)
An accordion
plays a sad Danny Boy from
the corner in green.