Make this as part of my Daring Bakers Club Challenge for last month. Wasn't my favorite focaccia ever, I think a little too simple, too little leaven. It was like a glorified quesadilla. But tasty and a nice snack. Maybe it would have been better had I been able to find the proper Italian cheese.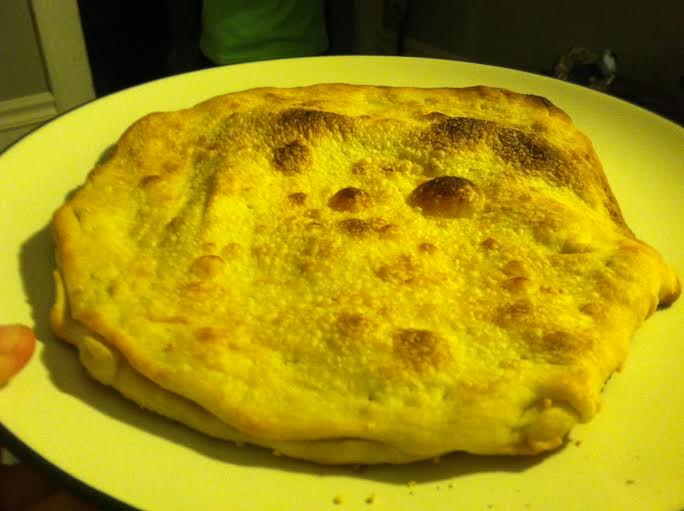 Focaccia di Recco
1 lb all-purpose flour
1 lb Crescenza cheese, or Stracchino cheese, OR—Mascarpone cheese (no one in Rochester has ever heard of the two former Italian soft cheeses)
½ cup Extra Virgin Italian Olive Oil
1 ¼ cups water
salt to taste
Begin by placing the flour in a large bowl. Add a pinch of salt and form a well in the middle. Then add cold water and 3 tbsp extra virgin olive oil. Start mixing the dough with a fork, incorporating the flour, little by little. Once the dough has come together, start kneading it with your hands.
Knead the dough for 5 to 10 minutes, until smooth and uniform. When the dough is ready, cover it with plastic wrap and let it rest for an hour at room temperature.
Divide the dough into two-six equal parts (depending on the size of round you want) and roll out the dough, trying to keep it round and as thin as possible, almost transparent. Once you have rolled out both pieces of dough, begin assembling the focaccia di Recco.
Grease a 10-in baking dish with extra virgin olive oil. Place one layer of dough on the bottom of the dish. I used a dish the first time, with little success, it worked better when I just fired up a pizza stone and slie it directly onto the stone with cornmeal as a nonstick. Add the cheese in pieces using your hands or a spoon.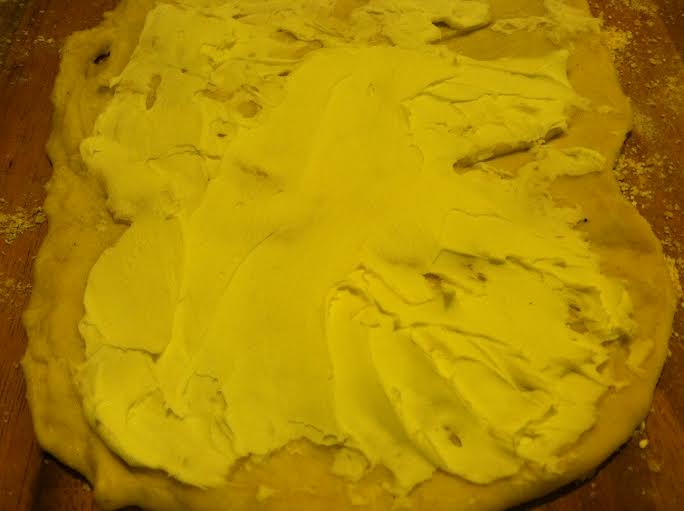 Cover the cheese with the second sheet of dough. Use a knife to remove the excess dough from around the edges (and, of course, eat it).Seal the edges by pinching the dough.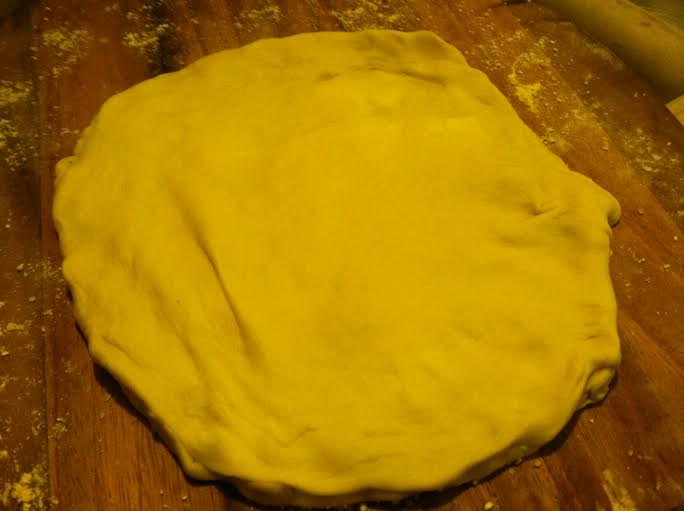 Pinch holes into the top layer of dough above the cheese so that the steam can come out during cooking. Sprinkle with salt and brush with extra virgin olive oil.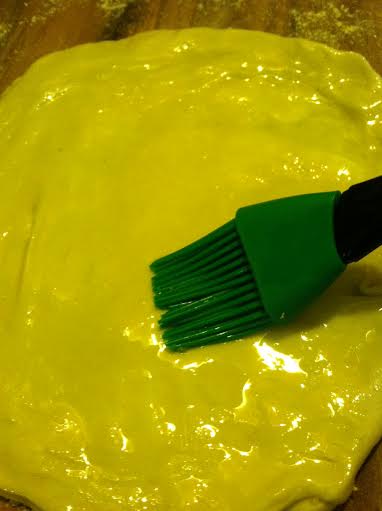 Bake in a very hot oven (400/450°F) for about 8-12 minutes, or until golden. I turned the broiler on at the end to get a really nice brown speckle. When the focaccia is done, remove it from the oven and let cool. Cut it and serve as an appetizer or finger food to serve at an aperitivo. Surprise your husband with this tasty treat as he comes in the door.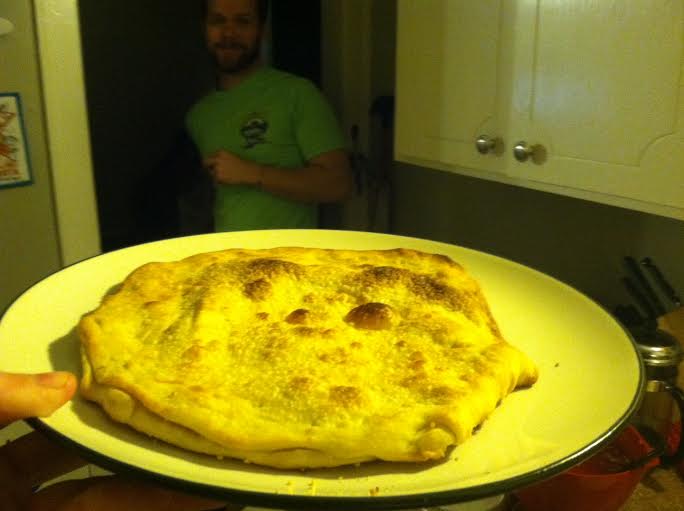 Haikus
Haiku #114 (April 24)
Heparin is my
nemesis when it results
in blood emesis.
Haiku #115 (April 25)
Just one more day, one
More day, just one more day, said
she, today, the last.
Haiku #116 (April 26)
Running to a CODE,
I find an emergency
Of my own: split skirt.
Haiku #117 (April 27)
"How is she?" they ask.
"Brownies for breakfast, Diet
Cokes and stale barley."
Haiku #118 (April 28)
Landscapes can create
character. I come from tall
trees, mountains and rain.