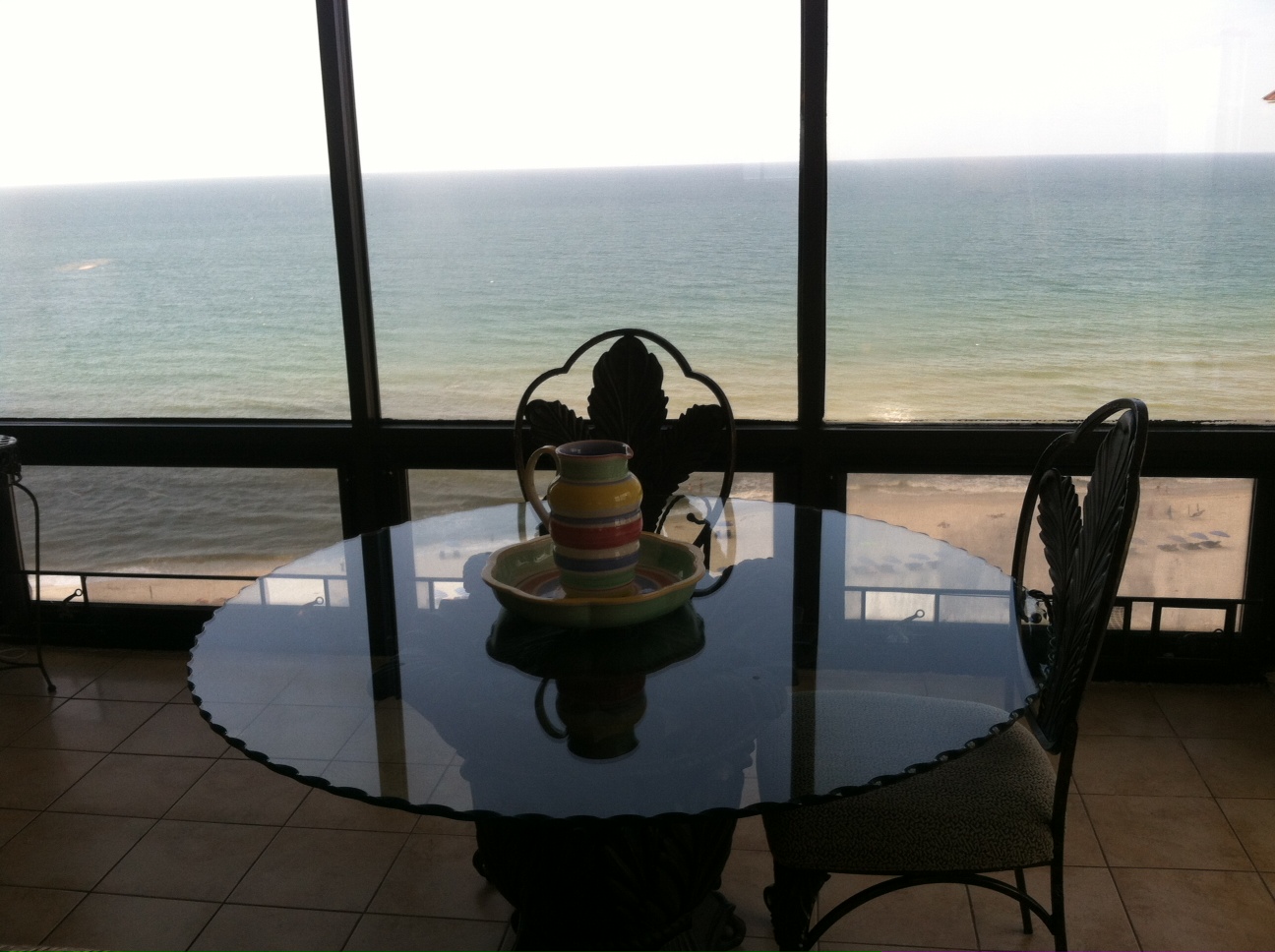 I can't believe I'm getting paid to do this. Still orientating here in the start of residency, half-learning to use new electronic medical records, getting tours of the hospitals and clinics where I will be working, filling out small mountains of paperwork, getting fit tested for respirators. Mostly I am enjoying getting to know the young, bright and fetching cast of characters that comprises my intern class. This last weekend was our Psychiatry department retreat—to Orange Beach, Alabama. I warmed myself on white sand, body surfed in the Gulf Coast saltwater, threw down Dancing in the Streets at the Pink Pony Pub's karaoke night, and managed to lobster-ify the entire back surface of my body. Six years of Minnesota means that my poor lily white arse stood no chance against an hour of noonday Southern UV exposure. The upside of having chapped my backside is that I really shouldn't be sitting down today anyway—there is only a narrow moat of a walkway among the boxes stacked high still in the new house—I have much work to accomplish upright. If only I had an aloe vera kiddie pool mattress top cover to sleep in until this burn cools to flake.
Since we only have time to create and consume snacks, I am trying to make sure those snacks are not an unending litany of chip and dip combinations. This is a great and quick veggie option for the Moving In Munchies.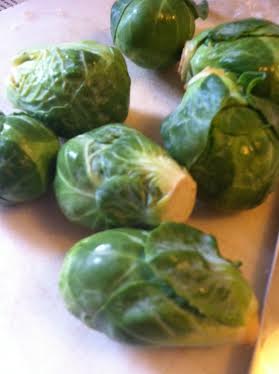 Roasted Brussel Sprouts
Adapted from Bon Appetit
2 1/2 pounds brussels sprouts, trimmed, halved lengthwise
4 tablespoons olive oil, divided
Kosher salt, freshly ground pepper
1/2 cup red wine vinegar
3 tablespoons sugar
1 tablespoon fish sauce
1 tablespoon white soy sauce or reduced sodium soy sauce
2 tablespoons unsalted, roasted pumpkin seeds (pepitas)
1 teaspoon finely chopped fresh rosemary
1 teaspoon Aleppo pepper or 1/2 teaspoons crushed red pepper flakes
preparation
Preheat oven to 400°F. Toss brussels sprouts and 3 tablespoons oil on a rimmed baking sheet; season with salt and pepper. Roast, tossing halfway through, until softened and cut sides are brown, 20–25 minutes.
W     hisk vinegar, sugar, fish sauce, soy sauce, and remaining 1 tablespoon oil in a large bowl. Add brussels sprouts and toss to coat; transfer to a platter. Top with pumpkin seeds and rosemary; sprinkle with Aleppo pepper.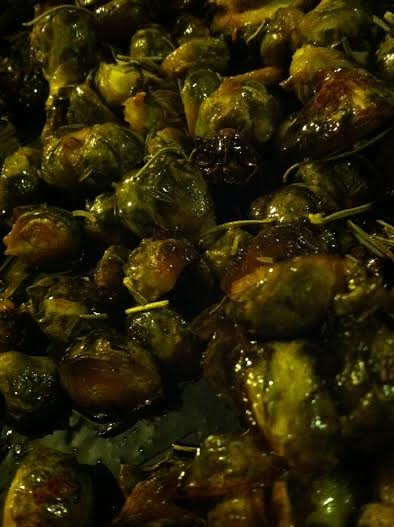 And finally, since I really am getting too far behind in posting the haikus punctually so that they jive with the content of the post, here I give you the last near-month of haikus—going all the way back to the Med/Psych retreat at the Juneau Lodge and Safari Park in the middle of nowhere rural Louisiana, where the distinction between a protected animal reserve and a thinly veiled illegal poaching operation became somewhat disturbingly blurred.
Mark my words, one day a pig like this shall be my pet. And she will be named Clementine.
Haiku #151 May 31st
More taxidermy
than a medieval castle
fortification.
Haiku #152 June 1st
A convertible
takes me to the airport, then
I think, so am I.
Haiku #153 June 2nd
No one puts baby
in a corner. Nobody's
world fits in boxes.
Haiku #154 June 3rd
There are no hyphens
in haiku. Either a word
fits on a line, or
Haiku #155 June 4th
Like magnets, so that
we don't lose our filings, we
must increase our field.
Haiku #156 June 5th
Like Hemingway, I
guzzled one too many a
daiquiri with friends.
Haiku #157 June 6th
Life, after all, may
be beloveds' redundant
search for belonging.
Haiku #158 June 7th
Ikea tetris.
The Mazda receives a couch,
bite-size red pieces.
Haiku #159 June 8th
These flowers are not
supposed to survive here—a
contrary garden.
Haiku #160 June 9th
Each time I move, I
Consider converting to
Monasticism.
Haiku #161 June 10th
To catch a chicken,
I advise goggles, strong knees,
And partners in crime.
Haiku #162 June 11th
Bird loose in the car,
loose in streets, on walkabout.
Chicken Houdini.
Haiku #163 June 12th
First day amid new
faces, spaces, and in heat
under cool of palms.
Haiku #164 June 13th
Backyard chicken swamp.
Eggs landing on mosquitos
like fat, dry raindrops.
Haiku #165 June 14th
Again, the story
of the mustard seed, told by
the human live oak.
Haiku #166 June 15th
We go to pub quiz
without answers to gather
with the curious.
Haiku #167 June 16th
Cracked red carapace
Severed heads among stray legs
A comma of meat.
Haiku #168 June 17th
Bowling to Elvis
tunes with an Irish dancer
kneeing his high fives.
Haiku #169 June 18th
Even though the keys
were found where we left them; to
us they were long gone.
Haiku #170 June 19th
Who says stars and the
tilt of other rocks out there
can't trump tilting genes?
Haiku #171 June 20th
Intern year asks you
to sprint through sand, to welcome
dirt under your nails.
Haiku #172 June 21st
Lobster bottom in
a pale white bikini, balmed
by dance floor aloe.