Slowly, slowly, the chaos around me is giving way to order. One broken box at a time, the familiar things are finding their way back onto shelves, into cupboards and upon new walls. Home feels just enough the same, just enough different. I had been focusing on the inside of the house, where it is cool, so as to avoid the 90 degree humid heat waiting for me in the face of all the taunting weeds and cramped flower pots cluttering our back patio. My attitude changed when, incidentally, I discovered a lemon and a lime tree on clearance at Double M Feed and Seed while shopping for Layena pellets and a bale of straw. It has been a fantasy of ours for some time to have citrus trees in the backyard. I followed advice from the University of California Master Gardeners while planting the trees in the ground. Izzy is excited for lime popsicles someday. She is patiently waiting.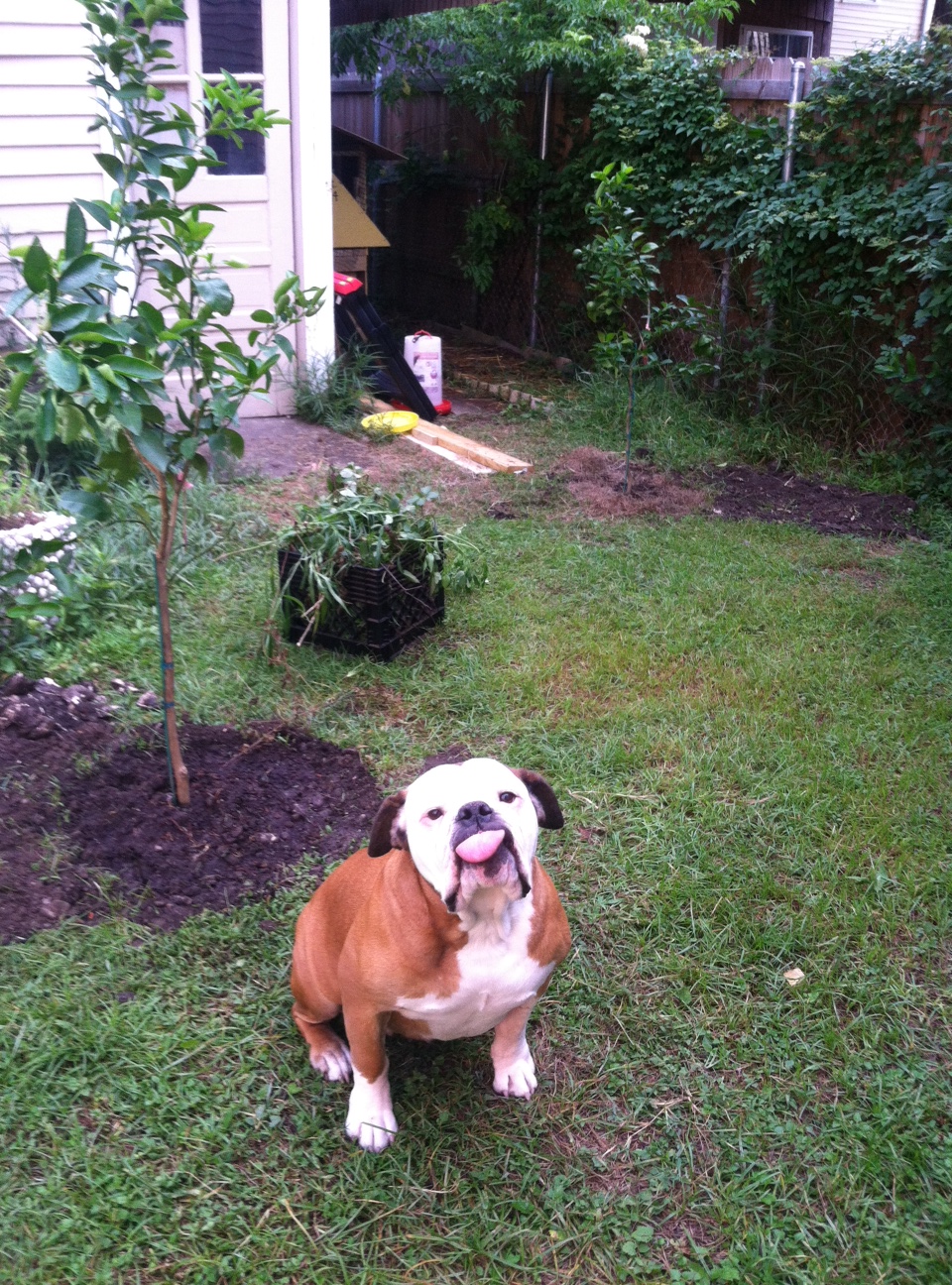 The chickens were beyond tickled that I turned up gallons of new dirt for them to scratch through with bugs, worms, and best of all, about 30 oyster shells of indeterminate age. I thought my shovel had hit a pile of rocks, but as white chalk fragments glanced off my spade, I got down on hands and knees to discover a repository of shell. A neighbor told me that these houses in our neighborhood, most dating back a hundred years or more, have strange treasure troves in the backyards because that was where people chucked trash before there were civil services to retrieve refuse and dump it elsewhere. "You won't believe the artifacts I've found out back," he said. I'm thrilled that my first discovery was a window into a dinner party long passed—I imagine a roaring 20s sort of evening with fringed and feathered women sipping mint juleps, smoking long handled cigs, and throwing spent oyster shells off the porch into the night dark backyard as though over the rail of a ship into the dark, silent sea.
It seems good theology and geometry that one of the first major changes to our new home/property is a tree planting. I also started some vegetable seeds in a planter out back. A healthy reminder that we start small, we keep feeding and watering ourselves, and with time, our spirits and wisdom shall grow. Also, I wanted to implant a solid reminder of the place from which we came–Fuchsia and Lime. This lime tree is hereby named Fuchsia. As soon as I have lemons and limes from the tree I'm going to post all kinds of guacamole recipes and Thai food stir fries, but for now, the sacred of the ordinary to sustain me through yet one more week of house labors–buckwheat.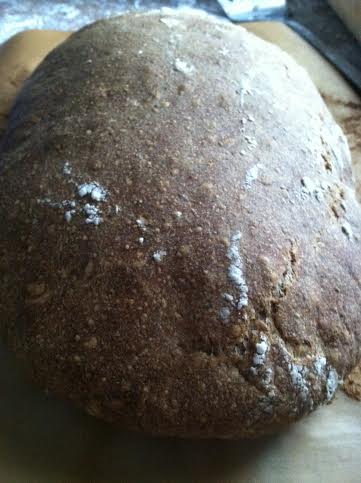 Buckwheat Bread
Adapted from Five Minutes a Day Artisan Bread
½ cup buckwheat groats
1 cup buckwheat flour
2 cups all purpose flour
4 cups whole wheat flour
1 Tbl kosher salt
1 cup sourdough starter
4 1/2 c water
The recipe proceeds like the other 5 Minutes a Day no knead recipes. Mix the dry ingredients, add the wet, let rise and then, in this case, let the dough sit in the fridge for 24 hours to give the whole kernels time to absorb the water.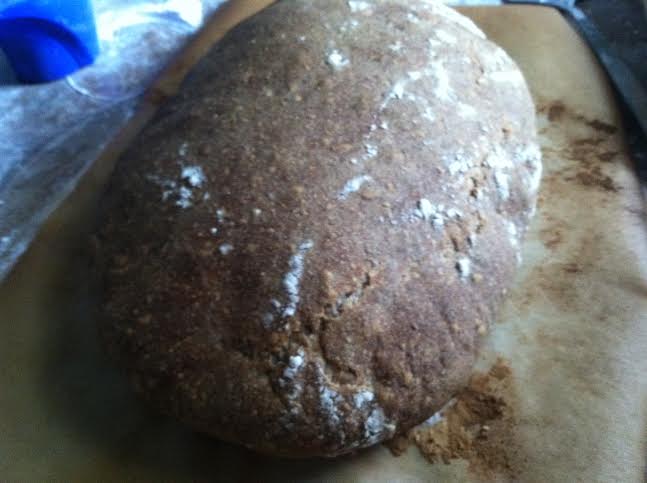 Haiku #173 June 22nd
Catfish at Cajun's
and champagne at the Other Place
to toast doctorhood.
Haiku #174 June 23rd
Crisis Prevention
Training: slow motion play fights.
My Crisis Plan? Run.
Haiku #175 June 24th
From whose feasts were the
oyster shells I exhumed so
to plant a lime tree.