Just before KP and I left Rochester, where we had painted our home fuchsia and lime, my grandmother Gigi sent me this evocative image by Brian Andreas* which spoke to the compulsion I have long since had ever after living in New Orleans—to splash walls (literal and figurative) with bright colors.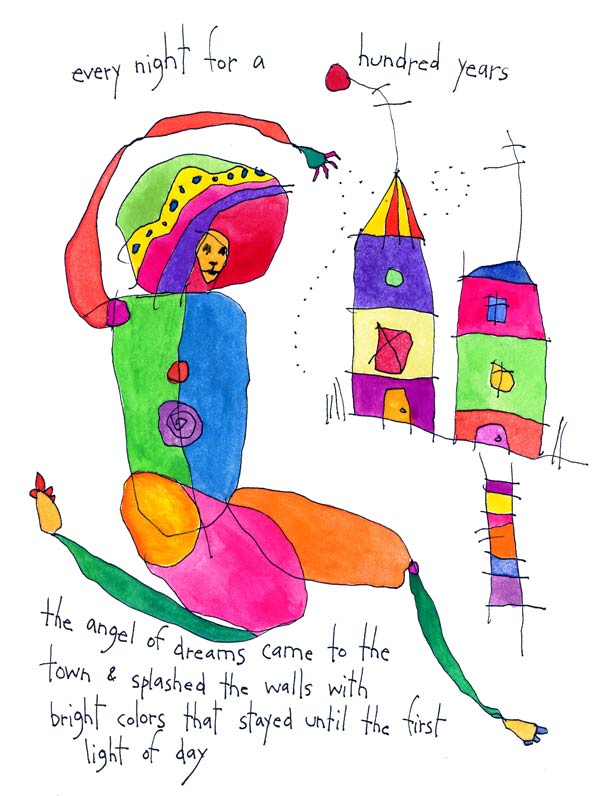 To my delight, this last week in the new NOLA house, Mom and I have been doing a lot of splashing with brightness. And the interior of the place is starting to remind me of my own emotional interior, as I feel good home decorating should. Izzy has enjoyed posing with her new and improved backdrop.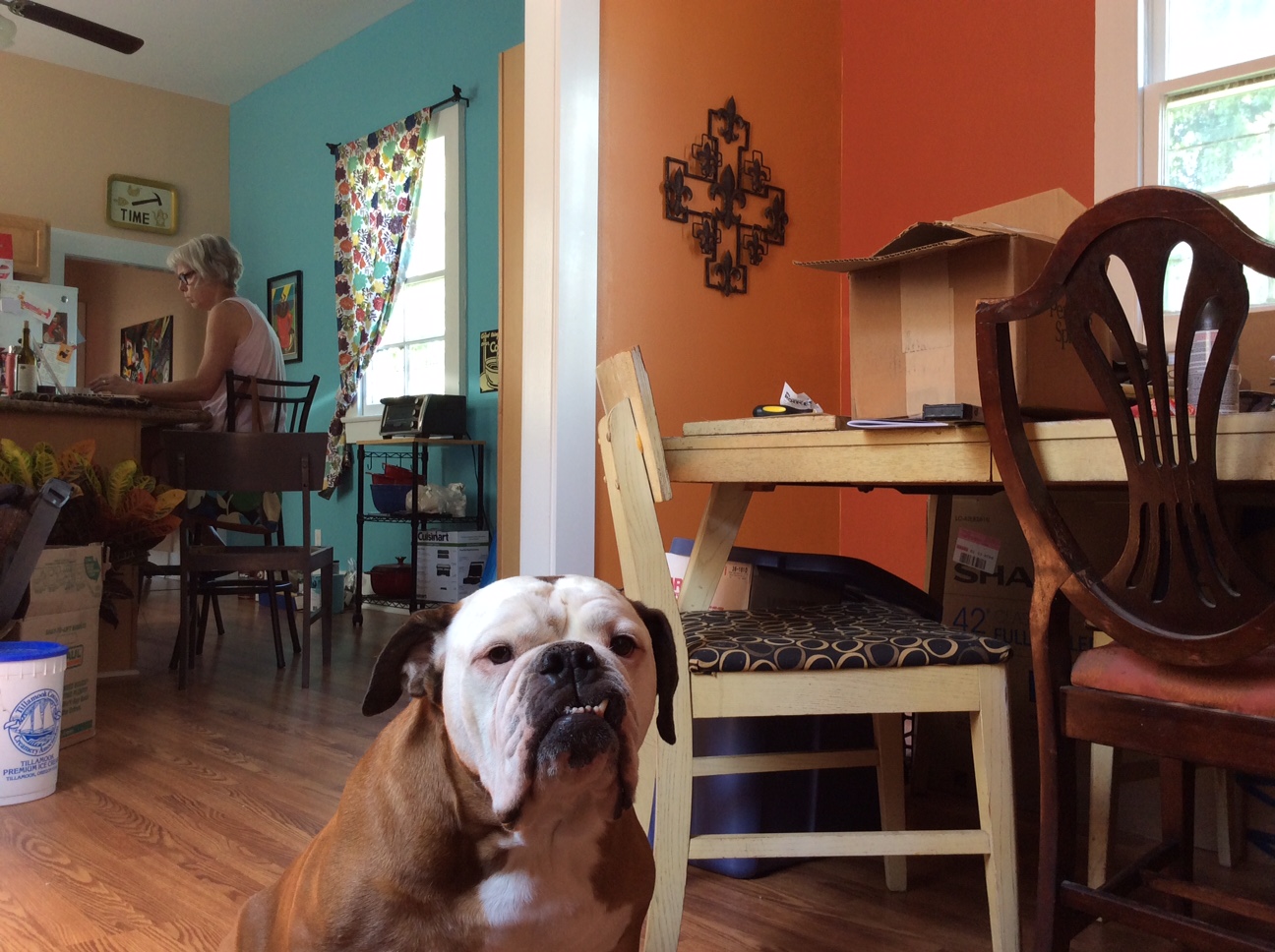 And here, I argue, she looks like George Costanza.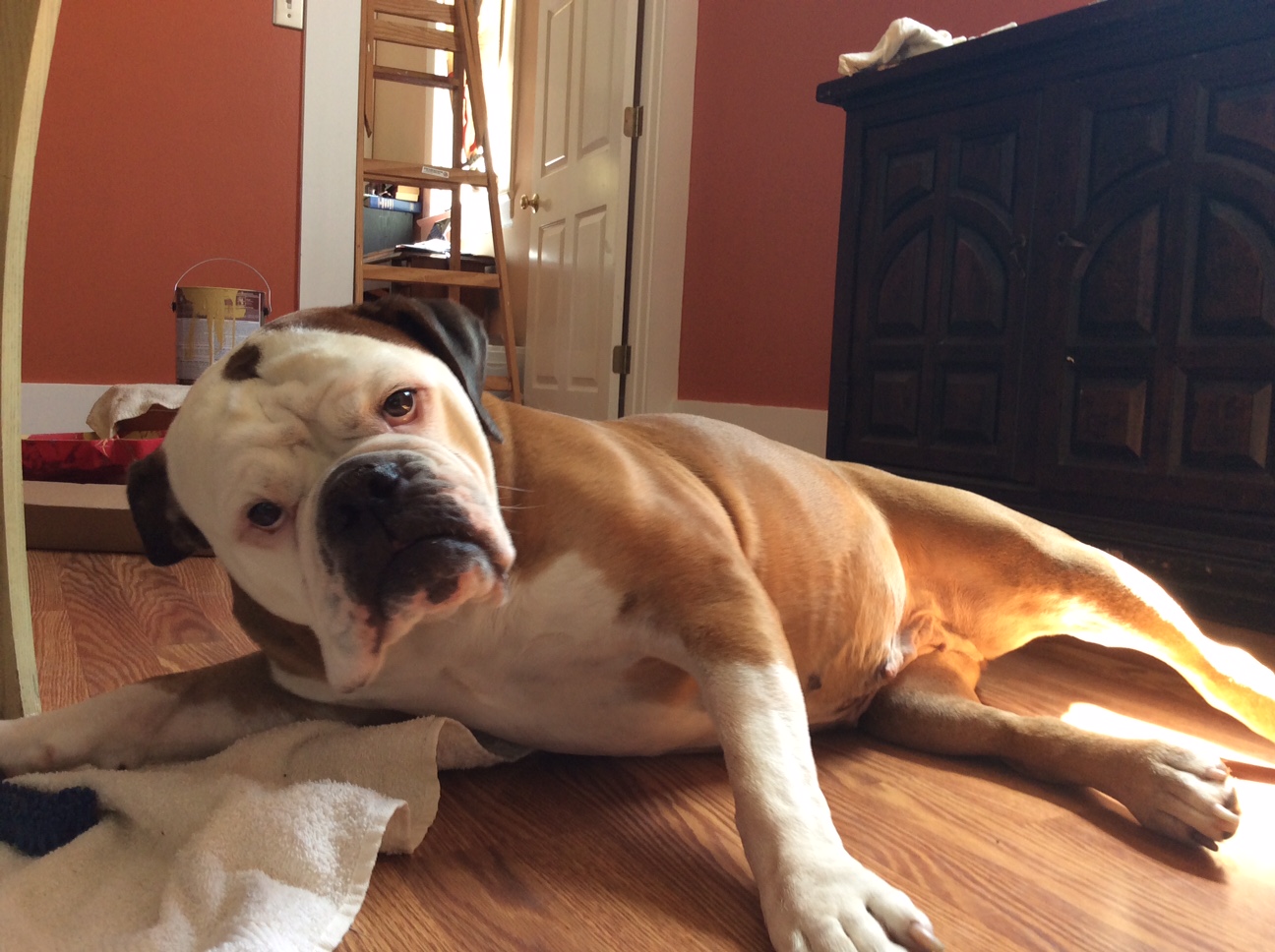 Emmer bread goes well with any color of wall.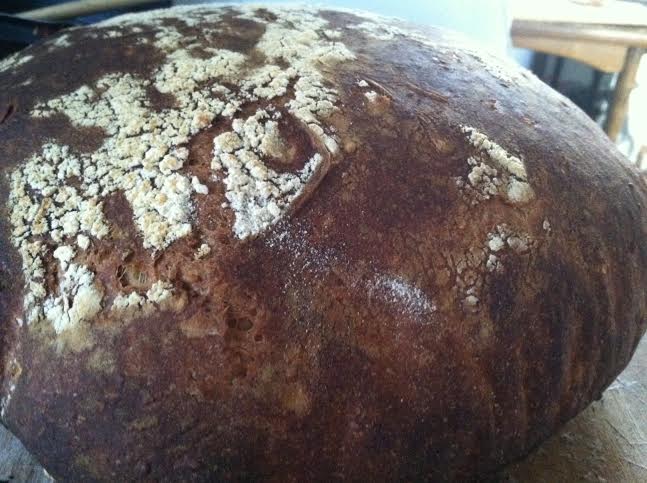 Emmer Tartine Bread
Adapted from the Tartine Bread Book
Sourdough         200 g
Water                 850 g
Emmer flour      300 g
Wheat flour       300 g
Regular flour     400 g
Wheat germ      70 g
Salt                      25 g
Emmer is an ancient grain, and sometimes hard to find in grocery stores. I bought this from Bluebird Grain Farms in Washington state. They ship everywhere.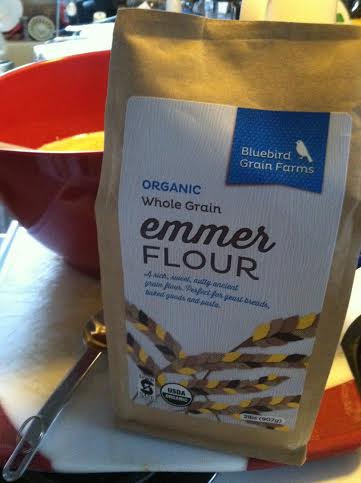 Prepare the dough using the method of Tartine Country Bread, except let the dough rest for 60 minutes in the first rise, because it needs to absorb more water. Bake in the heated cast iron pot with the lid on at 500 degrees for 20 minutes, then turn down the temperature to 450 and bake for another 10 minutes, then finally remove the lid and finish with 25 more minutes at 450 degrees.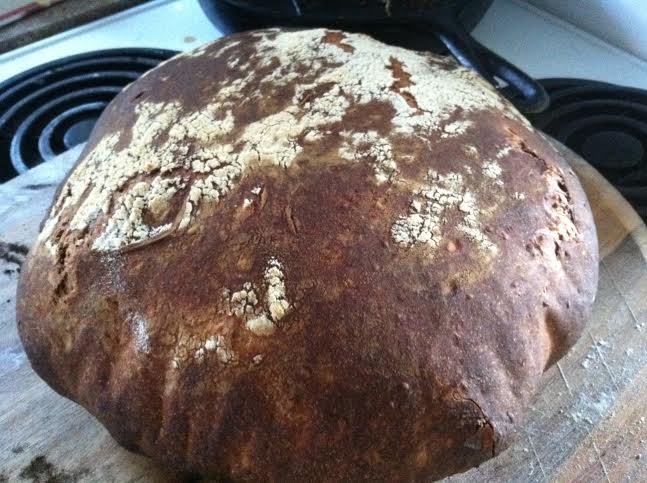 In other Golden Weekend news, Mom and I went down to the fete of Bastille Day in New Orleans, and arrived just in time to catch the French Dog Costume Contest, of which Tarzan, a small lapdog wearing a Le Petit Prince book costume, took home the grand prize.
Haiku #190 July 9th
I wouldn't want to
live inside a Mexican
restaurant, Mom frowns.
Haiku #191 July 10th
A great ratio
Of positive likelihood
That soon I shall rest.
Haiku #192 July 11th
Blue sky on Bastille
Day turned the French red scarves and
white suits American.
*Reproduced with the written permission from Story of the Day.