Just got off the phone with my dear dear friend, forever neighbor, Janelle—and I'm about to dream in snowflakes before I wake up and it all melts with the adrenaline of yet another call day. Happy memories of Minnesota, and more to be make in the land of cocoa snowballs.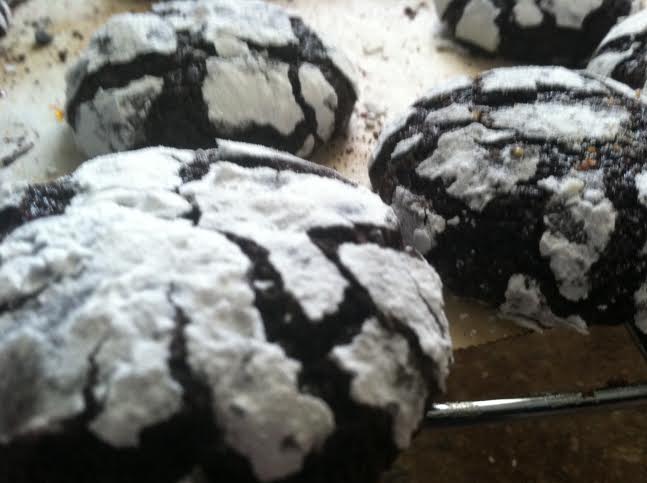 Cocoa Snowflakes
Adapted from Penzeys Spices
1 cup all purpose flour
1 tsp. baking powder
1/4 tsp. salt
5 TB. butter
6 TB. Dark cocoa powder
1 Cup sugar
1 tsp. vanilla
2 extra large eggs
1/2 Cup finely chopped nuts (optional)
1/2 Cup powdered sugar (for rolling)
In a medium bowl, sift flour, baking powder and salt, set aside. In a small heavy saucepan, melt butter over low heat, add cocoa powder, blend well until smooth. Remove pan from heat, stir in sugar until combined (it will be dark brown at this point). Transfer to a large mixing bowl, add vanilla extract, then eggs one at a time, stirring well after each addition. Add flour mixture and nuts if desired, mix well. Cover the dough with plastic wrap, refrigerate until chilled (at least 2 hours). The dough never gets really stiff, but it won't roll into nice balls if it's warm. Preheat oven to 400°. Grab a handful of dough, enough to fill a cookie sheet, leaving the rest in the fridge.
Roll each hunk of dough into 3/4-inch balls and then roll in powdered sugar.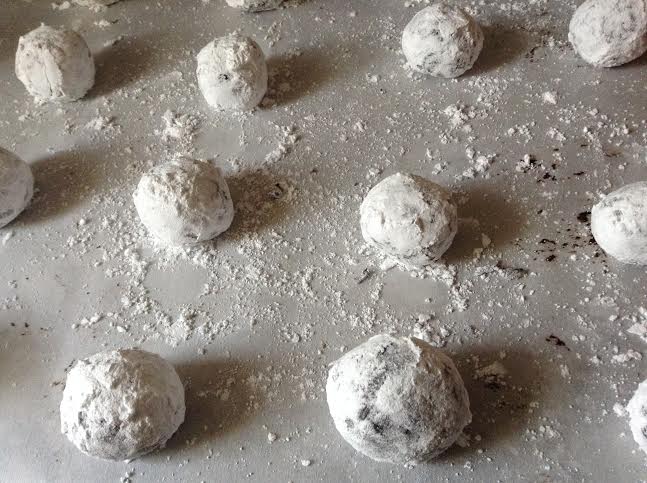 It is easier to roll the dough into balls if you coat your hands with powdered sugar.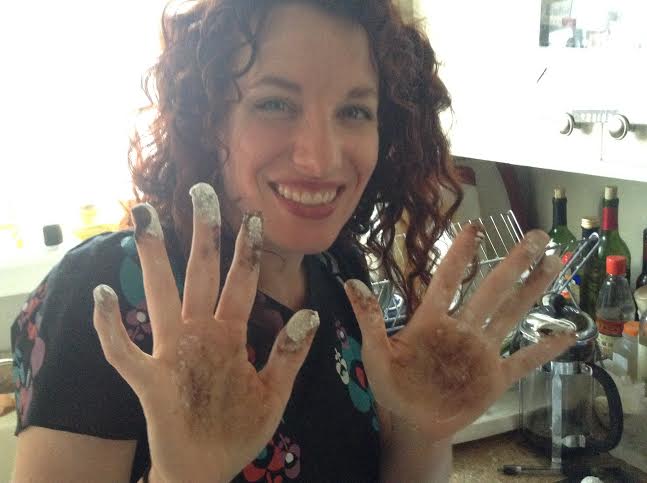 Place the sugar-coated balls onto a greased cookie sheet, 2" apart. Bake cookies for 8 minutes at 400°, let cool a minute, and then remove from pan.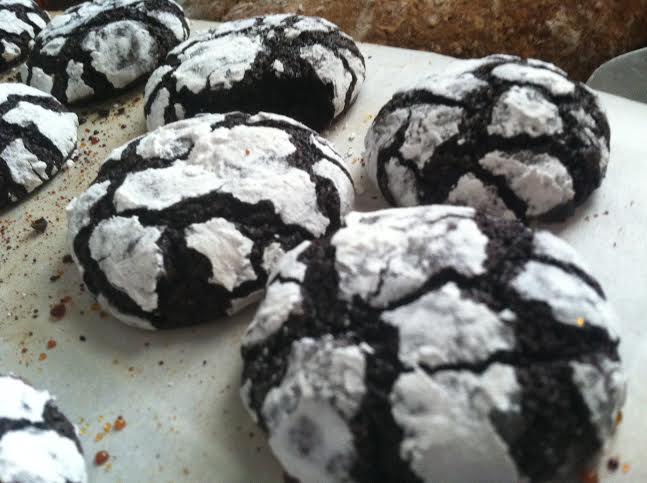 Haiku #202 July 21st
One day can be a
vacation if spent with Mom
and Mumbo Gumbo
Haiku #203 July 22nd
A Cajun founder
colony: Acadia,
stork from a dark cloud.
Haiku #204 July 23rd
Up before chickens,
before the mosquitos can
savage my soft flesh.
Haiku #205 July 24th
Sign in, sign out, up
the stairs, round the halls, down the
stairs, login, log out.
Haiku #206 July 25th
Breathe in, breath out, to
the unit, to the floor, the
days are eerie same.