All the time that I would spend coming up with some clever drivel to write here I conscientiously divert to the husband who has been gone for six weeks. Meanwhile, enjoy this happy commercial for easy quinoa bread.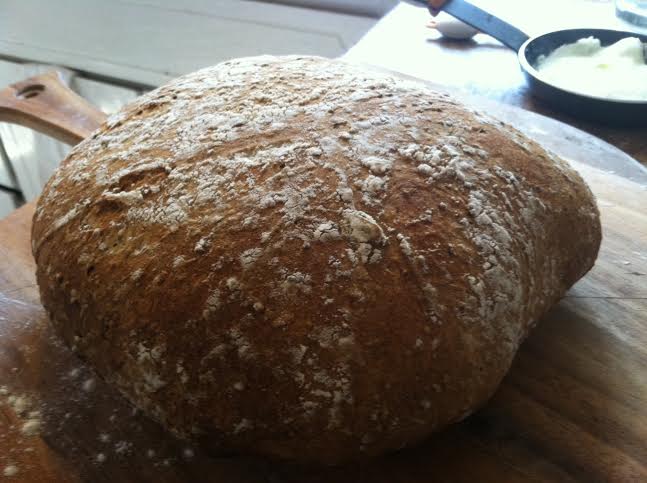 Quinoa Bread
Adapted from Five Minutes a Day Artisan Bread
3 cups whole wheat flour
3 ½ cups all purpose flour
1 cup whole grain quinoa, uncooked
1 Tbl kosher salt
1 cup sourdough starter
3 3/4 c water
The recipe proceeds like the other 5 Minutes a Day no knead recipes. Mix the dry ingredients, add the wet, let rise and then, in this case, let the dough sit in the fridge for 24 hours to give the whole kernels time to absorb the water. Tastes great plain, or toasted with a little egg white and pepper and paprika on top!
Haiku #210 July 29th
Looking back I now
see options where once I saw
all imperatives.
Haiku #211 July 30th
Here we are at work
lunching like relatives who
don't know each other.
Haiku #212 July 31st
One last night being
single mother to my back
yard menagerie.
Haiku #213 August 1st
Paracentesis
How strange that ascites looks
like beer from a keg.
Haiku #214 August 2nd
A hospital is
no sanctuary on a
bright Sunday morning.