In the precarious midst of hurricane season, I can't help but work on growing things. The hot summer afternoons are fading into breezy, even cool at times, bright fall days. KP just built us our first raised bed after my experiments in the backyard Earth resulted in a grand total of 17 undersized lima beans.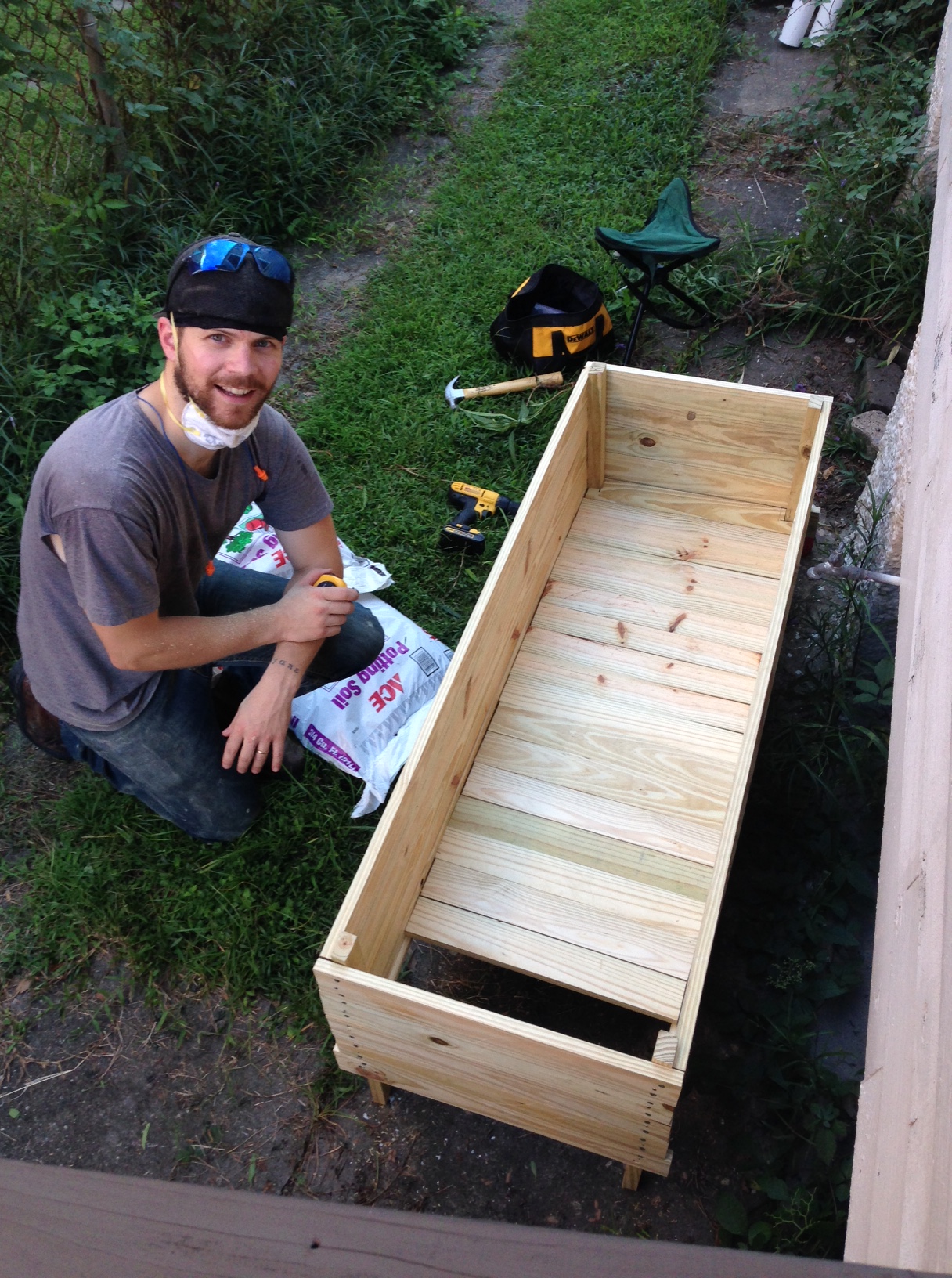 The lime trees are doing okay, but I would like some real veggies, carrots, squash, spinach, etc to come home to. That and some flowers. The seeds have sprouted.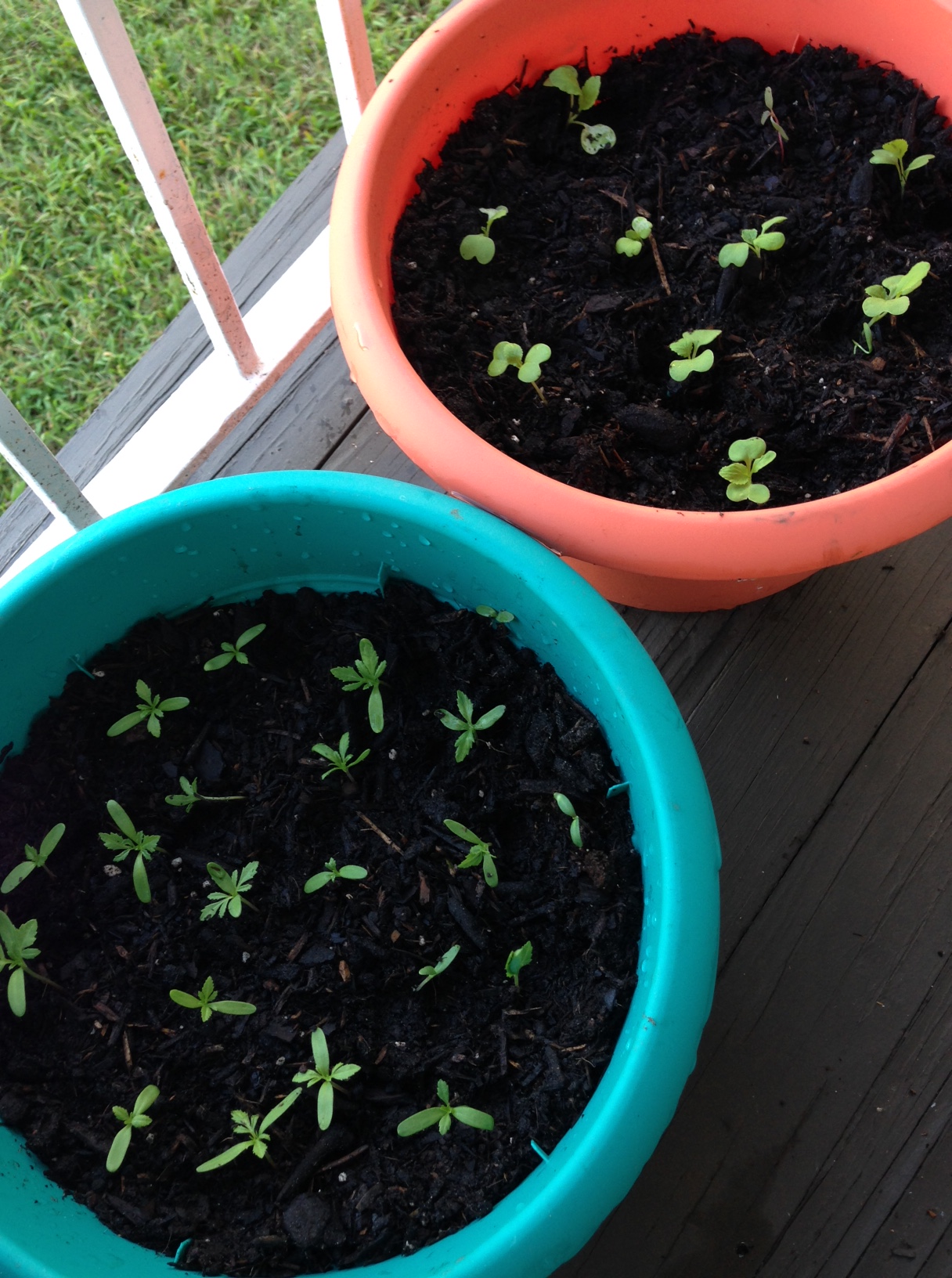 As a gardener, I never seem to get over the astonishment of coming home to find change, or growth, that is not at all my own doing. Plants keep me humble. And what have you been doing all day, they insinuate from their planters on the porch. Certainly not dividing yourself exponentially. I'm not going to argue biology with my plants. I do have a few cells turning over here and there that I'm pretty proud of, but you have to hand it to them. With just water and air, I believe they did accomplish more in a day spent under the sun than I did in the fluorescent ER.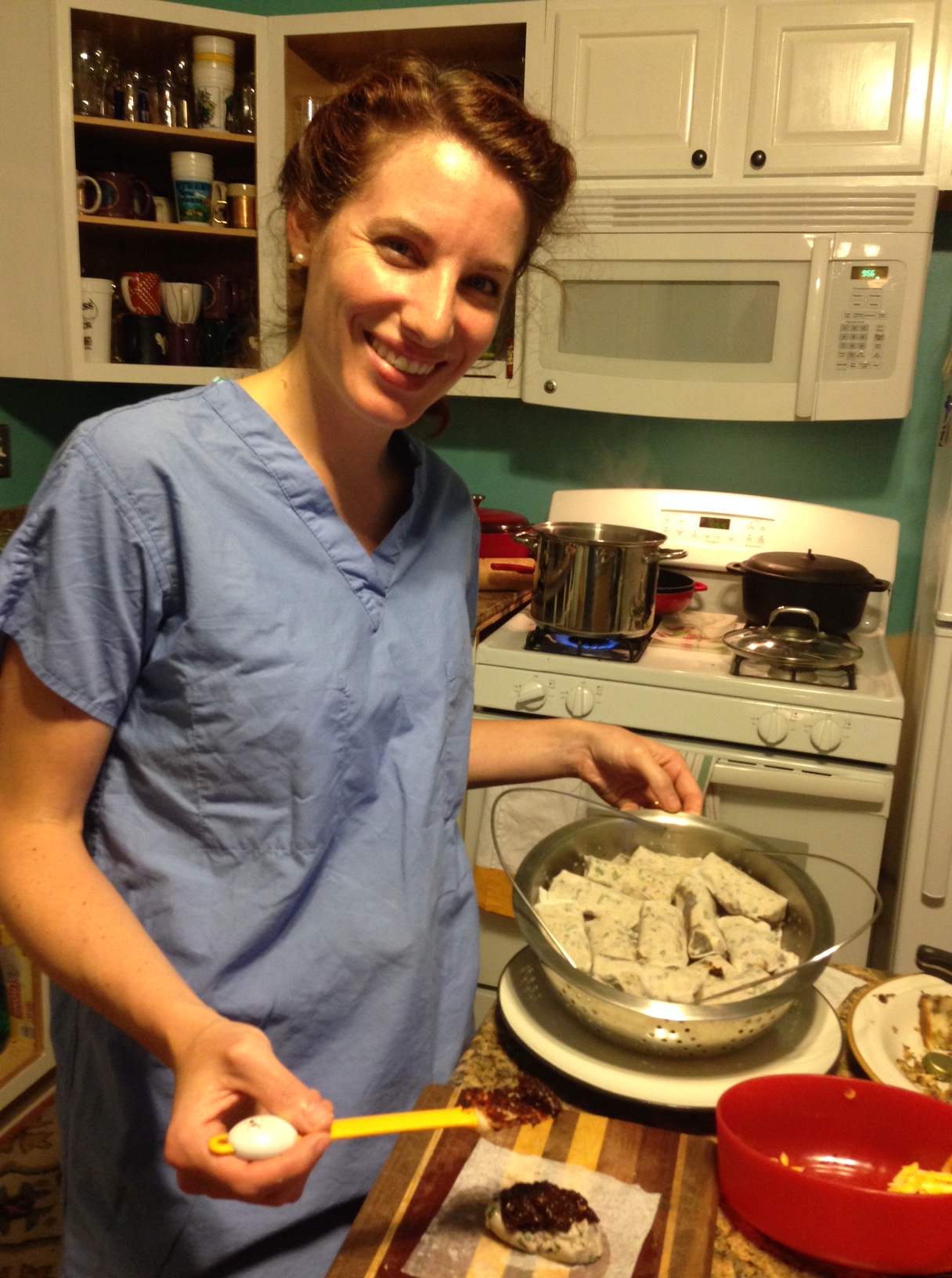 But then I came home and made a buku batch of hot tamales. Plants 1-Rachel 20.
This recipe makes at least 20 Black Bean Tamales. Mm Mmm Mmm.
Black Bean Tamales with Ancho Adobo
Adapted from Food and Wine
1 1/2 ounces ancho chiles—stemmed, seeded and broken into small pieces
1 tablespoon minced white onion
1 minced garlic clove
1 tablespoon apple cider vinegar
1/2 teaspoon kosher salt
12 dried cornhusks—I used Louisiana Deep South Brand Tamale papers
1 3/4 cups masa harina, preferably Bob's Red Mill
4 oz butter, softened
3/4 cup canned black beans, rinsed and drained
1/4 cup chopped cilantro
1/4 cup chopped epazote or 1 tablespoon chopped oregano
1 tablespoon thinly sliced scallion
2 teaspoons kosher salt
3/4 cup grated Colby jack cheese
Instructions
Make the ancho adobo– In a small bowl, cover the anchos with boiling water; let stand until softened, about 15 minutes. Drain, discarding the soaking liquid.           
In a food processor, combine the anchos, onion, garlic, vinegar and salt and puree until smooth. Transfer to a small bowl.
Make the tamales In a large bowl, cover the cornhusks/papers with hot water. Weigh down the husks with a plate and let stand until softened, about 30 minutes. 
Drain and pat dry with paper towels. If you are just using the papers like I did, you just need to soak them in regular water for a few minutes before you wrap up the innards.
Meanwhile, in the bowl of a stand mixer fitted with the paddle, combine the masa with 1 cup plus 2 tablespoons of water. Beat at low speed until a dough forms, about 2 minutes. Add the butter, beans, cilantro, epazote, scallion and salt and beat, scraping down the side of the bowl, until the mixture is well blended and light in texture, about 5 minutes.
For each tamale, spoon 1/4 cup of the masa in the center of a cornhusk and top with 1 tablespoon of grated cheese and 1 teaspoon of ancho adobo. Roll the husks up and over the filling to make compact cylinders, folding in the sides as you go. Tie the tamales with kitchen string.
Arrange the tamales in a steamer basket and set it over a pot of boiling water. Cover and steam until firm, about 1 hour. Remove the steamer basket and let the tamales stand for 15 minutes. Serve with grated cheese and the remaining adobo.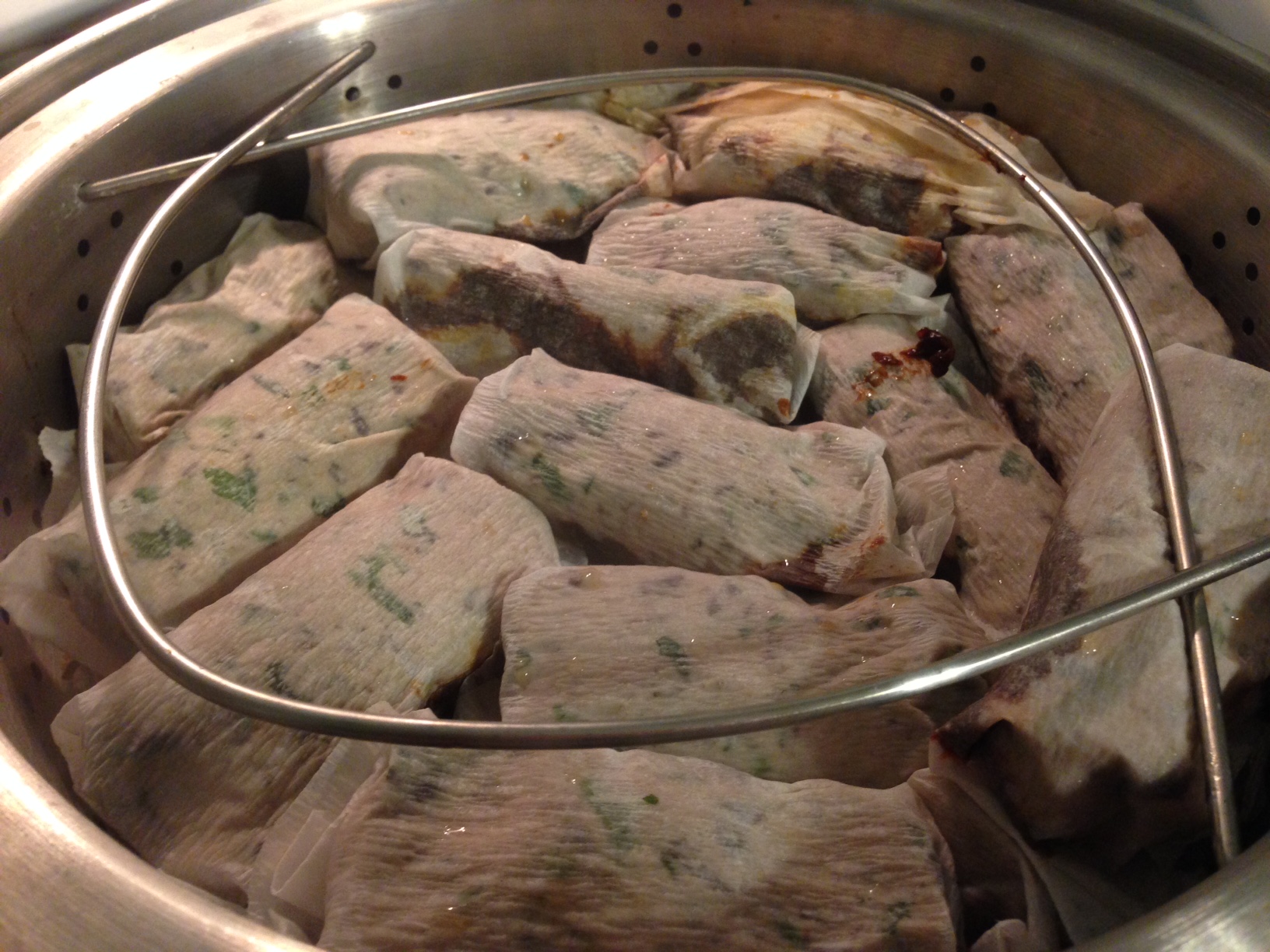 Haiku #255 Sept 12th
You do not have to
be good. Let the house dirty
itself. Rest, just rest.
Haiku #256 Sept 13th
Champagne spinal tap
and after four vials of the
bubbly, no such toast.
Haiku #257 Sept 14th
Sometimes there is no
place for anger but the ground;
none for grief but sky.
Haiku #258 Sept 15th
What to do with a
hole in a tooth? Fill it in
or let it hollow?
Haiku #259 Sept 16th
A scar fills a wound;
A clot fills a vessel, but
what fills wounded pride?