I've been snacking. KP and I are starting to add on the miles in preparation for the next marathon (the Canyon City race in November) but I think I'm also doing some foraging and pre-hibernative work since I have another month of wards coming on and I'll need all the extra energy stores my body can tuck away, haha. I usually don't endorse recipes that include Velveeta cheese as a primary ingredient, but I make an exception every now and then for the sake of comfort. A similar variation on a theme is the second recipe I've included in this post for a snacking dip—KP made this spicy guacamole the other day and it is heavenly; great when you have avocados blackening on the counter and reminding you that you too are not getting any younger. Gather ye chips while ye may…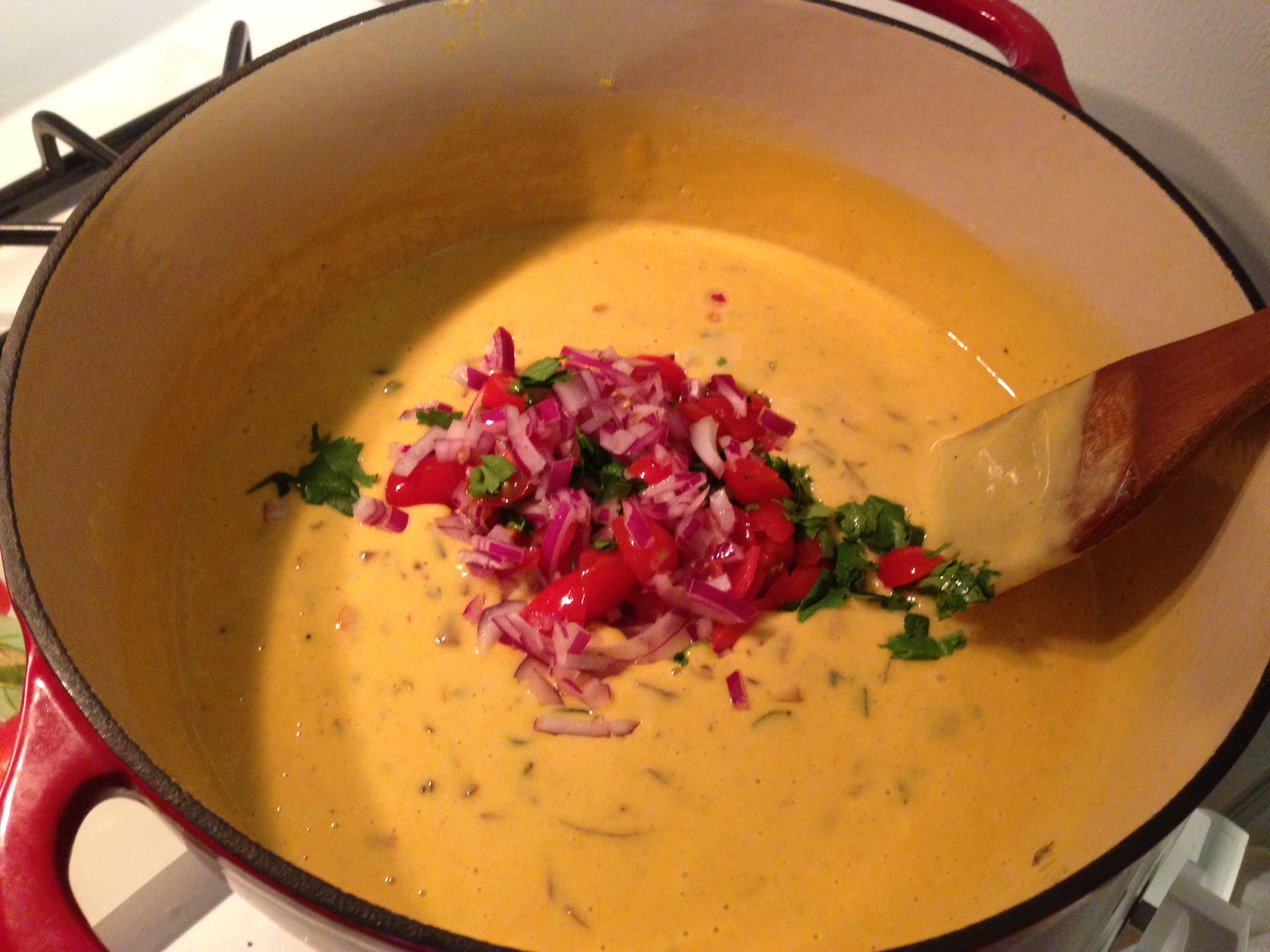 El Original Queso
Adapted from Food and Wine's recipe from El Original Restaurant in NYC
Pico de Gallo
1 cup chopped cherry tomatoes
2 tablespoons chopped Vidalia onion
1 jalapeño, seeded and chopped
1 tablespoon chopped cilantro
1 tablespoon fresh lime juice
Pinch of kosher salt
Queso
2 pounds Velveeta, cubed
1 cup nonfat milk
1 tablespoon unsalted butter
9 jalapeños, seeded and chopped (about 3/4 cup)
1/4 cup chopped sweet onion
1 teaspoon ground cumin
1/2 teaspoon kosher salt
Tortilla chips, for serving
Lime wedges, for serving
Make the pico de gallo: In a bowl, mix the tomatoes with the onion, jalapeño, cilantro, lime juice and salt.
Make the queso: In an enameled medium cast-iron casserole, melt the cheese with the milk over low heat, stirring often, until smooth, 7 minutes.
Meanwhile, melt the butter in a medium skillet. Add the jalapeños and onion and cook over moderately high heat 
until softened, about 7 minutes. Stir in the cumin and salt.
Stir the jalapeño mixture into the melted cheese. Off the heat, stir in the pico de gallo. Serve hot with tortilla chips and lime wedges.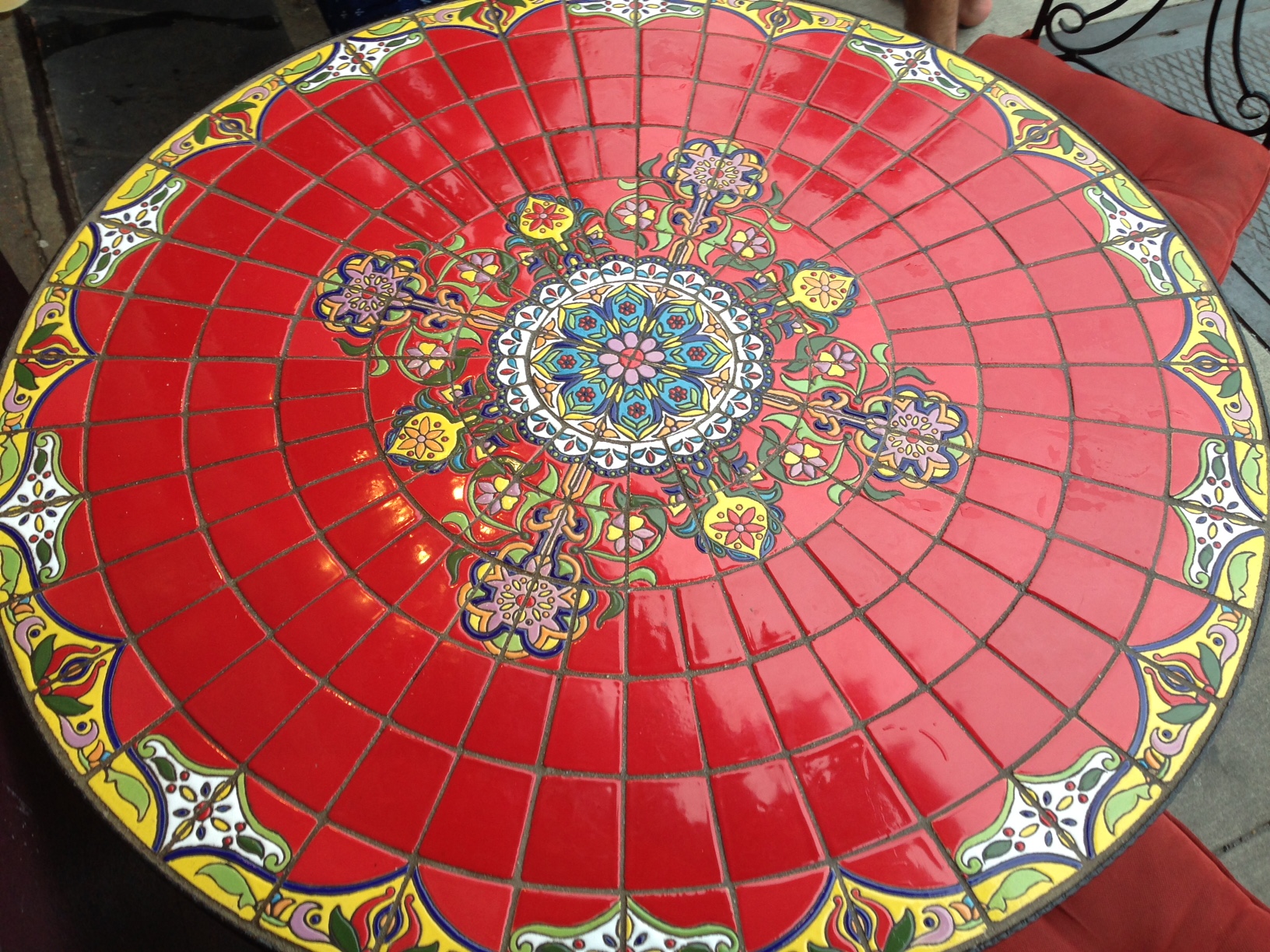 Spicy Pea Guacamole
Adapted from Food and Wine
1 serrano chile, chopped
1/2 cup chopped cilantro
1/2 cup thawed frozen peas
2 medium Haas avocados—peeled, pitted and chopped
Kosher salt
Tortilla chips, for serving
Instructions
In a mortar, mash the chile with the cilantro. Add the peas and avocados and mash until well blended but still chunky. Season with salt and serve with chips.
I promise this is the last of my Latin food recipes for a while. Time to simmer and braise and slow cook myself into a new season–my favorite–autumn.
Haiku #263 Sept 20th
Living in a town
where the alarms ever sound
but where no one runs.
Haiku #264 Sept 21st
Through the morning-lit
window, I see a tray of
letters spelling GRACE.
Haiku #265 Sept 22nd
The doctor is in.
The doctor will see you now.
The doctor types, types.
Haiku #266 Sept 23rd
A miniature
grad cap perches on a skull
next to my study.