And oh what a Happy Halloween it was.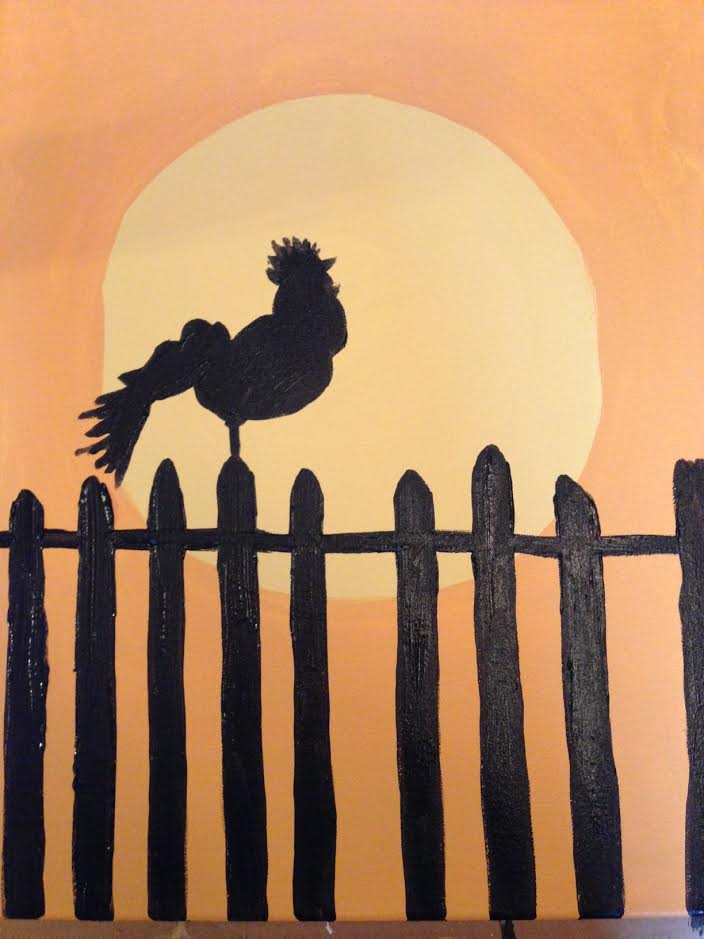 KP and I hosted our first party at the new soon to be Fuchsia and Lime, and we were met by an overwhelming in-pouring of loved ones and friends, new and old, silver and gold. The next morning, among the happy spoils of a good time: a baby bottle, a rainbow feathered unicorn hoof, pork rib bones picked clean, and a bright red lipstick print on Izzy's wrinkled brow. I'm usually opposed to winning my own costume contest, but this year it was a tandem duo with my good friend Janelle, we were Sia and Maddie from the Chandelier Song which involved some significant choreography. My legs still burn from the several performances, but the laughs were, as always, well worth the trouble.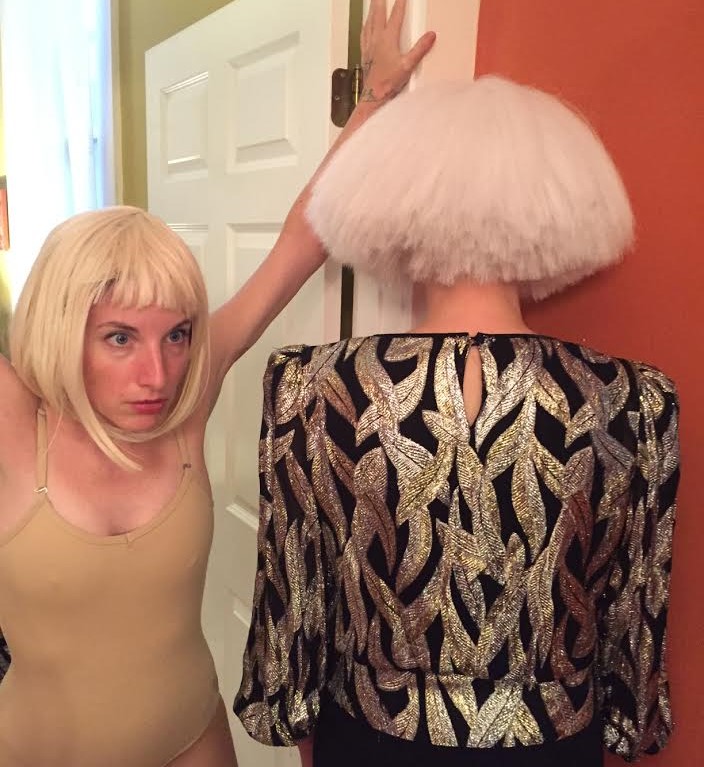 KP dazzled as a Minion,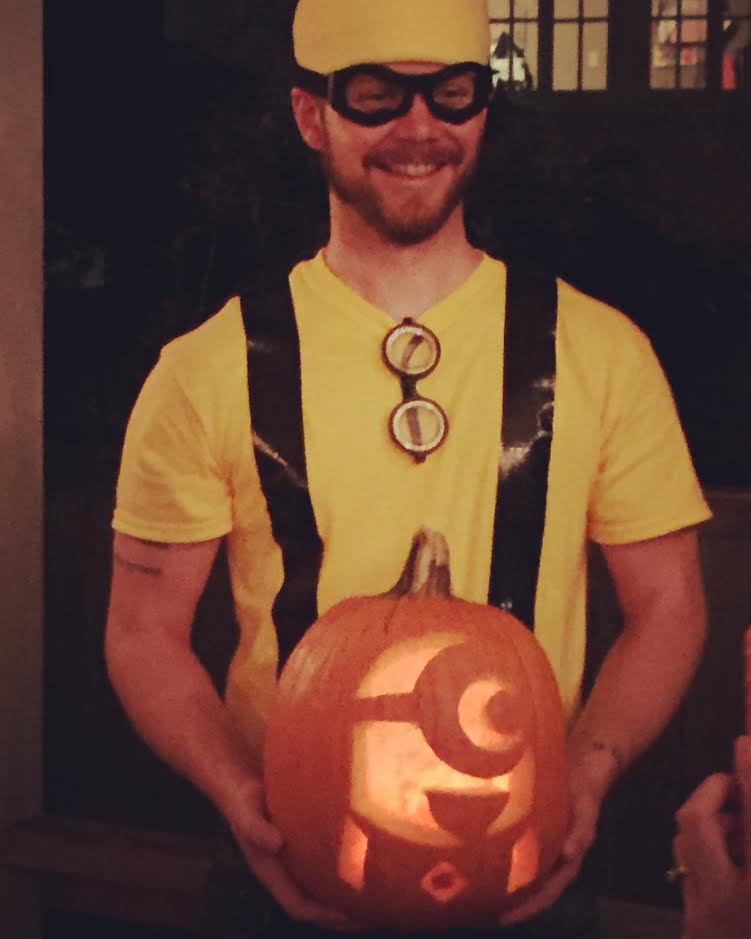 but more so for the dazzling meat he perfected on the grill.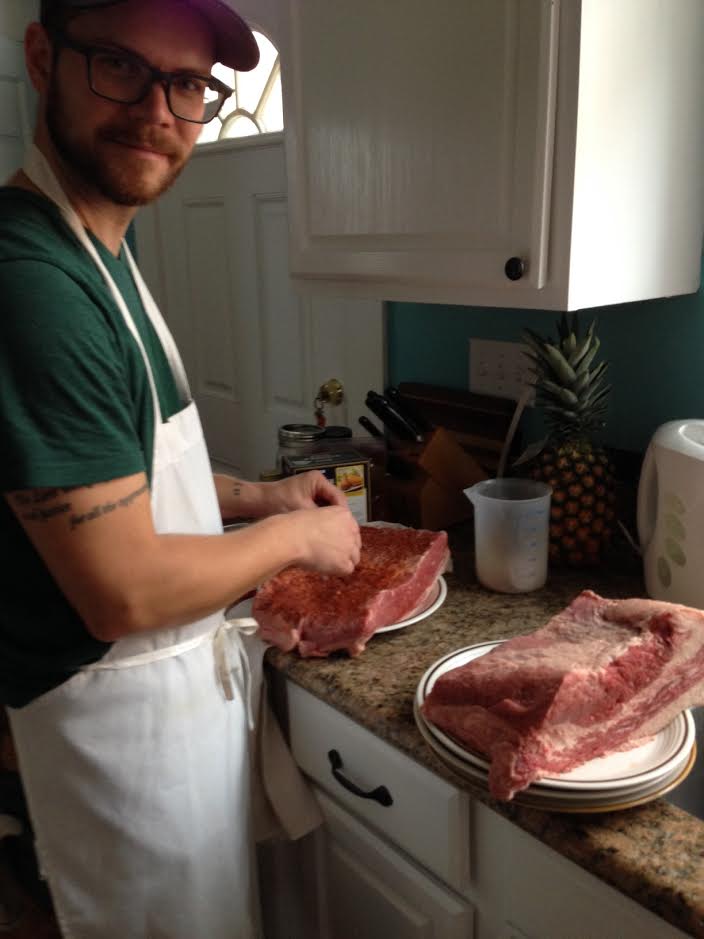 We carved pumpkins on Friday night, and made a tribute to the backyard ladies.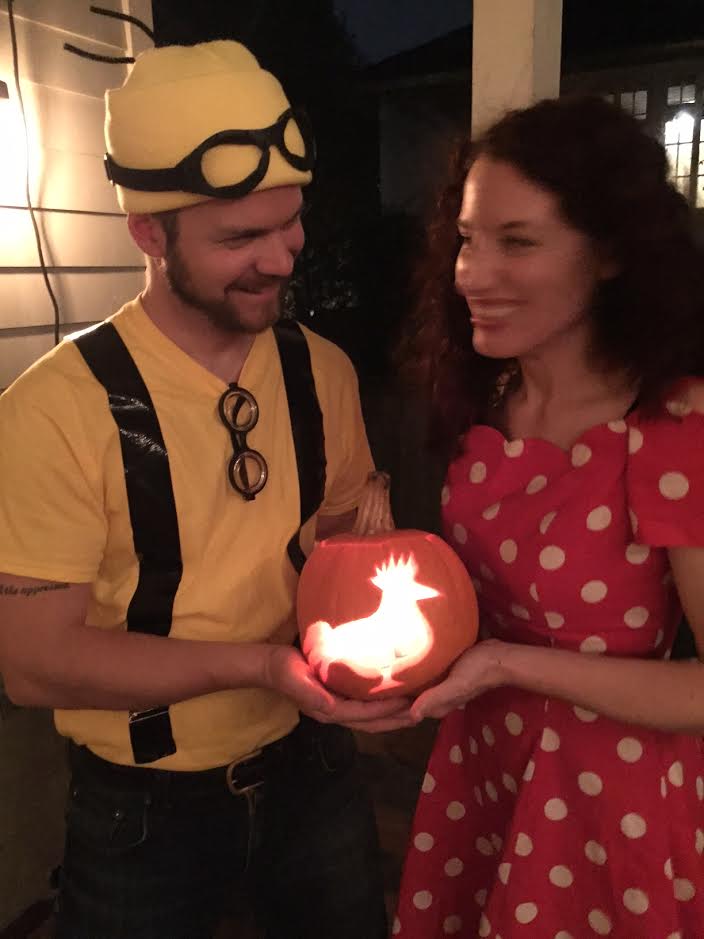 Great way to start off two weeks' vacation! A season of brunch, for me, I think. Starting with this: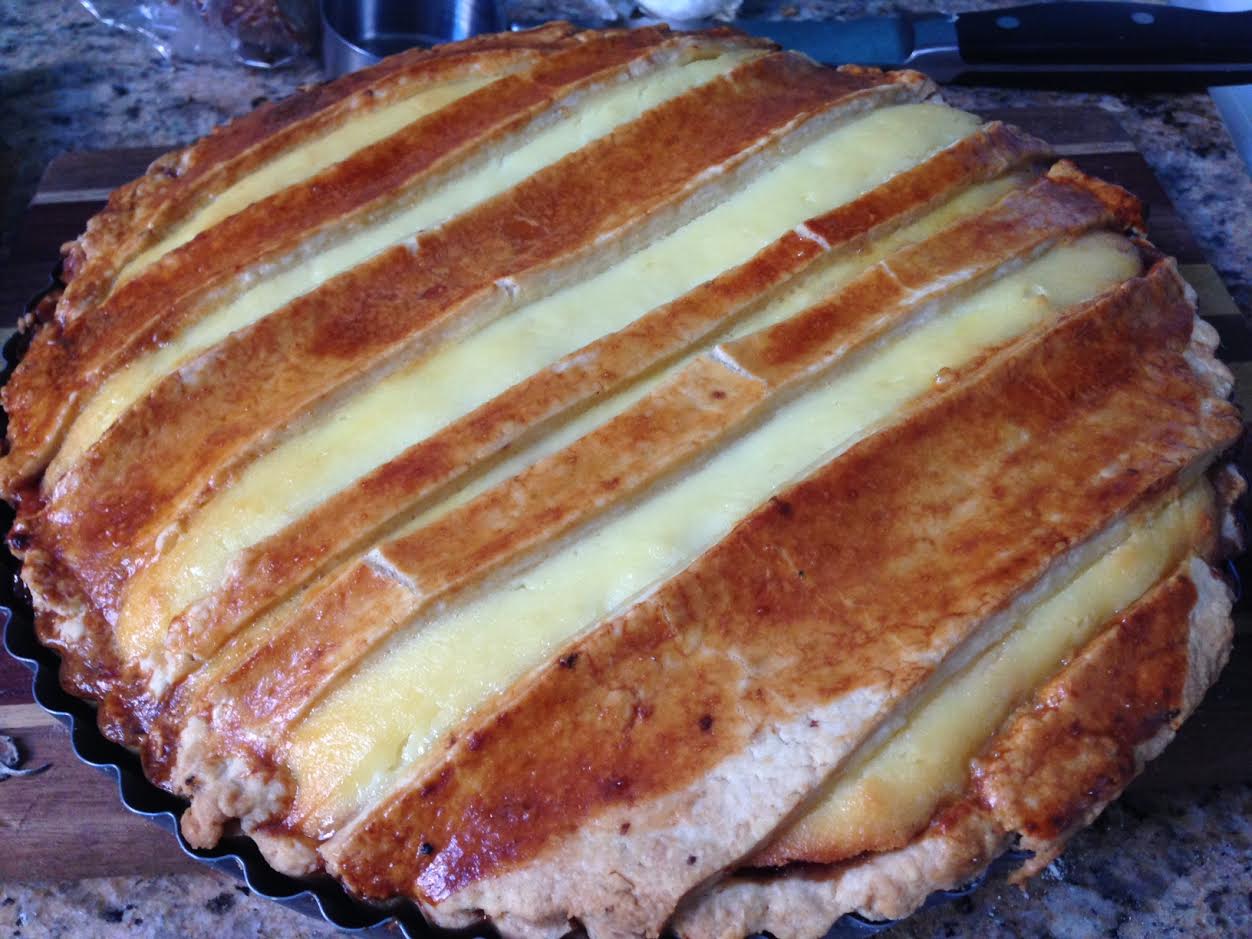 Cherry Jam Ricotta Tart
Adapted from Food and Wine
Ingredients
2 1/4 cups all-purpose flour
10 tablespoons cold unsalted butter, cubed, plus more for greasing
3/4 cup superfine sugar
1 teaspoon finely grated lemon zest
Pinch of kosher salt
4 large eggs plus 1 large egg yolk
1 pound fresh ricotta cheese (2 cups)
One 13-ounce jar cherry or sour cherry jam (1 1/4 cups)
Whipped cream, for serving
Instructions
In a medium bowl, combine the flour and cubed butter. Using your fingertips, rub the butter into the flour until the mixture resembles fine breadcrumbs. Stir in 1/2 cup of the sugar, the lemon zest and salt. In a small bowl, beat 2 of the eggs; add to the flour mixture and stir with a wooden spoon until a dough starts to come together. Knead with your hands just until a dough forms. Divide the dough into a one-third piece and a two-thirds piece; pat each piece into a 1-inch-thick disk and wrap in plastic. Refrigerate for at least 1 hour or overnight.
Preheat the oven to 350°. Lightly butter a 9-inch fluted tart pan. In a small bowl, whisk the ricotta with 1 egg, the egg yolk and the remaining 1/4 cup of sugar until blended.
On a lightly floured surface, using a lightly floured rolling pin, roll out the larger piece 
of dough to a 12-inch round about 1/8 inch thick. Ease the dough into the prepared tart pan and trim off the excess; prick the bottom of the dough all over with a fork. Spread the jam in an even layer over the bottom of the tart and spread the ricotta mixture evenly on top of the jam.
Roll out the remaining piece of dough to a 10-inch round. Using a sharp knife, cut the pastry into strips of different widths and arrange on top of the ricotta, leaving space between the strips and pressing them to adhere to the rim of the pan.
In a small bowl, beat the remaining egg and brush onto the pastry strips. Bake the tart in the center of the oven for about 50 minutes, until the crust is golden and the filling is set. Transfer to a rack and let cool to room temperature. Cover and refrigerate overnight. Serve chilled, with whipped cream.
Thank your chickens for the eggs they ever so selflessly donate for the sake of tarts and pastries.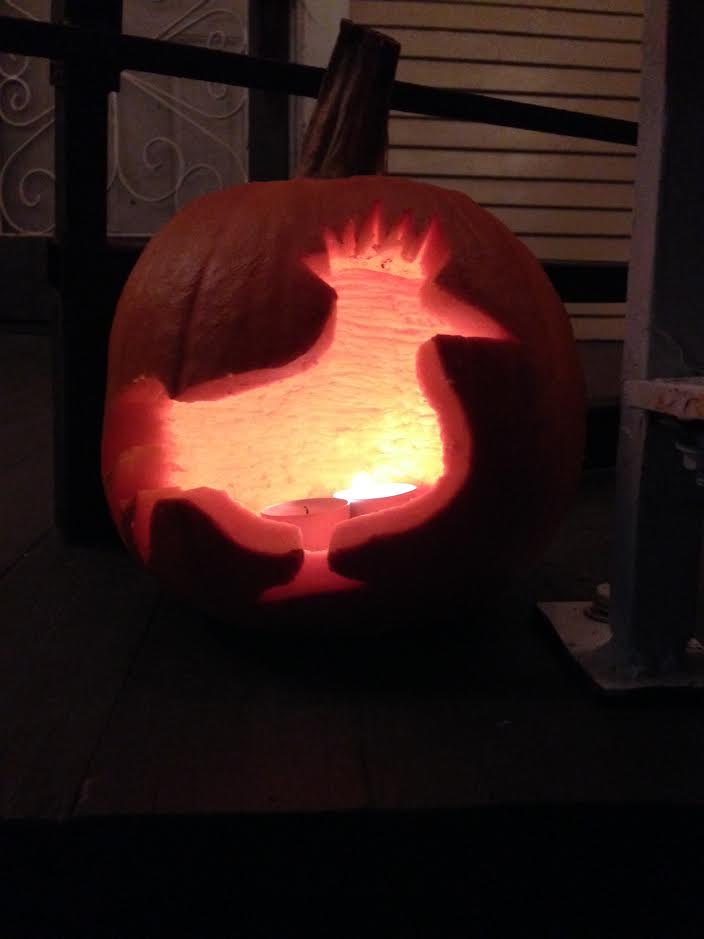 Haiku #298 October 25th
Rained real hard and it
Rained for a real long time, and
then out came the Sun.
Haiku #299 October 26th
Try your drive to work
as though you are headed else
where. See what you see.
Haiku #300 October 27th
Smooth jazz? Smooth jazz is
like white chocolate, a bad
form of something good.
Haiku #301 October 28th
What it is about
primary care that itches?
Wool of motherhood?
Haiku #302 October 29th
Calcasieu, river
running to the Gulf, floating
gruyere beignets.
Haiku #303 October 30th
Chicken etched into
the face of a pumpkin, perched
among fall flowers.
Haiku #304 October 31st
Honey, we're home, lights
are on, the hearth is warm, come
and dance off the storm.
Haiku #305 Nov 1st
Fall back, way back, to
a time without requirement.
And cue vacation.
Haiku #306 Nov 2nd
How much you miss there,
you in the building, come out
where the fiddlers play.
Haiku #307 Nov 3rd
My calves are still stuck
In their Halloween dance moves.
Three cheers to thirty.