Tropical heat wave! Of course, just after KP and I seal the windows with plastic to keep in the heat, God cranks up the sun dial to 11. We're in the 80s after Thanksgiving!!! I rode to the hospital today wearing a sleeveless blazer and smiling like a Californian on the boardwalk. Could this be global warming? Or had I merely forgotten the balmy bliss of being a New Orleanian?
My tomatoes are flourishing, but my crudites and squash have gone to crud. How about a summery pan-fried fish dish for the couple in the floral shirts?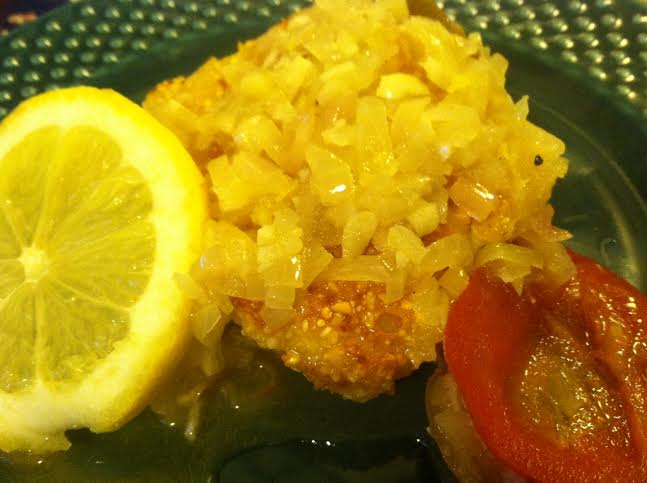 Cornmeal-Crusted Trout with Caper-Cherry Pepper Pan Sauce
Adapted from Food and Wine
2 tablespoons extra-virgin olive oil
2 medium shallots, minced
1 garlic clove, minced
3/4 cup dry white wine
2 1/2 tablespoons fresh lemon juice
3 tablespoons unsalted butter, cut into tablespoons
4 small jarred hot cherry peppers, seeded and chopped
1 tablespoon finely chopped parsley, plus more for garnish
2 teaspoons salt-packed capers, rinsed and chopped
1/2 teaspoon finely grated lemon zest, plus lemon wedges for serving
Salt
Pepper
1/2 cup all-purpose flour
2 large eggs
1 1/2 cups fine cornmeal
Four 6-ounce trout fillets with skin
1/4 cup vegetable oil
In a medium saucepan, heat the olive oil. Add the shallots and garlic and cook over moderate heat, stirring, until softened, about 2 minutes. Add the wine and lemon juice and bring to a boil, then simmer over moderate heat until reduced to 1/2 cup, about 3 minutes. Remove from the heat and whisk in the butter, 1 tablespoon at a time, until incorporated. Stir in the hot peppers, 1 tablespoon of parsley, the capers and lemon zest and season with salt and pepper. Keep warm over very low heat.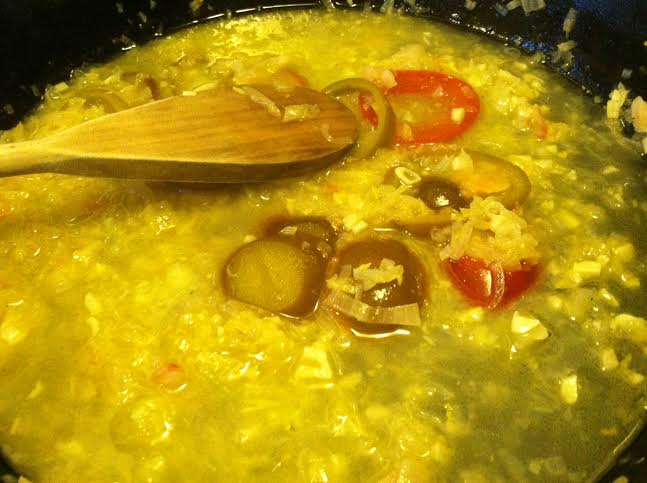 Spread the flour in a shallow bowl. In another shallow bowl, beat the eggs. In a third shallow bowl, spread the cornmeal.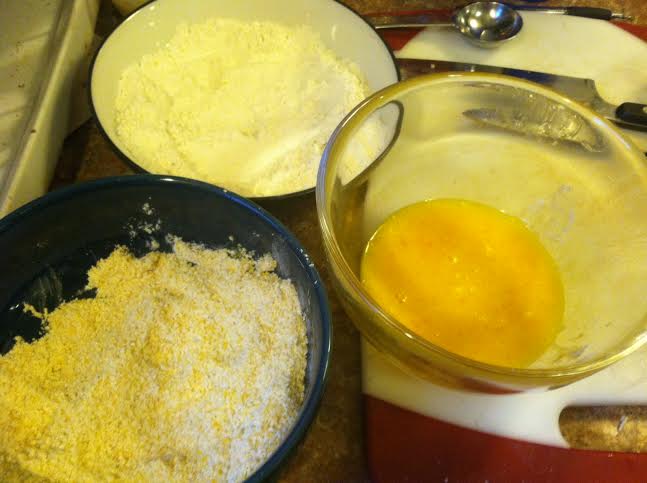 Season the trout with salt and pepper. Coat each fillet in flour, then dip in the egg, letting the excess drip off, and then dredge in the cornmeal.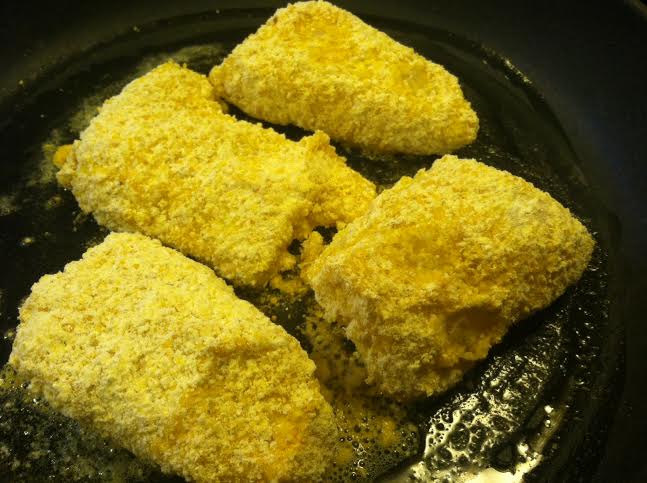 In a large cast-iron skillet, heat the vegetable oil until shimmering. Working in batches if necessary, add the trout fillets and cook over moderately high heat, turning once, until browned and crisp, about 4 minutes total. Transfer to paper towels to drain, then transfer to a platter. Spoon the warm sauce on top, garnish with chopped parsley and serve with lemon wedges.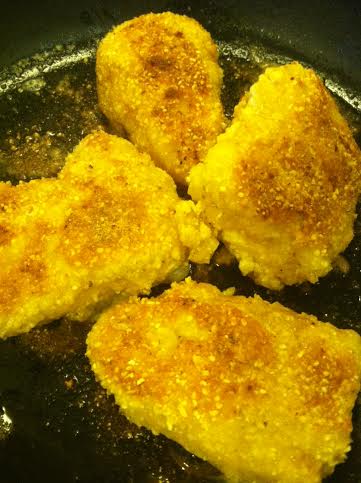 Haiku #333 Nov 29th
John Boutte sings of
Treme in dba and I
Nod, barely hearing.
Haiku #334 Nov 30th
Breaking bad news is
hard to do, I know, I know
that it is true-oo.