Who decides today is National Brownie Day? The internet in its intrusive way alerted me to this today. I mean, of course I am grateful and all too eager to celebrate brownies, any day. But does this mean that any person can up and decide that any day is a national holiday?
What if I wanted tomorrow to be National Bulldog Frown day?
National Little Red Hen holiday ornament day? (one Izzy has not yet eaten, thankfully)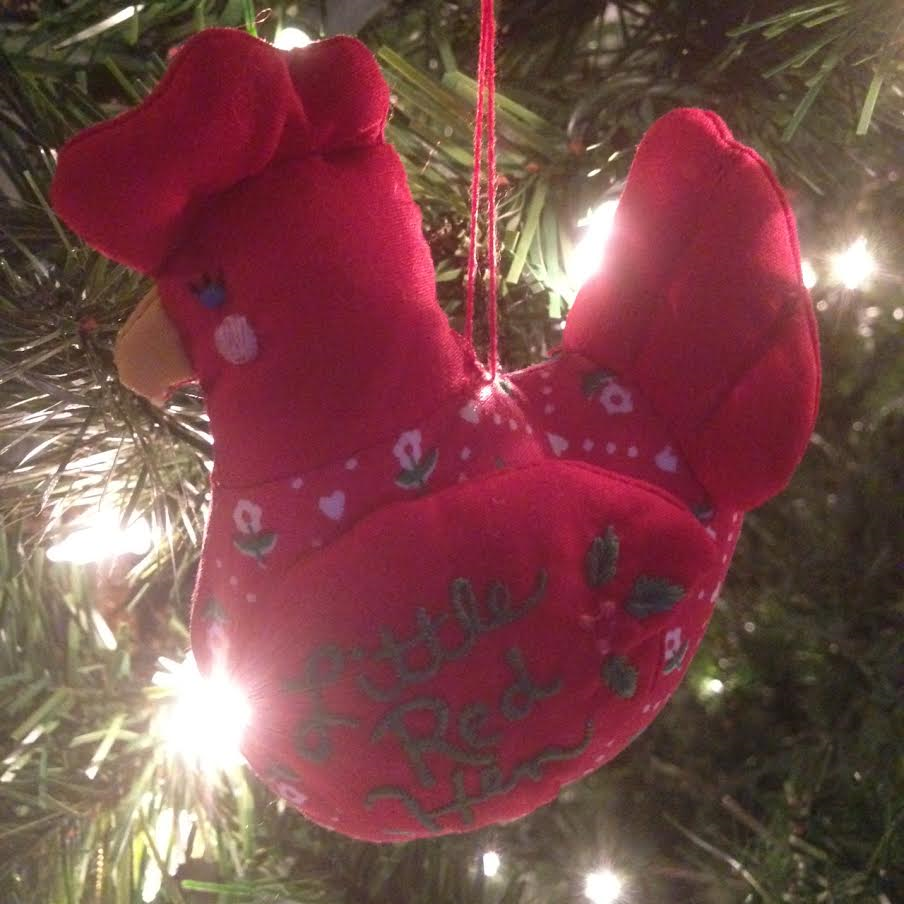 National new bathrobe day. (I'll spare the picture because I look ravaged in it after my little night float stint in ICU).
Great, all good ideas. The autonomy to celebrate is one of the reasons I chose to move to New Orleans. This place reminds its residents that anyone can decide today is a holiday. Each and every moment is toastable. You can have a parade on a Tuesday in your own honor, should you have the gusto, the friends, the beads the band and the umbrellas. And the day off—which, in fact, I do. Happy brownie day. #onedayoffaweeksucks.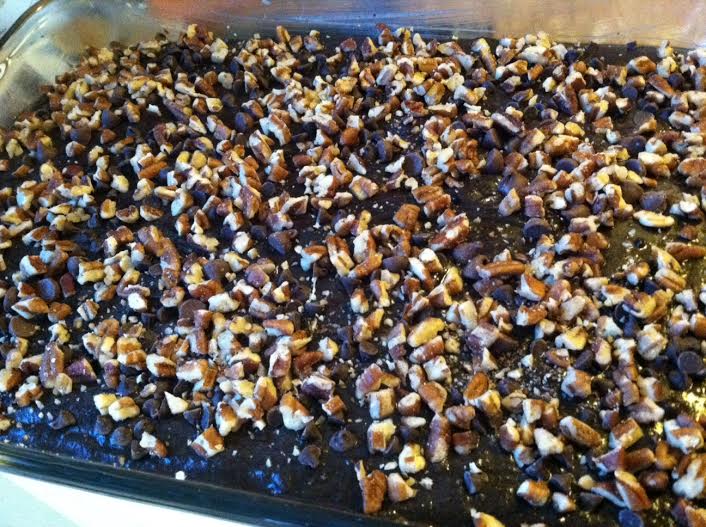 Fudge Nut Cake (worst name ever, teehee)
Adapted from Penzeys Spices
3 sticks (1 1/2 Cups) butter, melted and cooled
2 1/2 Cups sugar
1 TB. vanilla
6 large eggs
1 TB. instant coffee crystals or espresso powder (I use Starbucks kind)
1 1/2 Cups all-purpose flour
1 Cup cocoa powder
1 tsp. baking powder
1 tsp. cinnamon
1 Cup semisweet chocolate chips
1 Cup chopped pecans or walnuts (when given the choice, I ALWAY choose pecans)
Preheat oven to 350°. Grease a 9×13 baking dish and set aside. In a large bowl, combine the melted butter, sugar and vanilla and mix well. Add the eggs one at a time, stirring or whisking after each addition. Stir in the coffee or espresso powder. In a separate bowl, sift together the flour, cocoa, baking powder and cinnamon. Stir into the wet ingredients until just combined. Stir in the chocolate chips. Spread the batter in the pan and sprinkle with nuts. Bake at 350° for 40-45 minutes or until the cake begins to pull away from the sides of the pan. Let cool completely before cutting or the cake will crumble apart.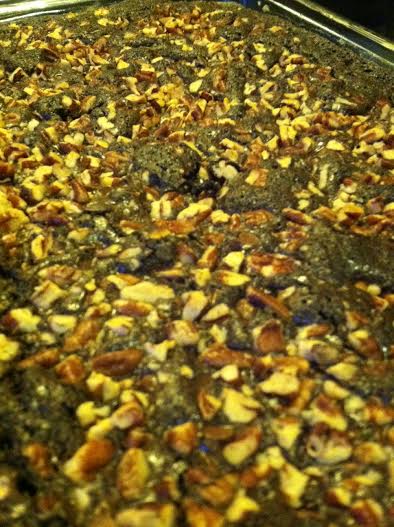 Haiku #339 December 5th
Is that a kidney
stone I hear forming? Only
drank coffee for days.
Haiku #340 Dec 6th
The rhythms of the
ICU are not rhythms
of normal Sundays.
Haiku #341 Dec 7th
Advent should not be
about more than the coming
of Christ, but it is.
Haiku #342 Dec 8th
There is nothing so
profound as a quiet, slow
morning. Clouds go by.