This was my first time poaching an egg. Turns out I love it this style. Especially on this barley, totally unexpected, and such a wintry hearty dish. KP and I have been having the best Advent season, despite my working unprecedented hours in the new hospital ICU. Before the craziness started at the beginning of the month, we built two towers of 24-chamber boxes (using wine cases, reinforced with cardboard and lots of tape.) Into each box, we tucked away a daily surprise.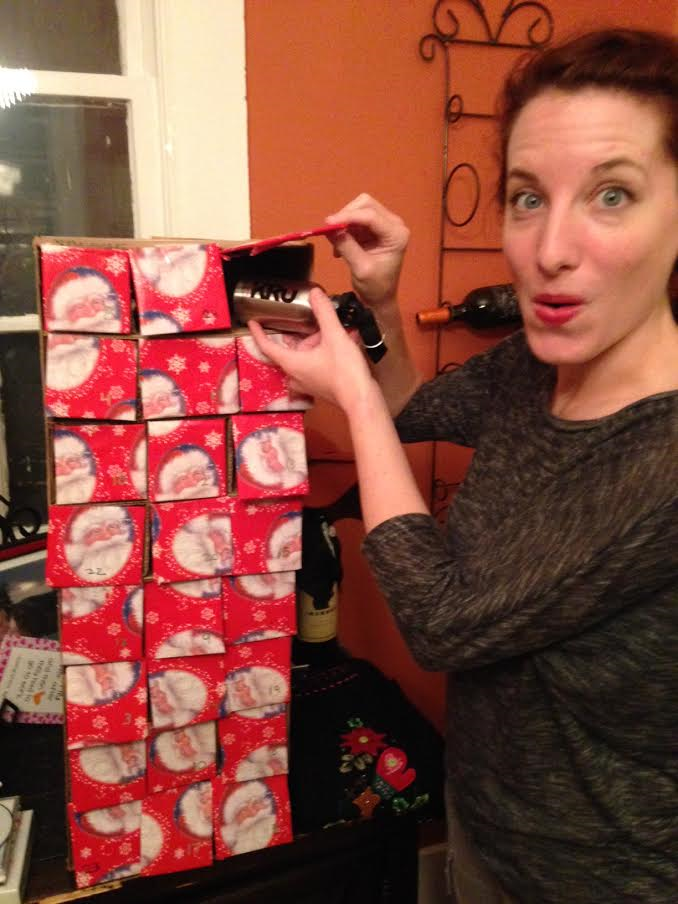 Like an advent calendar for kids with waxy chocolate, but for adults, it's like getting to open a stocking 24 times before Christmas Eve. Such fun!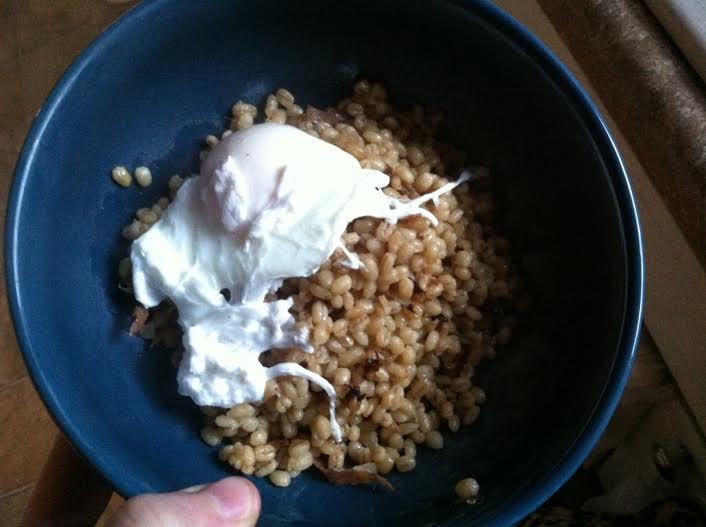 Pearled Barley Porridge with Prosciutto and Eggs
Adapted from Food and Wine
1 cup apple cider
3 cups low-sodium chicken broth
4 tablespoons unsalted butter
2 onions, thinly sliced
Kosher salt
2 ounces prosciutto, sliced thin and ripped into small pieces
2 cups pearled barley
2 tablespoons low-sodium soy sauce
4 large eggs, poached
Thinly sliced scallions, for serving
In a large saucepan, combine the cider, broth, and two cups of water, bring to a boil. The original recipe has you steep a kombu leaf (some kind of nasty seaweed thing) for 40 minutes, which of course I chose not to do. But I boiled the broth anyway, more because my chicken broth (homemade) seemed on the edge of stank.
Wipe out the saucepan and melt the butter in it. Add the onions, season with salt and cook over moderate heat, stirring occasionally, until golden, about 20 minutes. Add the prosciutto and cook for 3 minutes. Stir in the barley, soy sauce and cider broth and bring to a boil.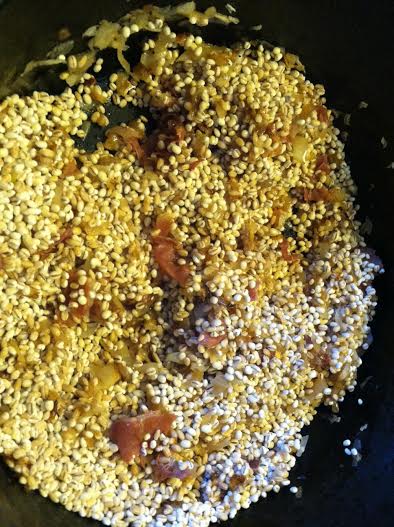 Cover and cook over low heat, stirring occasionally, until the barley is porridge-like, about one hour. Season with salt.
Spoon the porridge into bowls and top with the eggs. Garnish with scallions; serve. Seriously, improbable how good this was.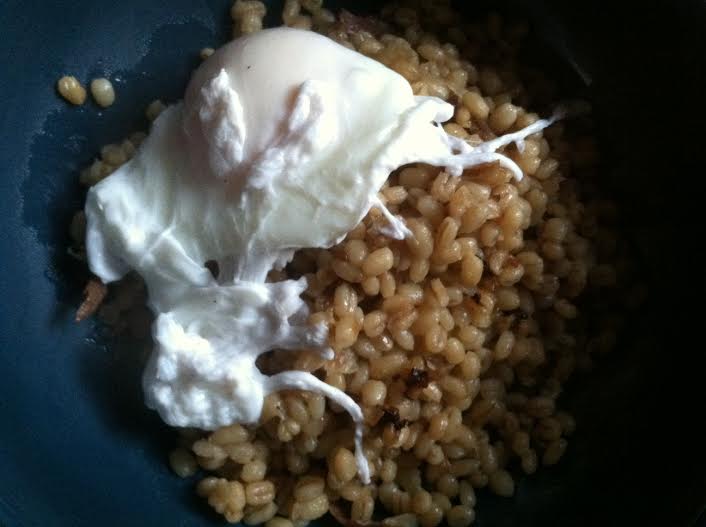 Haiku #343 December 9th
If my intern-ness
were a steaming pile of doo,
I fell on face first.
Haiku #344 December 10th
Too many requests
on my time and attention
All the nagging beeps.
Haiku #345 December 11th
Man and wife seated
at a white linen table
for a nice dinner.
Haiku #346 December 12th
For each other an
advent calendar, so we
feel the unfolding.
Haiku #347 December 13th
There is that kind of
love in these wards—in darkest
hallways, miracles.