Whilst assembling the mouth-watering queue of fancy chocolate recipes for 2016, and, alongwith, a cadre of fantastic bean to bar supporters and sponsors (thank you in advance!), I am also still making non-chocolate food. The following is a recipe that had me intrigued at its title, "Grandmothers Beyond Borders"—who knew there was such an enterprise? The organization is dedicated to Mary, a grandmother in Uganda who lost 14 of her children and grandchildren to genocide and the AIDS epidemic and who now raises 10 orphaned grandchildren as her own. This organization is primarily grandmother led (!!) and raises funds to support Ugandan matriarchs' healthcare costs and to support the general wellbeing of these women who have risen up to take on unimaginable work in their later years. I hope you will go to their website to support these strong women.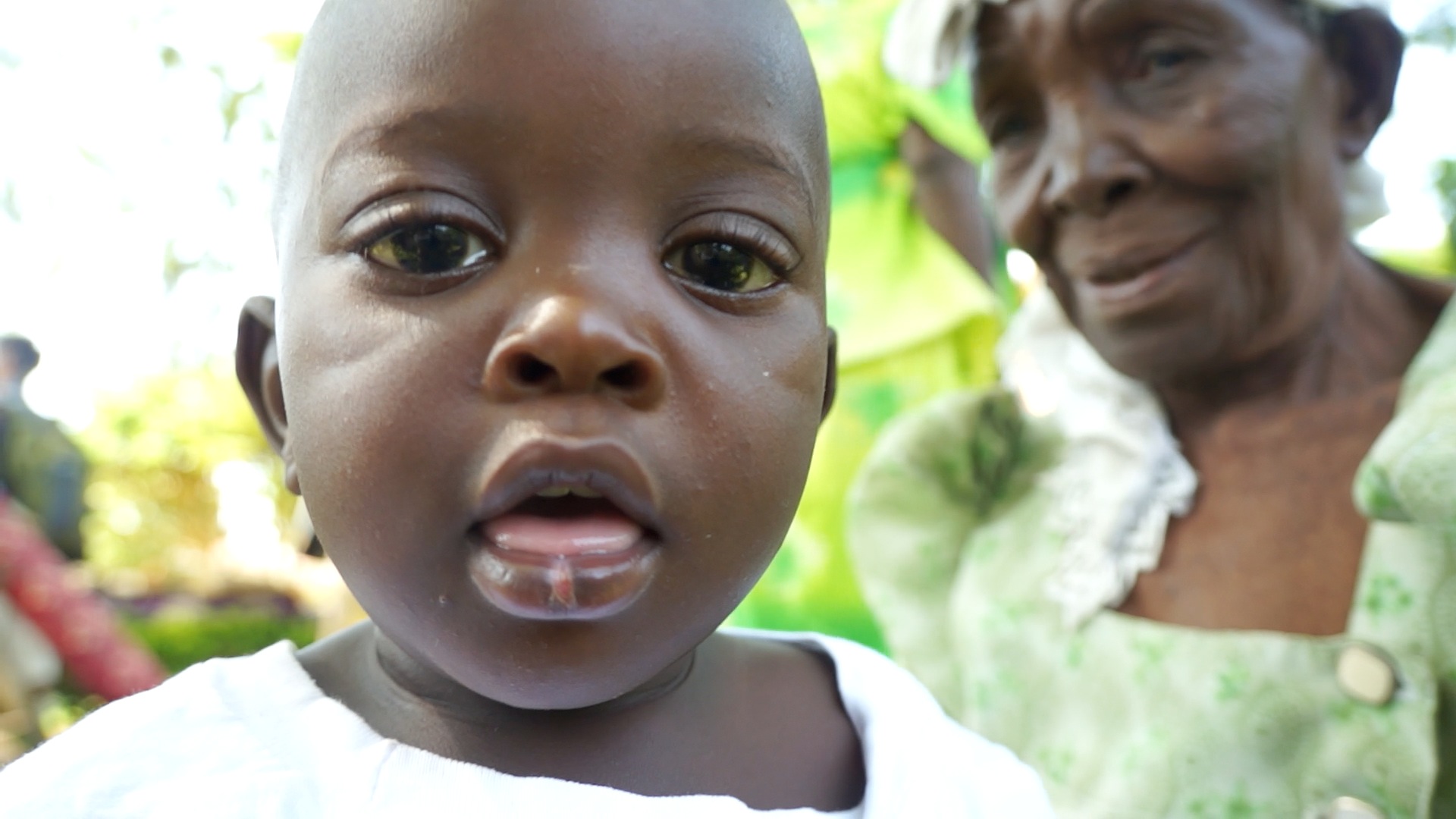 This is a recipe from the grandmothers themselves! It was featured in an article in Penzeys Spices catalogue. Incredible flavor. Reminiscent of chimichurri rice, but also has an Indian food zing. Make sure you caramelize those onions until they are well done (which is usually 30+ minutes). My photograph does not do justice to how appetizing this dish is, because…I was in a hurry to eat it.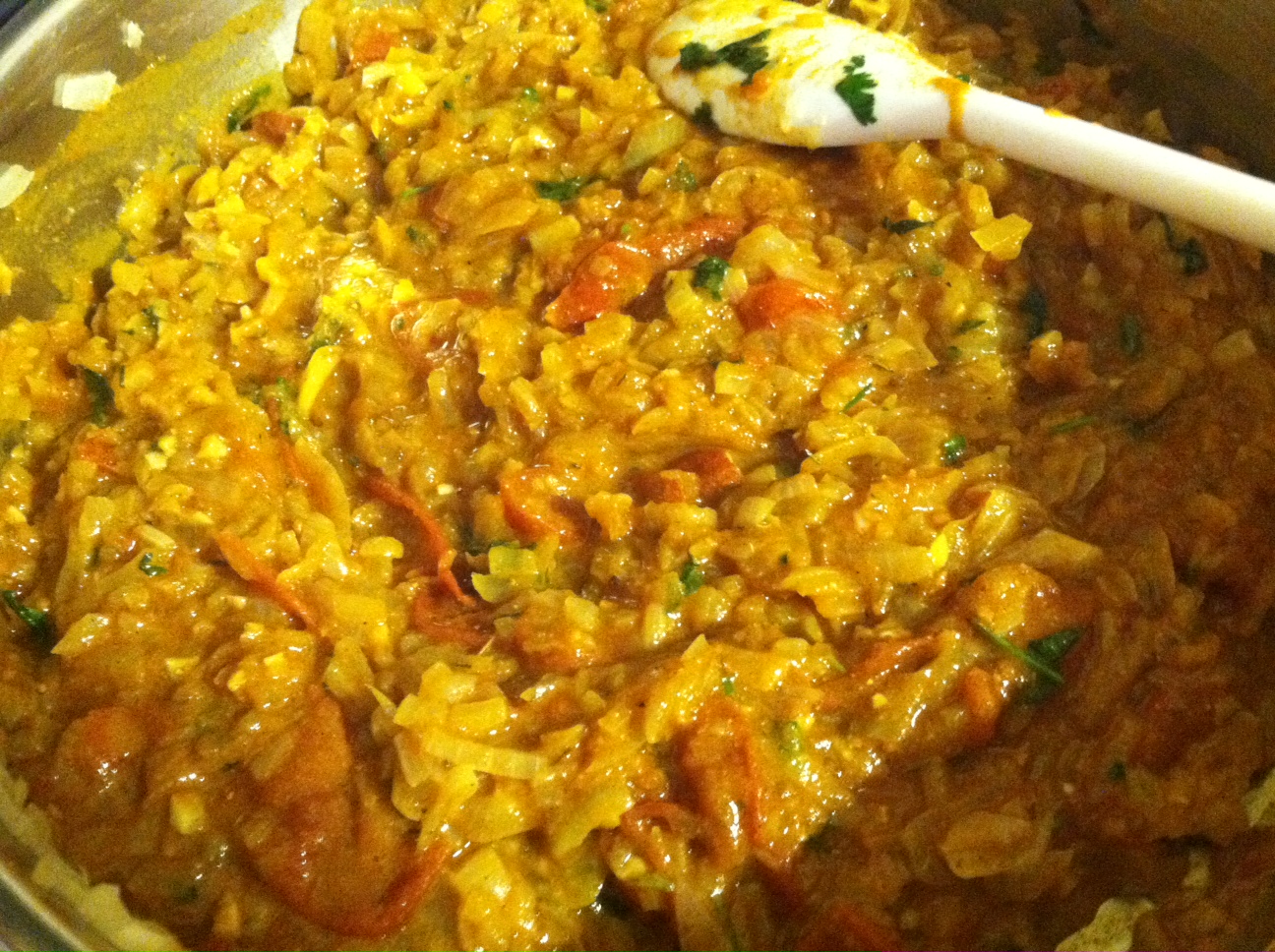 Ugandan Chicken Curry
Adapted from Penzey's "Grandmothers Beyond Borders Taste of Uganda" recipe
2 lbs. boneless, skinless chicken breasts, cut into bite-sized pieces
1 lemon, cut in pieces
1-2 tsp. salt
2 TB. minced fresh ginger
2 TB. olive or vegetable oil
3 medium yellow onions, finely chopped
1-2 garlic cloves, minced or pressed
2 TB. chopped fresh cilantro
1 tsp. cornstarch
1 Cup water
1 8-oz. can tomato sauce
1 blade fresh lemon grass, gently crushed so it stays in one piece or 1/2 tsp. LEMON GRASS
3 TB. coconut butter or 1 TB. coconut oil (coconut butter is denser and less fatty and sometimes hard to find; it would be by the almond and sunflower butter)
1 large carrot, diced
1/2 Cup green peas (fresh or frozen)
Spice Mix:
1/2 tsp. THYME
1 TB. SWEET CURRY POWDER
1 tsp. TURMERIC
1/2 tsp. GARAM MASALA
1/2 tsp. GROUND CUMIN
1/2 tsp. GROUND BLACK PEPPER
1/2 tsp. GROUND WHITE PEPPER
1/2 tsp. salt
1/2 tsp. CAYENNE PEPPER
Rub the chicken with the lemon pieces. Place the chicken in a large bowl and sprinkle with salt and ginger. Cover and place in the refrigerator for 15-20 minutes. In a small bowl, combine all of the ingredients for the Spice Mix. Stir to combine and set aside.
Preheat oven to 300°. Heat the oil in a skillet over medium-high heat. Add the onions and cook until slightly brown and transparent. Reduce the heat to low and add the garlic and cilantro. Mix the cornstarch with the water and tomato sauce. Add to the skillet along with the Spice Mix. Let simmer for 20 minutes over medium-low heat. Place the chicken in a casserole dish. Add the coconut butter/oil, lemon grass, carrots and peas. Pour the curry sauce over the chicken. Bake at 300° for 30 minutes. Reduce the heat to 250° for another 45 minutes or until the chicken is cooked through and very tender. Serve with boiled potatoes or basmati rice.