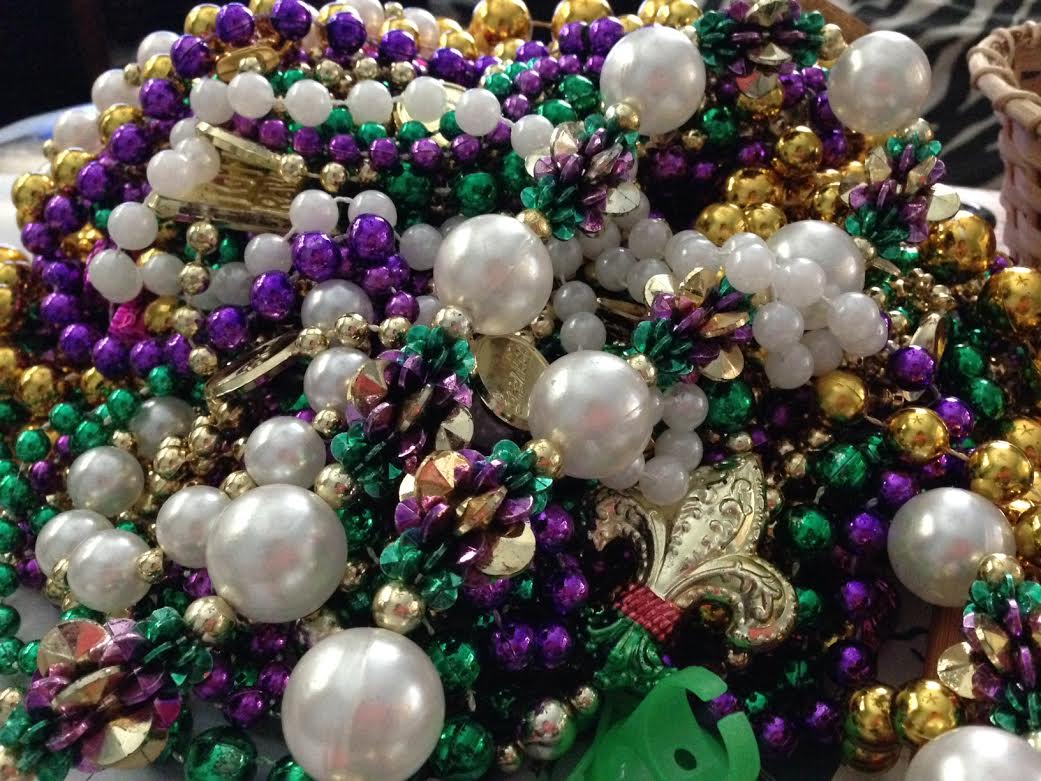 Happy Mardi Gras! A time when an entire city wanders amongst themselves seeming to hum "What a Wonderful World" in raucous harmony. We are so delighted to be back in New Orleans to enjoy firsthand the magical experience. Because we are Midcity-ites, we had a huge party to celebrate the 50th Anniversary of Endymion. So many beads, so many beads. Keeping with my chocolate commitment, I busted out these bite-size treasures. Party-stopping-finger-licking good.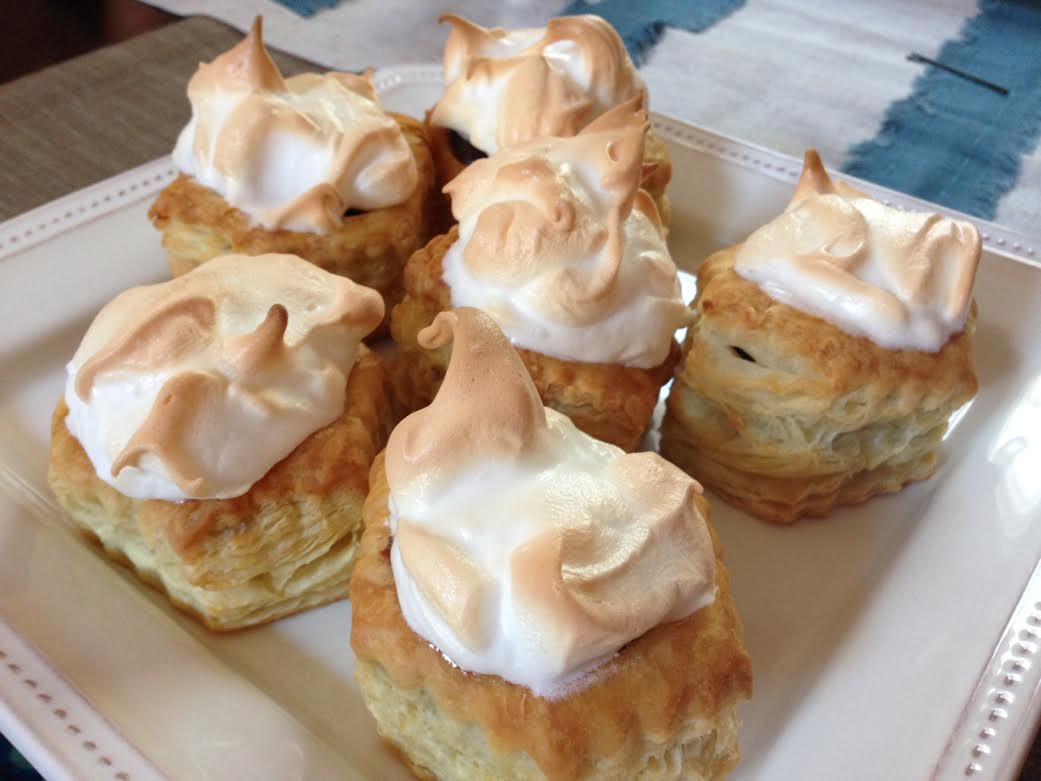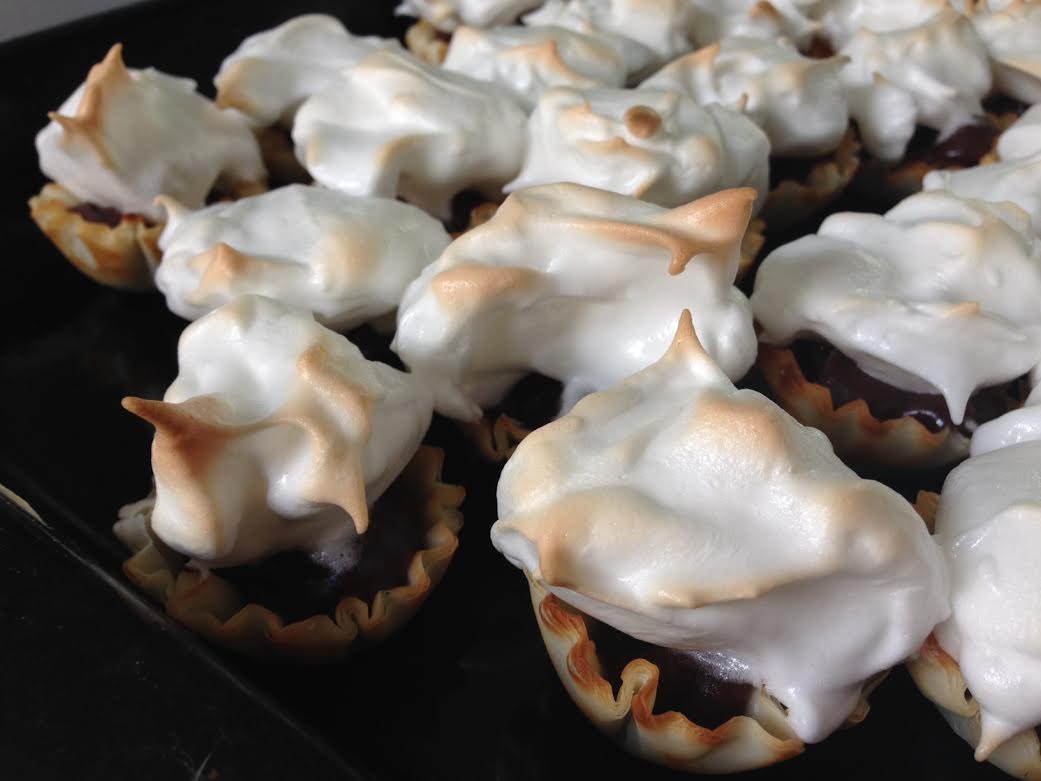 I found the recipe in an advertisement for the Louisiana Egg Commission (worst website I've ever seen), falsely claiming this dish takes "ten minutes" to prepare. Oh contraire—try 45 min to an hour. But the chocolate was creamy and the meringue so attractive. My chickens caught their first beads at Endymion and were seen fighting over them in the backyard. They are the sponsors of this post, thanks ladies for getting back into the spring swing of things there in the coop. Even Betty is laying her green eggs again. Thanks for mooning the camera, Bet. The groundhogs here in New Orleans never, never see their shadow. Spring is here, y'all.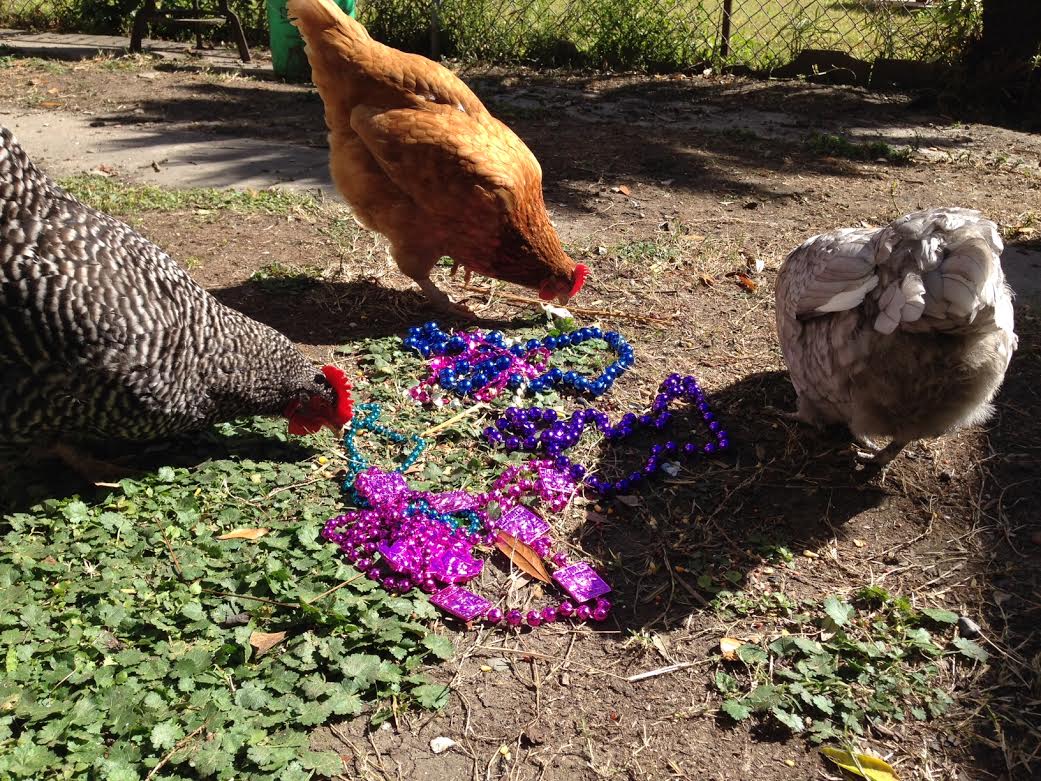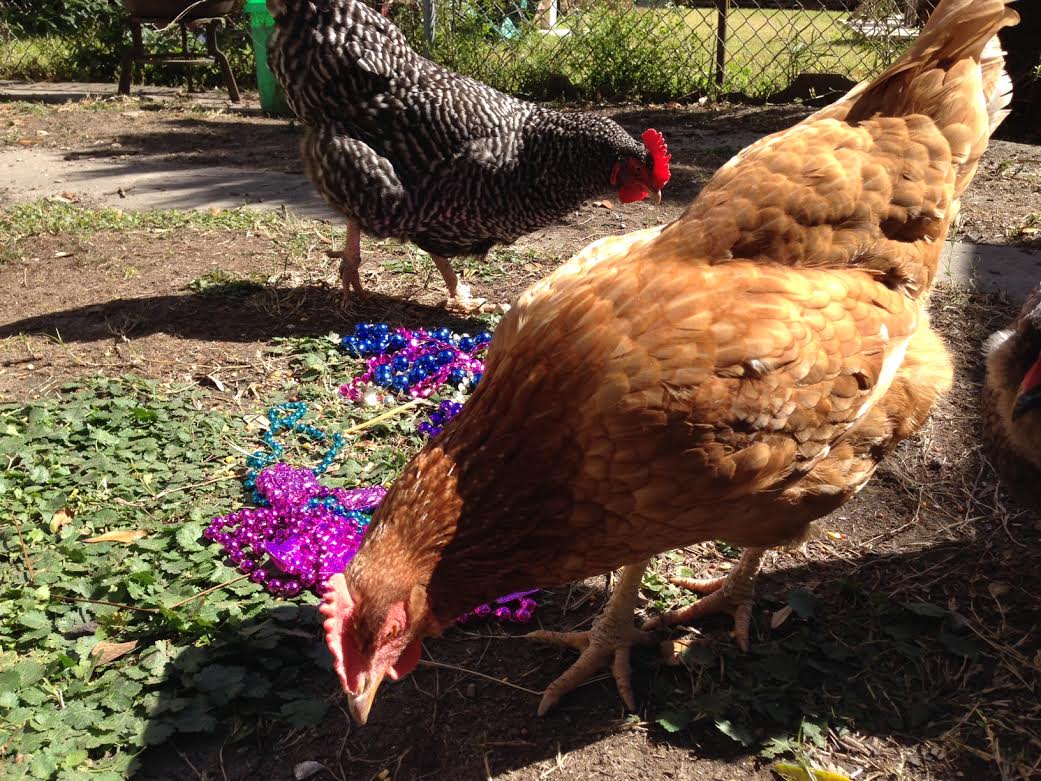 Mini Chocolate Cream Meringue Tarts
Adapted from the Louisiana Department of Agriculture and Forestry "Louisiana Egg Commission"
1 ¼ cups granulated sugar, divided
¼ cup unsweetened cocoa
¼ cup cornstarch
1/8 tsp salt
2 cups nonfat milk
3 large eggs, separated
1 tsp vanilla
¼ tsp cream of tartar
45 mini phyllo shells (or 18-20 puff pastry shells)
Preheat oven to 350. Combine one cup of sugar, the cocoa, cornstarch and salt in medium saucepan. Whisk in combined milk and egg yolks. Cook over medium-low heat until mixture thickens and darkens, whisking constantly. Boil for one minute. Remove from heat and stir in the vanilla. Meanwhile, bake phyllo shells for 3 minutes or until slightly crisp. Cool on wire rack.
Fill each shell with about 1 tbsp chocolate filling.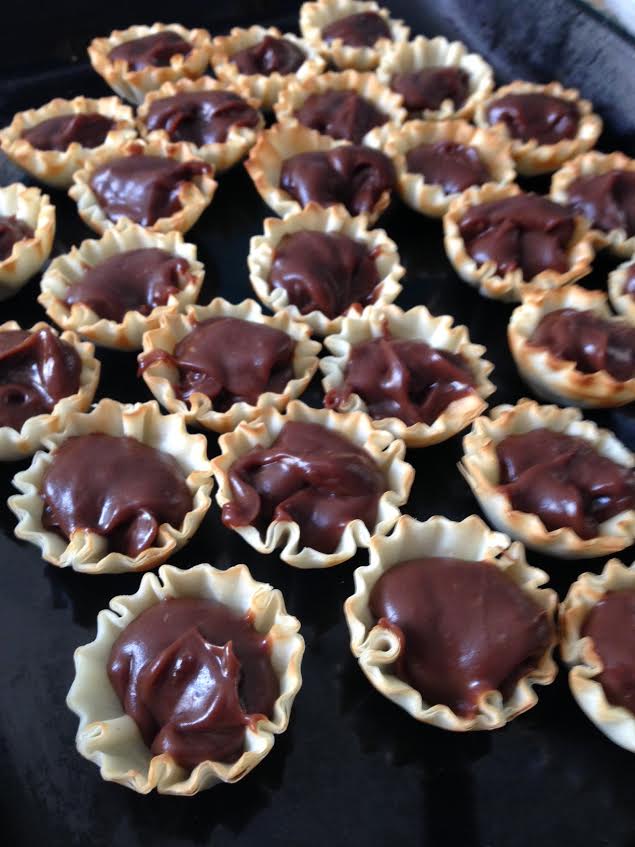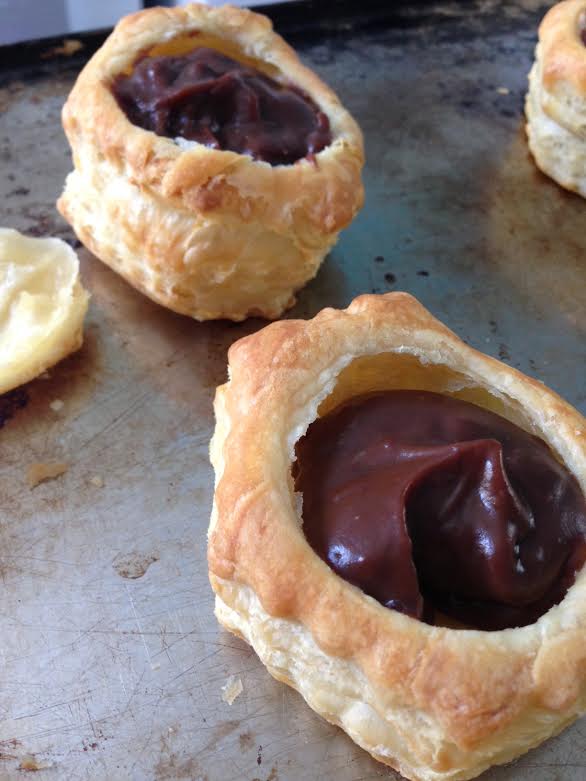 Beat the egg whites in a mixer on high speed until foamy. Stir in cream of tartar. Gradually add remaining ¼ cup of the sugar, and beat until stiff peaks form. Spread meringue over the top of each tart, making sure to seal the edges.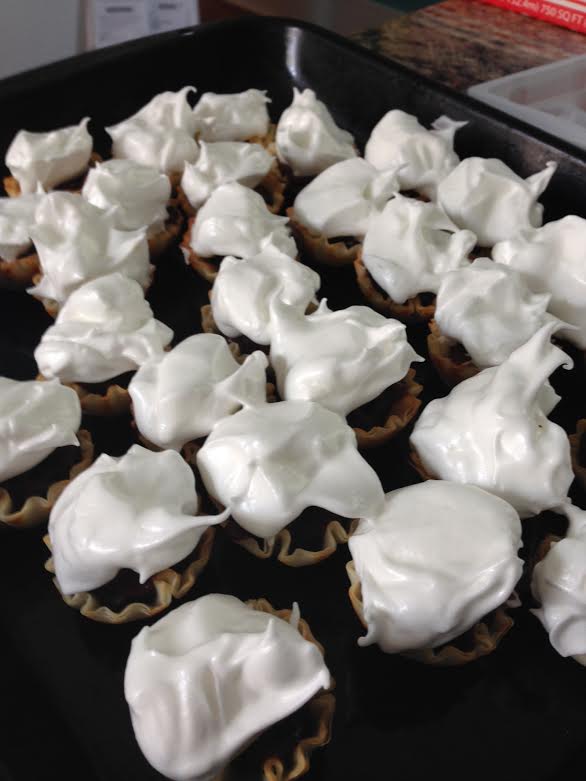 Bake tarts on baking sheets 5 to 7 minutes or until lightly browned. Serve warm or refrigerate.
I had featured these tarts on the porch buffet for our Endymion festivities.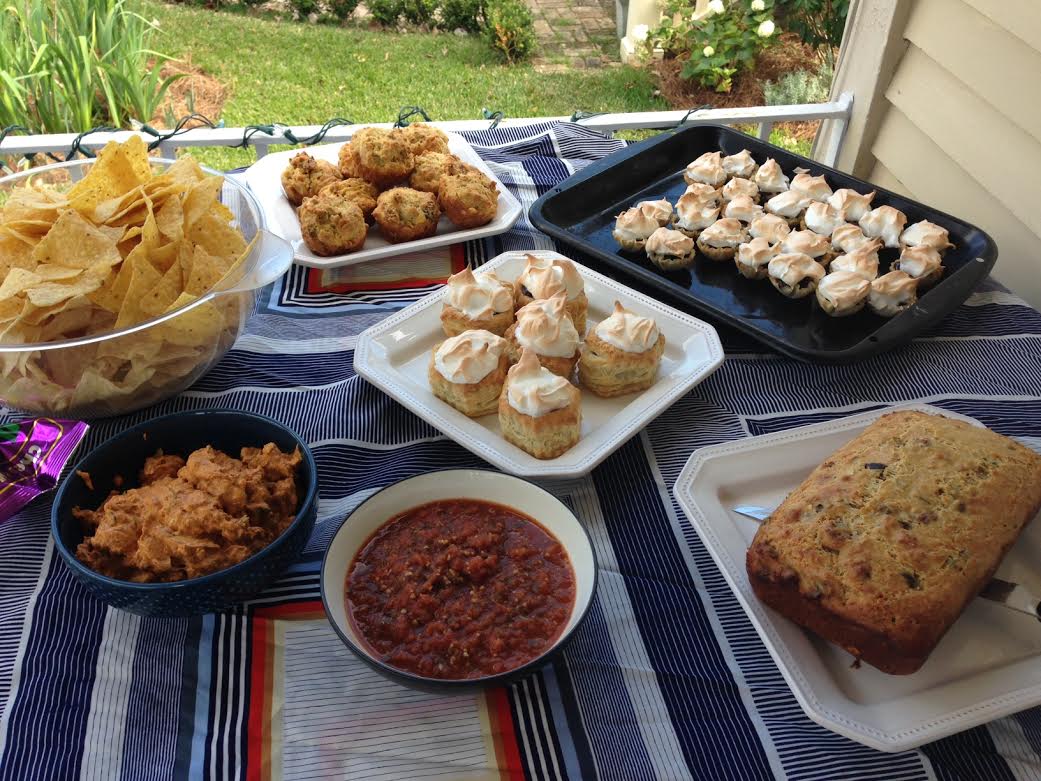 Also have on proud display the shoe I caught at the Muses parade. Record year.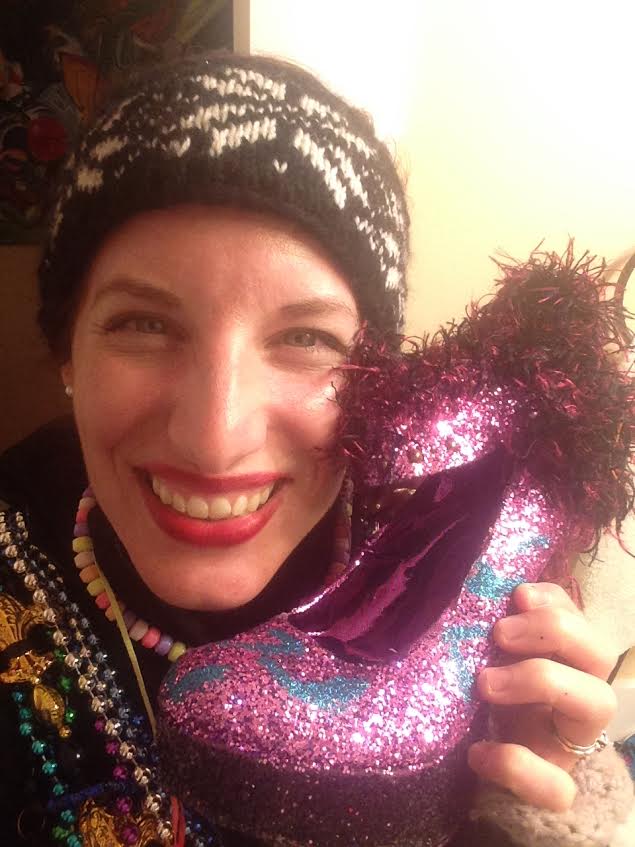 Stay tuned for KP's epic banana with a bead hulu skirt costume, rolling in Mondo Kayo tomorrow. #ThanksMomforteachingmehowtosew.