If I have learned anything in my short and arguably insubstantial life, it is this: Feed others when you are hungry. And so, more cookies for general surgery residents after another 16 hour day amongst ORs. I'm starting to wonder if my curious and near-maniacal love of surgery once was, in fact, unprecedented levels of adrenaline conflated with the extreme pleasure and catharsis one has when one is released from the bonds of a duty one fears, hours and hours of duty and fear. Day after day, this systole and diastole, but oh, what a diastole. I sang from the top of my lungs the whole drive home tonight, was near tears with gratitude while stirring this cookie batter—which begs the question, what precedes such relief? Surely not love?
Another lesson I've picked up along the way: There are two primary emotions that drive human behavior–fear and love. Machiavelli, and myriad others, would prefer to appeal to fear because it is easier to control. I prefer the latter. Though it is wild, there is deep fulfillment in feeding others.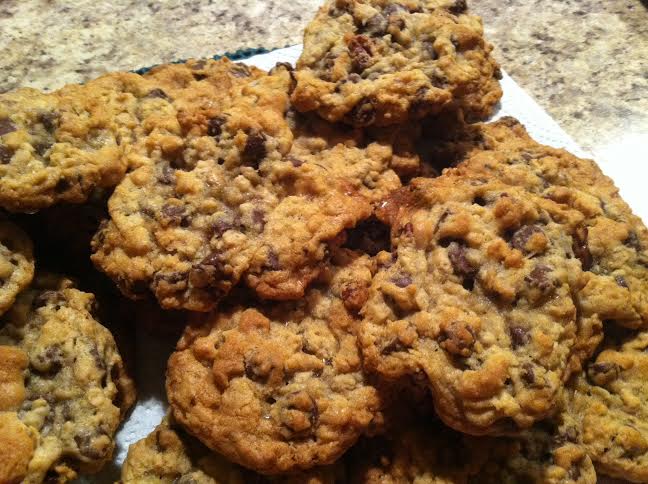 Oatmeal Toffee Cookies
Adapted from Penzeys Spices
1/2 Cup butter
1/2 Cup sugar
1/2 Cup packed brown sugar
1 egg
1 TB. water
1 tsp. vanilla
1 Cup flour
1 Cup quick-cooking oats
1 tsp. baking soda
1/2 tsp. salt
2 Cups semi-sweet chocolate chips
1/2 Cup dried cranberries
1/2 Cup chopped walnuts or pecans and/or cranberries (whatever you are in the mood for)
1/2 Cup toffee bits
Preheat oven to 375°. Cream together the butter and sugars. Add the egg, water and vanilla and mix well. Gradually add the flour, oats, baking soda and salt. Mix well. Fold in the chocolate chips, cranberries, nuts and toffee. Drop by the tablespoon on lightly greased cookie sheets. Bake at 375° for 8-10 minutes or until lightly browned around the edges. Remove from oven and let cool for 5 minutes. Transfer to wire racks to finish cooling.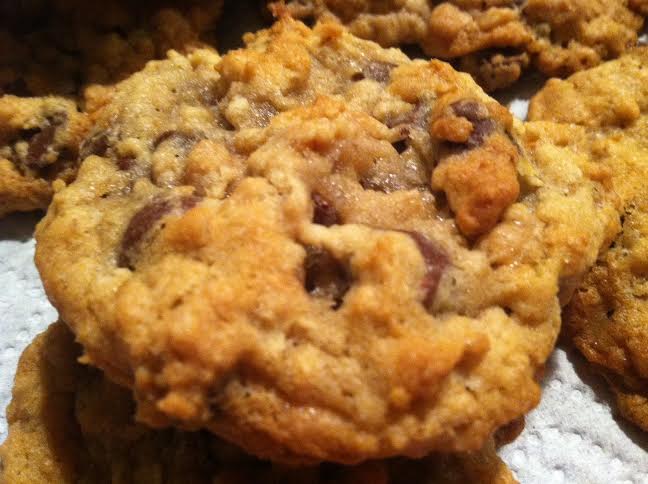 Haven't missed a day yet with the haiku resolution:
Haiku #11
I love a man who
Runs alongside me for miles
with candles as hands.
Haiku #12
Lipoma is the
Tumor I would want to be:
A plump false alarm.
Haiku #13
This house suddenly
Becomes so full of strange sounds
When you are not here.