I have been tickling my dendrites with jazz, coating my tongue in dark chocolate, and then the word dumpling happened, and I felt Minnesota leak under the windowpanes like a draft. Dump-ling. It sounds like what it dares to do to me. But, oh. With Thai glaze—not so dumpy. I'm headed to a warm place, even with this Minnesota state of mind.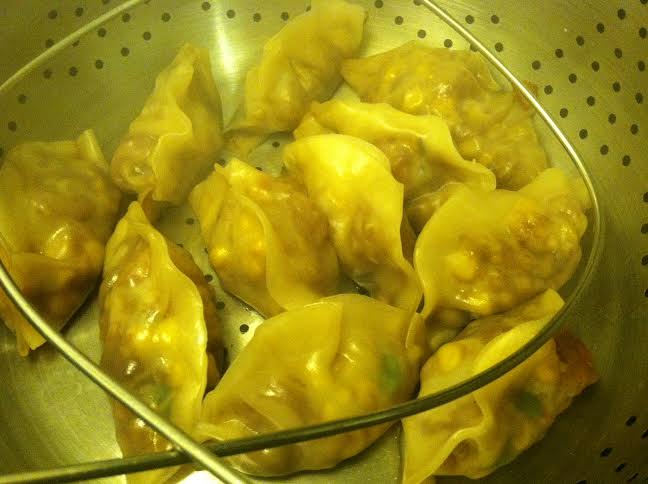 Thai-Glazed Corn Shrimp Dumplings
Adapted from Food and Wine
2-3 ears of corn, shucked, kernels cut off the cob
1/2 pound shelled and deveined shrimp, chopped
2 scallions, minced
2 teaspoons minced garlic
2 teaspoons minced peeled fresh ginger
½ cup unsweeted coconut milk
¼ cup soy sauce
2 TB light brown sugar
1 TB fish sauce
1 TB lime juice
Kosher salt
20 small, round gyoza wrappers (pot sticker papers I used)
Soy sauce, for dipping
In a saute pan, cook down coconut milk, soy sauce, brown sugar, fish sauce, and lime juice with the garlic, ginger and corn until thickened. Add shrimp and scallions and season with salt. Brush the edges of the wrappers with water and spoon 1 tablespoon of the filling in the center of each. I know, these pictures are kind of nasty. But trust me, these the goods.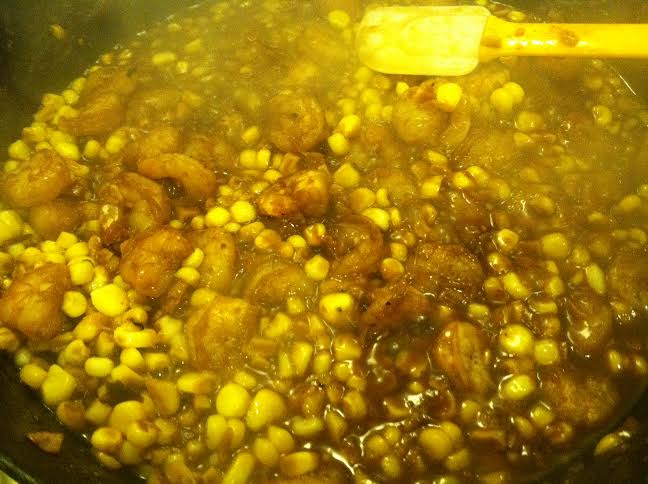 Fold one side of the wrapper over to form a half moon, pressing the edges together to seal. In a steamer basket, steam the dumplings over simmering water until cooked through, 3 to 4 minutes. Serve with soy sauce. YUM!
Haikus!!
Haiku #58 (Feb 27)
Choiceless awareness
Is watching your thoughts as though
'Twere children playing.
Haiku #59 (Feb 28)
Birthday hatted friends
Are waiting for you inside.
Surprise needs no knock.
Haiku #60 (Mar 1)
The burnt skin on the
Right hand has been subsumed by
Cells with better plans.
Haiku #61 (Mar 2)
Today celebrate
With me the bright day the one
Who bore me was borne.
Haiku #62 (Mar 3)
Conviction is a
Closed loop obstruction of heart
Open that chest, stat.
Haiku #63 (Mar 4)
Bedraggled season.
Winter: for the soul, like new
Yogurt for the bowel.
 Haiku #64 (Mar 5)
Your prayer with a stroke
Is the tide pool beyond dead
Brain, a Penumbra.