Tis a chilly spring evening, perfect for a spicy soup. Like a stubborn sinus rhythm, I am marching out the last of my medical school days in the ECG reading room, with the PVC of my family arriving this evening to jump start the festivities! Got the house clean, got a new pair of glasses that perfectly illustrate my vision for the future (RED ALERT), and we might (just might) get lucky enough to have a band play at our Pig Roast on Sunday afternoon—a distinguished Rochester musician with a dixieland brass band who, he tells me, went to the first ever Jazz Fest. The stars are aligning.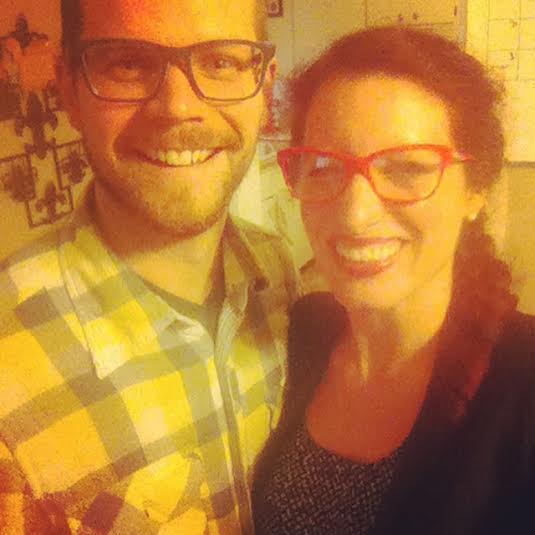 Thai Pumpkin Soup
1 tablespoon olive oil
1 tablespoon butter
1 clove garlic, chopped
4 shallots, chopped
Sprinkle of red pepper flakes
2 small fresh red chili peppers or jalapenos, chopped
1 tablespoon chopped lemon grass
2 1/8 cups veggie stock
4 cups peeled and diced pumpkin
1 1/2 cups unsweetened coconut milk
In a medium saucepan, heat oil and butter over low heat. Cook garlic, shallots, chilies, and lemongrass in oil until fragrant (be careful not to burn the garlic). Stir in chicken stock, coconut milk, and pumpkin; bring to a boil. Cook until pumpkin softens.
In a blender, blend the soup in batches to a smooth or slightly chunky consistency, whatever you prefer. Serve with basil leaves.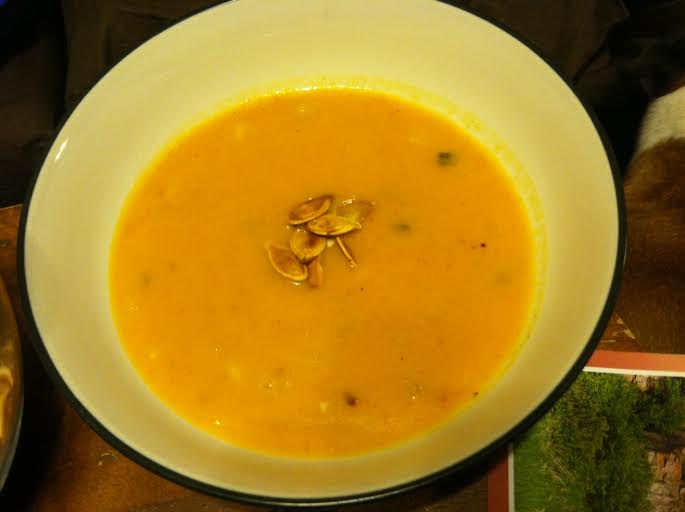 Haiku #133 (May 13)
Virginia Woolf says
don't write in the red light of
anger. Red glasses?