I am not ready to move. But it is easier now that Fuchsia and Lime is now no longer fuchsia nor lime, but a godawful Starbucks brown. HUGE THANKS to KP's buddies Jake, Tim, and Derek who gave their whole days up to paint with us. we never would have done it without them. And at the end of it all, the house no longer feels like a place I want to live anymore.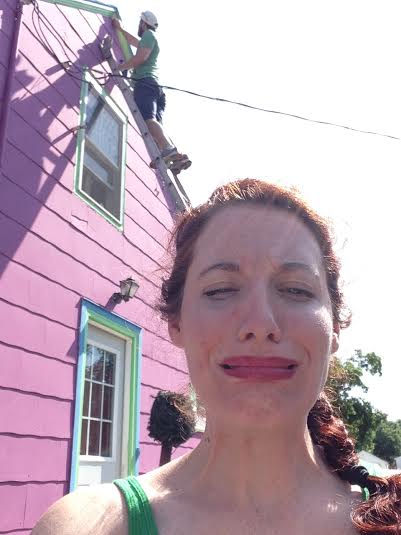 Last night with friends I had the eerie sensation that I was in the last act of a play on the closing night of the season.  We are all saying our lines for the last time. Tonight we'll go change costumes and go to sleep, and when the curtain comes up, the set will have been broken down and it will be quiet in the strange way that change, or the realization of change, is quiet.
There is always the temptation to jump over this quiet space and talk loudly about how great things will be in the future and how much we have to look forward to, and how we will visit and they will visit and there will be Jazz Fest and Mardi Gras and French Quarter festivals. But no, today, it is quiet. And I am sad. And that is okay, sweet, even. Cut to the comic relief. Love Hurts. And what better for the silence of heartbreak than the loud comforting crunch of corn nuts. You can make them yourself!
Somewhere in the recesses of my mind the question has been floating: What are corn nuts, exactly? Well I think I just figured out how to make them. Great car food.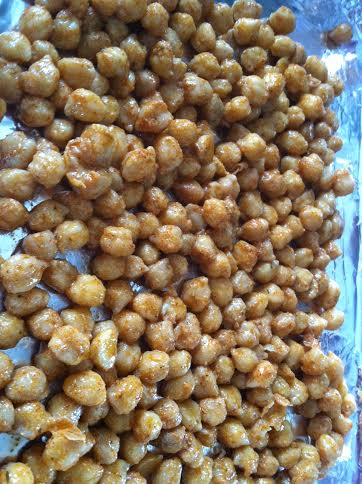 Spiced Garbanzo Beans
Adapted from Penzeys
1 15-oz. can garbanzo beans, drained and rinsed
2 TB. Olive or walnut oil
1 ½ tsp Cajun spice (I use Penzeys) but another nice combo is coriander with a little cayenne
1/4 tsp. salt
1 TB. flour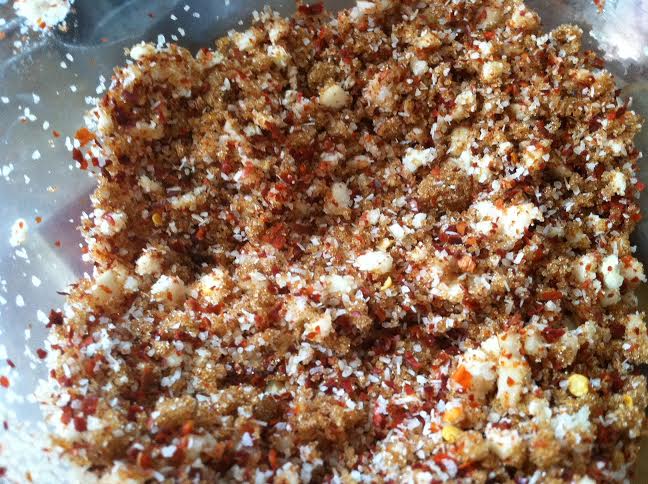 Preheat oven to 425°. In a medium bowl, combine the beans, oil, spices, salt and flour. Spread on a rimmed baking sheet and roast at 425° for 30 minutes or until crisp. If they start to pop, they're done!
What about Budapest? Next post, I promise. Meanwhile, the haikus:
Haiku #147 May 27th
The Grand Budapest
Hotel sits on an island
the Danube's hot springs.
Haiku #148 May 28th
The seven year itch
is myth: at seven's end waits
bottles of hot sauce.
Haiku #149 May 29th
The sky is full of
me lately—more hours among
clouds than with flowers.
Haiku #150 May 30th
Initiation
Safari lodge in the swamp
Louisiana.