Residency started today. I almost took a selfie of standing in the house in my white coat to match all the "first day of school" pictures Mom took of me and Dave over the years, but then I was like, you're thirty, this is a job, and you need to get there early in case the computer/moped/ID badge/stethoscope doesn't work. Which, was 3/4s accurate. My stethoscope worked, thank God. What a thrill to make a decision, write my own orders, and not have to sheepishly ask anyone else if they think it's a good idea. Don't get me wrong, my independent decisions at this point are about managing fluid, electrolytes, and PPDs for nursing home placement. Not whether or not someone gets tPa for their acute stroke. Slowly, slowly. I love it, just love it. And as much as I thought white coats were a nasty public health nightmare dishrag that I would wipe the hospital with, while wearing—it is nice to be smiled at in the hallways and waiting rooms and have people say "Good morning, doc."
A shrimp of a doc, here on day one, but a doc. Next year I can say, I'm not a shrimp, I am a king prawn, okay? (Muppet inside joke)I made a salad with orange glazed shrimp last night to give me an extra healthy head start on the year. But then I realized that the glaze is basically orange maple syrup. Ooooh soooo good.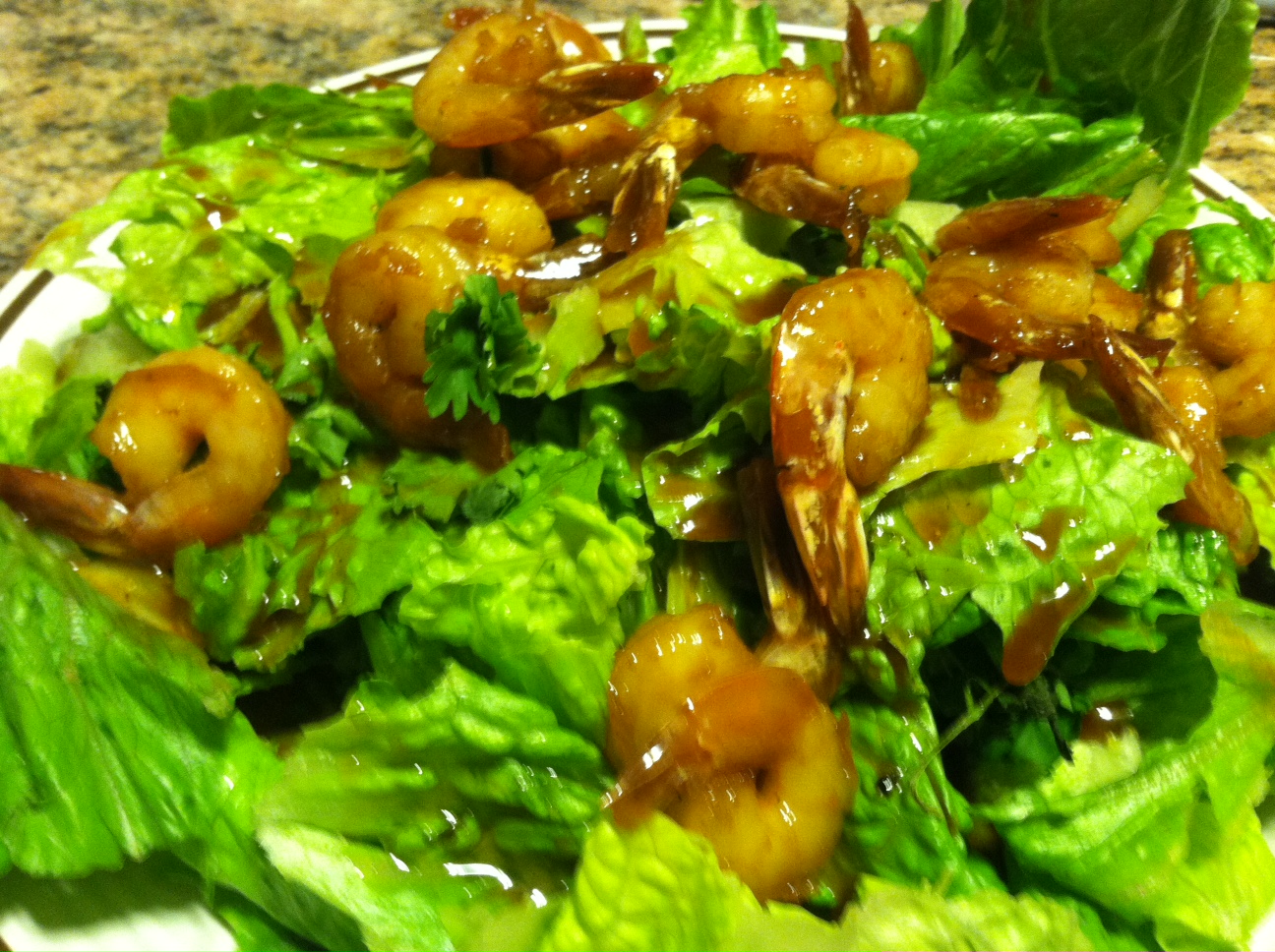 Orange-Glazed Shrimp Salad
Adapted from Food and Wine
1 1/2 cups fresh orange juice
3 tablespoons light brown sugar
2 tablespoons soy sauce
2 tablespoons finely grated orange zest
1/4 cup extra-virgin olive oil
2 pounds large shrimp, shelled and deveined
Kosher salt
Freshly ground pepper
Chopped parsley, for garnish
Steamed rice, for serving
As much washed and shredded romaine lettuce as you like
In a saucepan, bring the orange juice, sugar and soy sauce to a boil. Simmer over moderately high heat until reduced to 1/2 cup, about 20 minutes. Stir in the zest.
In a large skillet, heat 2 tablespoons of the oil. Season the shrimp with salt and pepper. Cook half of the shrimp over moderate heat, turning once, until white throughout, 3 to 4 minutes.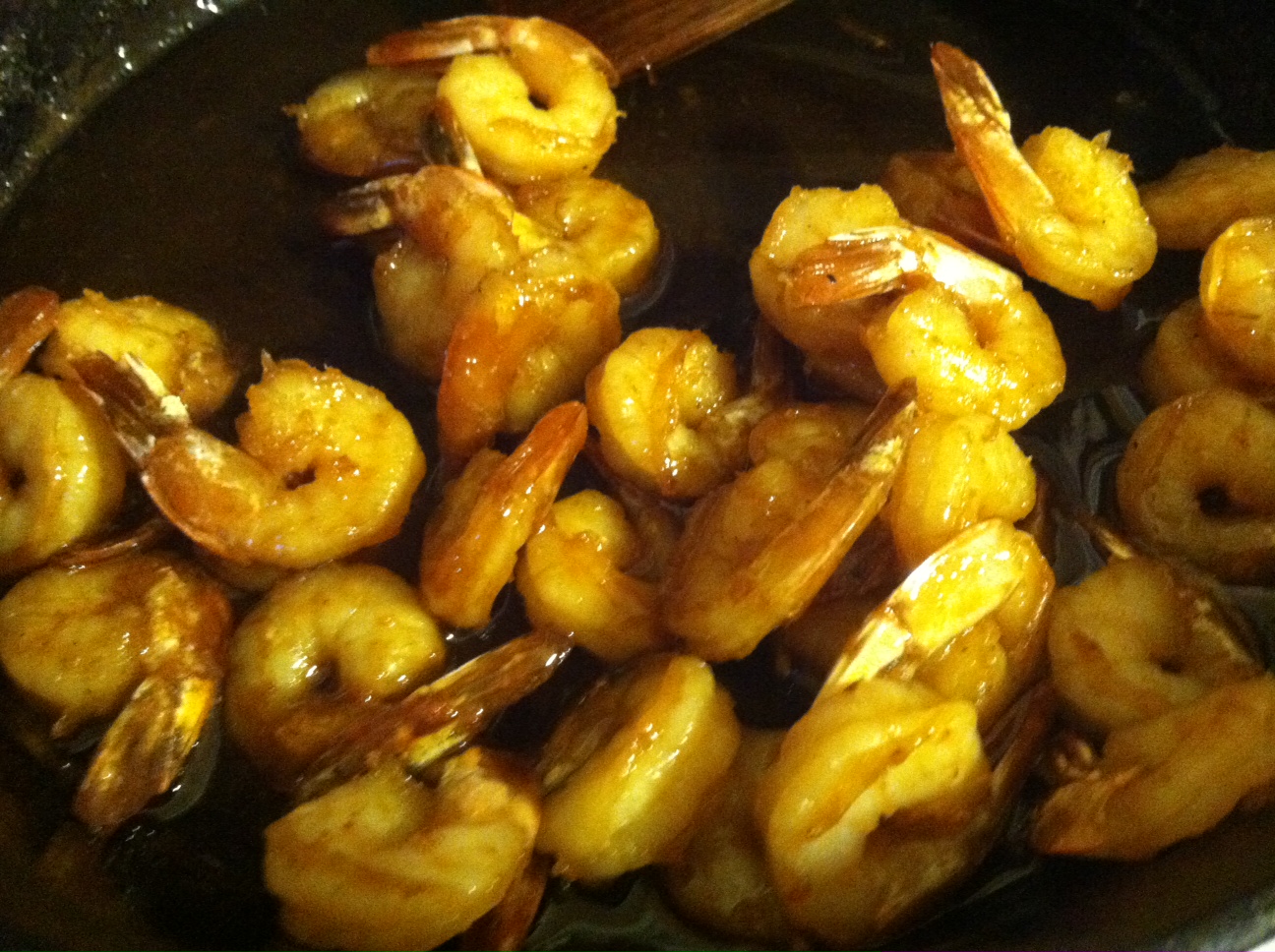 Transfer the shrimp to a plate. Repeat with the remaining olive oil and shrimp. Return all of the shrimp to the skillet, add the orange glaze, season with salt and pepper and toss to coat. Transfer the shrimp to a platter upon which you have laid lots of yummy green lettuce. Drizzle the leaves with extra glaze. Enjoy.
Izzy tried to help me read my neurology notes (I'm on stroke service) tonight, but she thought it would be more instructive if she modeled coma primitive reflex posturing.
Haiku #180 June 29th
To disrobe is to
wonder if a molting snake
has worn my outfit.
Haiku #181 June 30th
Murder capitol,
home ever a block away
from manmade landmines.
Haiku #182 July 1st
On the worst day to
Be hospitalized, I blushed
into doctorhood.