In the style of Sesame Street, for lit geeks like myself, this Monday is brought to you by: Eudora Welty and two full French Press carafes of coffee.
"For her life, any life, she had to believe, was nothing but the continuity of its love."
― Eudora Welty, The Optimist's Daughter
I could not imagine reading anything more important in the present moment than this novel, The Optimist's Daughter, which won for Eudora Welty, deservingly, the Pulitzer Prize for Fiction in 1973. It is a delicious read, each line on every page a gem of a stratagem.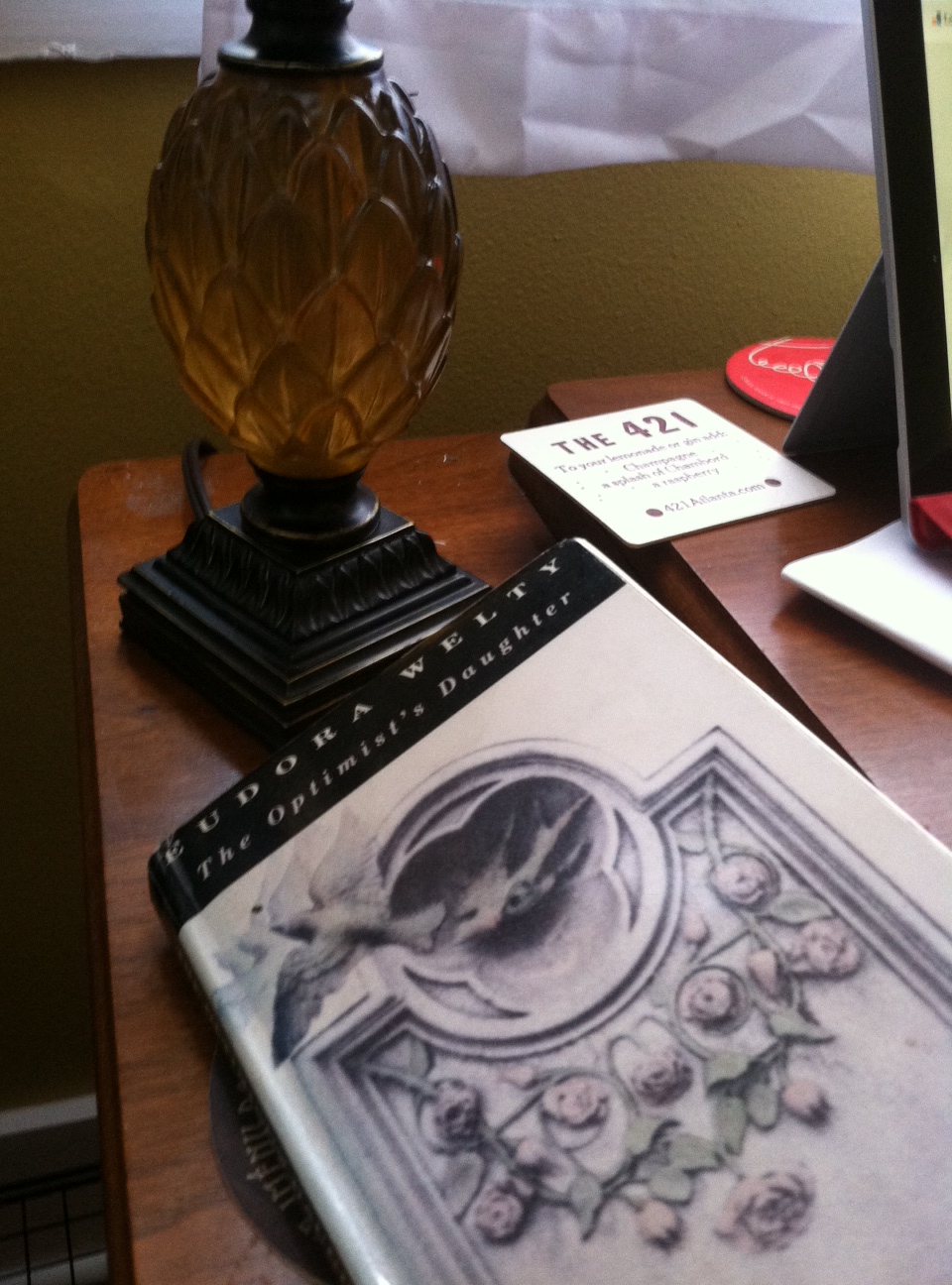 "And perhaps it didn't matter to them, not always, what they read aloud; it was the breath of life flowing between them, and the words of the moment riding on it that held them in delight. Between some two people every word is beautiful, or might as well be beautiful."
It will be among the beautiful words of Welty that I find some new way of seeing the work that I do as doctor with my patients. I promise to teach from this book at the Examined Life this coming October, if they'll have me.
Our friends Jeremy and Kristen recently gifted us a baby fig tree for housewarming. I think this tree, in honor of Welty's character and because Kristen is a lawyer, shall be named Judge McKelva.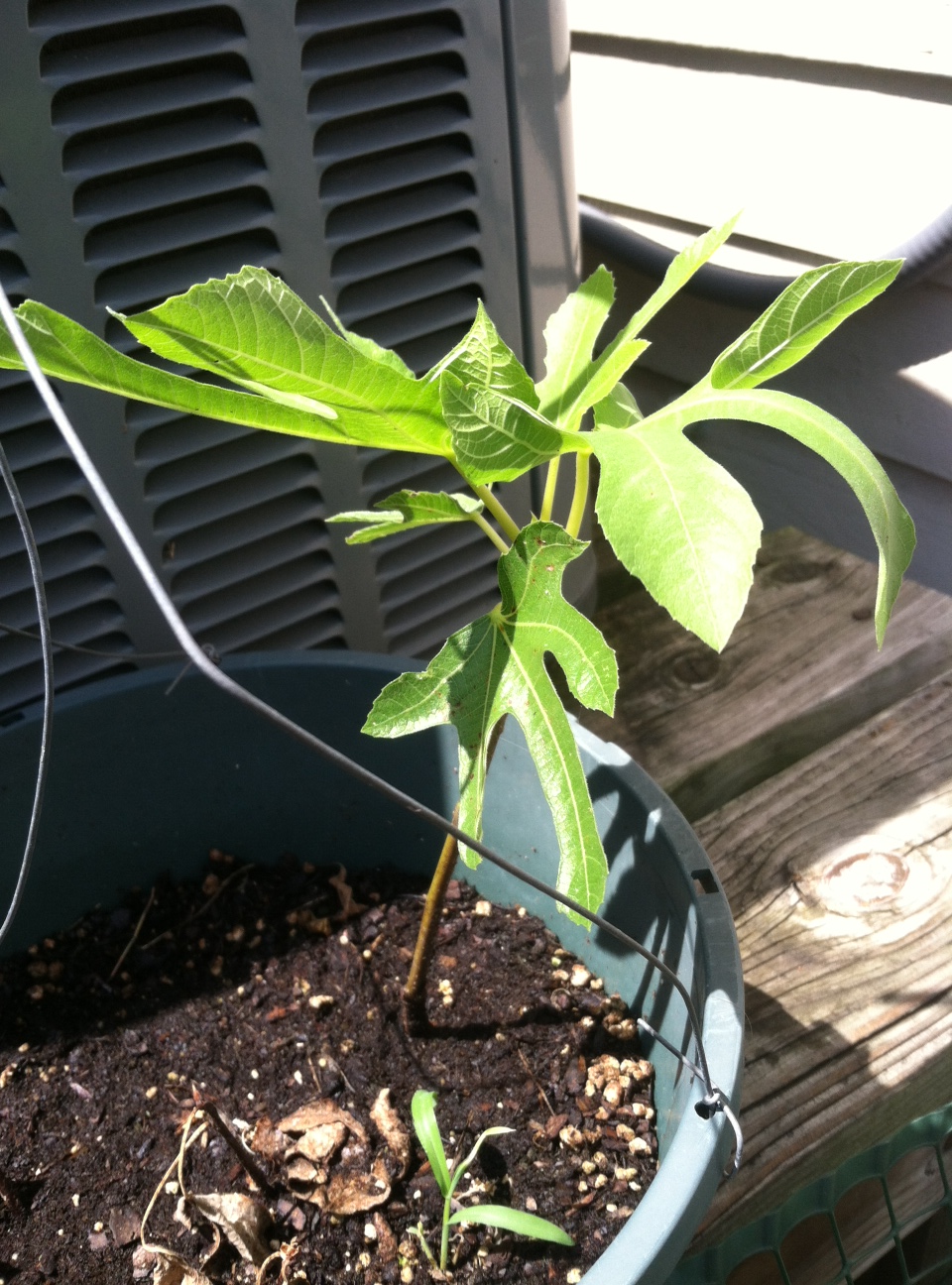 I used to grow my own basil in the backyard, and my best plant was named Count Basie.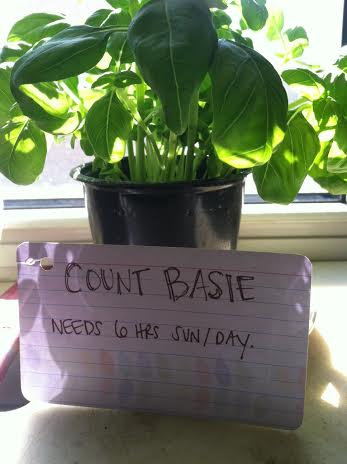 I imagine she will return in some reincarnation when the August New Orleans heat finally abates to the more temperate Southern September.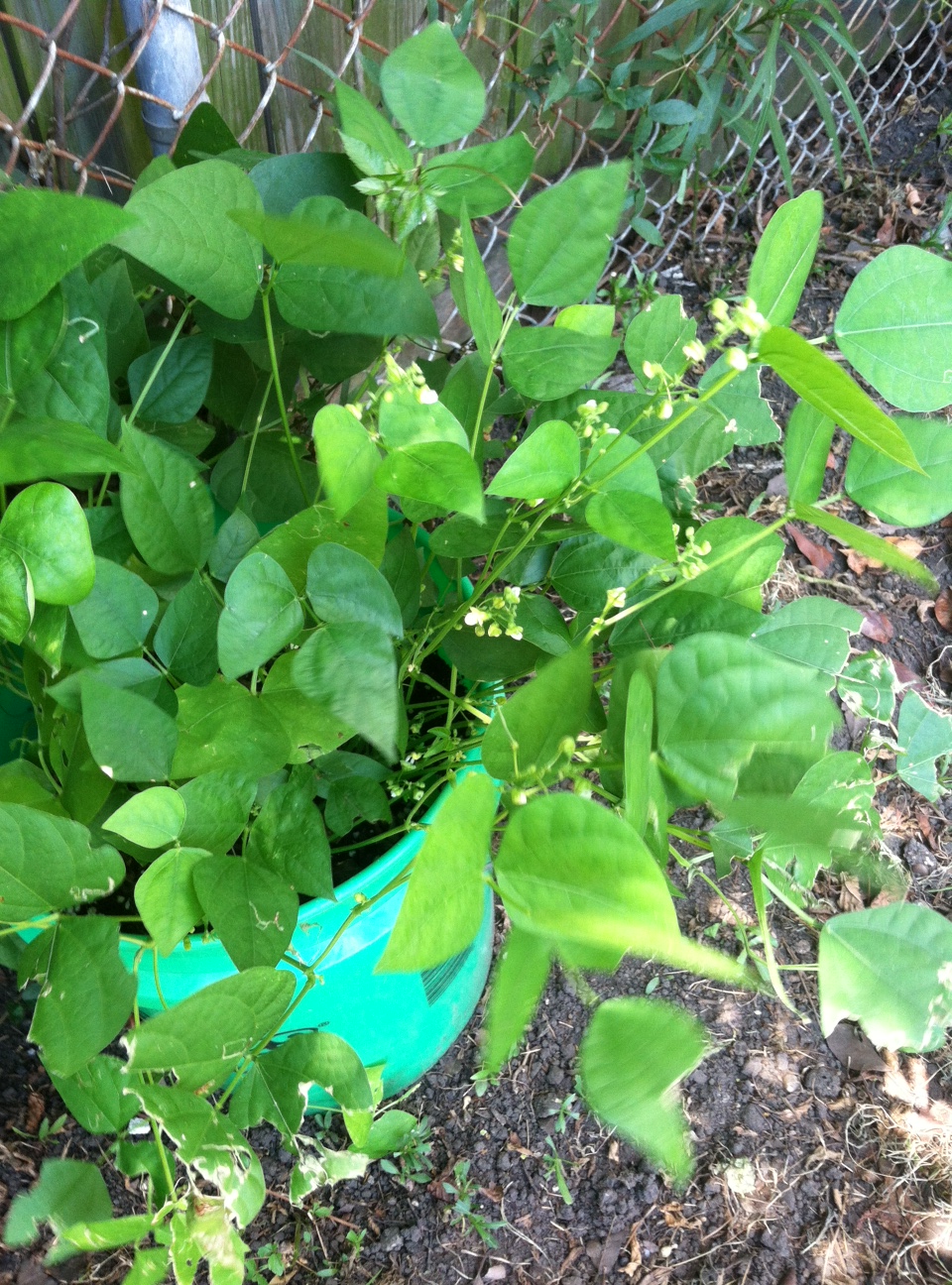 For the record my beans are climbing up the fence at a marvelous pace and my gourds have blossomed under the blistering sun. Go figure.
Thankfully I have a lovely neighbor Inga who shares her fresh basil (hers planted in May; I'm taking note for next year) for recipes such as the following: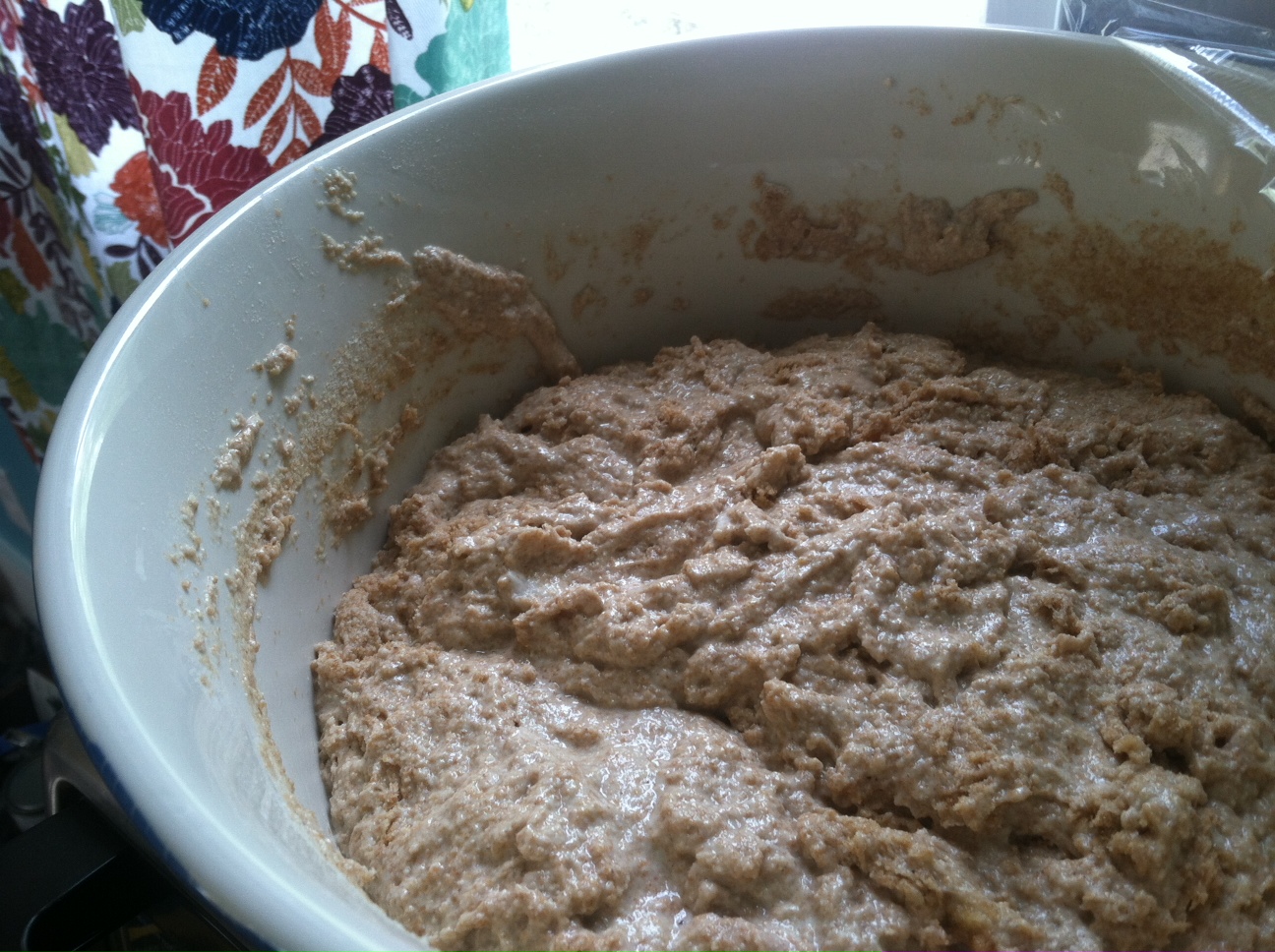 Pesto and Pinenut Bread
2 cups spelt flour
2 cups whole wheat flour
3 cups all purpose flour
1 1/2 cups sourdough starter
1 tablespoon kosher salt or 2 teaspoons table salt
3 1/2 cups lukewarm water
¾ cup pesto (homemade, see here)
1 cup Crushed pine nuts
Mix sourdough and water and pesto until well combined. You can do this by hand, using a dough whisk or big spoon; or in a stand mixer. Then blend in the flours. Let dough rest 40 minutes, covered, and then add the salt in another 20 mL of water.
Cover the dough, and let it rest at cool room temperature for 2 hours.
At this point, you can cover and refrigerate the dough for up to 7 days. The flavor will gradually become more assertive and tangier, as the yeast continues to grow and create organic acids.
Scoop off a 1-pound piece of dough – about the size of a large grapefruit. You'll get 3 to 4 loaves out of the entire batch of dough, depending on how big you actually make the loaves. You can also use this dough for pizza…mmmm.
Shape into a boule or a batard.
Let the bread rise for about 90 minutes.
Towards the end of the rising time, heat the oven to 450°F. If you're using a pizza stone, put it on a lower-middle shelf. Whether or not you're using a stone, place a shallow pan – such as a broiler pan, or small rimmed cookie sheet – on the lowest oven shelf.
Have 1 cup of hot water ready; you're going to pour it into the pan in the oven to create steam.
Make a couple of quick, aggressive cuts in the loaf and put it into the hot oven – either on your stone or, if it's on a baking sheet, on the oven rack.
Pour the hot water into the pan below, and shut the oven door.
Bake for 25-30 minutes, or until it sounds hollow when thumped.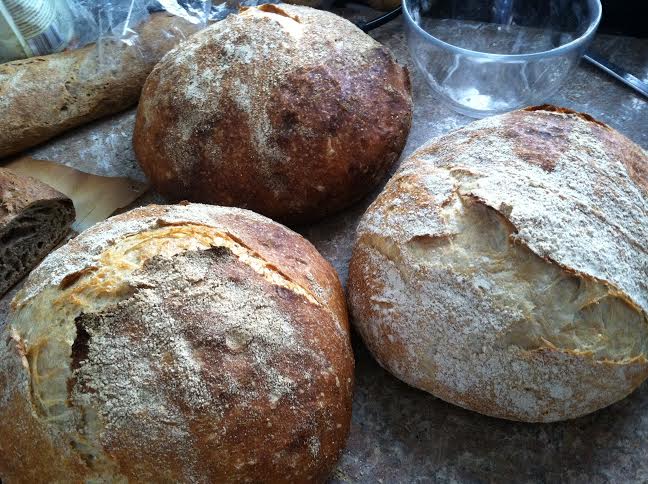 Haiku #219 August 7th
A mental status
exam: alert, pleasant, yet
one bubble off plumb.
Haiku #220 August 8th
Iams senior dog food
topped with Parmegiano Reg
cheese. Pampered bulldog.
Haiku #221 August 9th
Back to the mirror
to stare at the new name badge,
"Dr." and say, "Yes."
Haiku #222 August 10th
And the painted walls
shall collect ever new art
works; Home is gallery.