I'm in a sweet spot. New job that I love, new home in a neighborhood so mood-congruent with who I have always been, and finally two days off in a row. To the kitchen!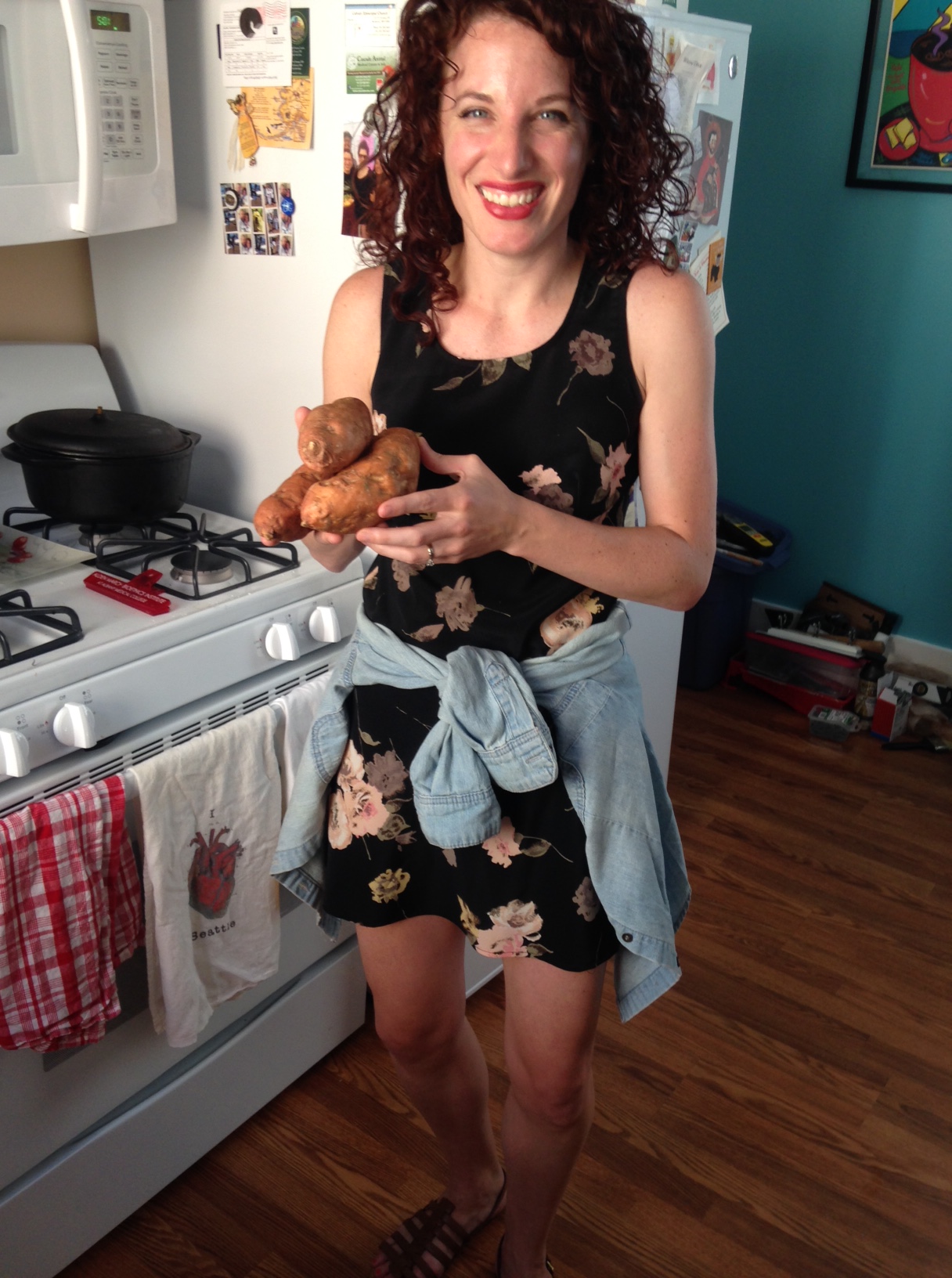 Roasted Sweet Potatoes with Pecan-Orange Topping
Adapted from Penzeys
1 1/2 lbs. sweet potatoes, peeled and cut into 1-inch cubes (about 3 decent-sized potatoes)
2 large shallots, thinly sliced
3 TB. olive oil
1 tsp. salt
1/4 tsp. pepper
1 TB. brown sugar
1 TB. Aleppo pepper
Topping:
1/4 Cup pecans, toasted and coarsely chopped
2 tsp. freshly grated orange peel
2 TB. chopped fresh parsley
1/2 tsp. coriander
1/2 TB. light brown sugar
1/2 tsp. salt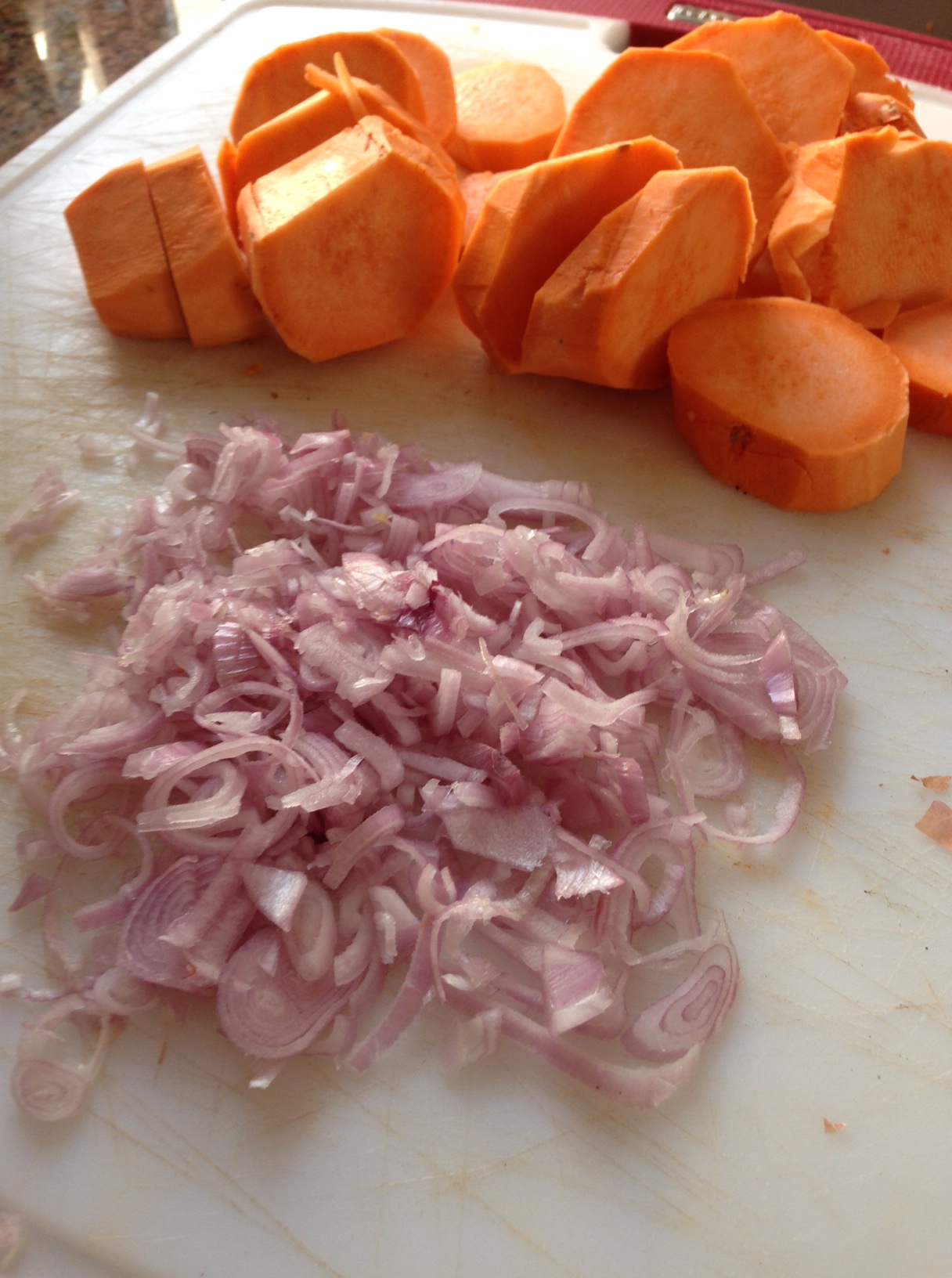 Hope you have as sweet a potato peeler as me.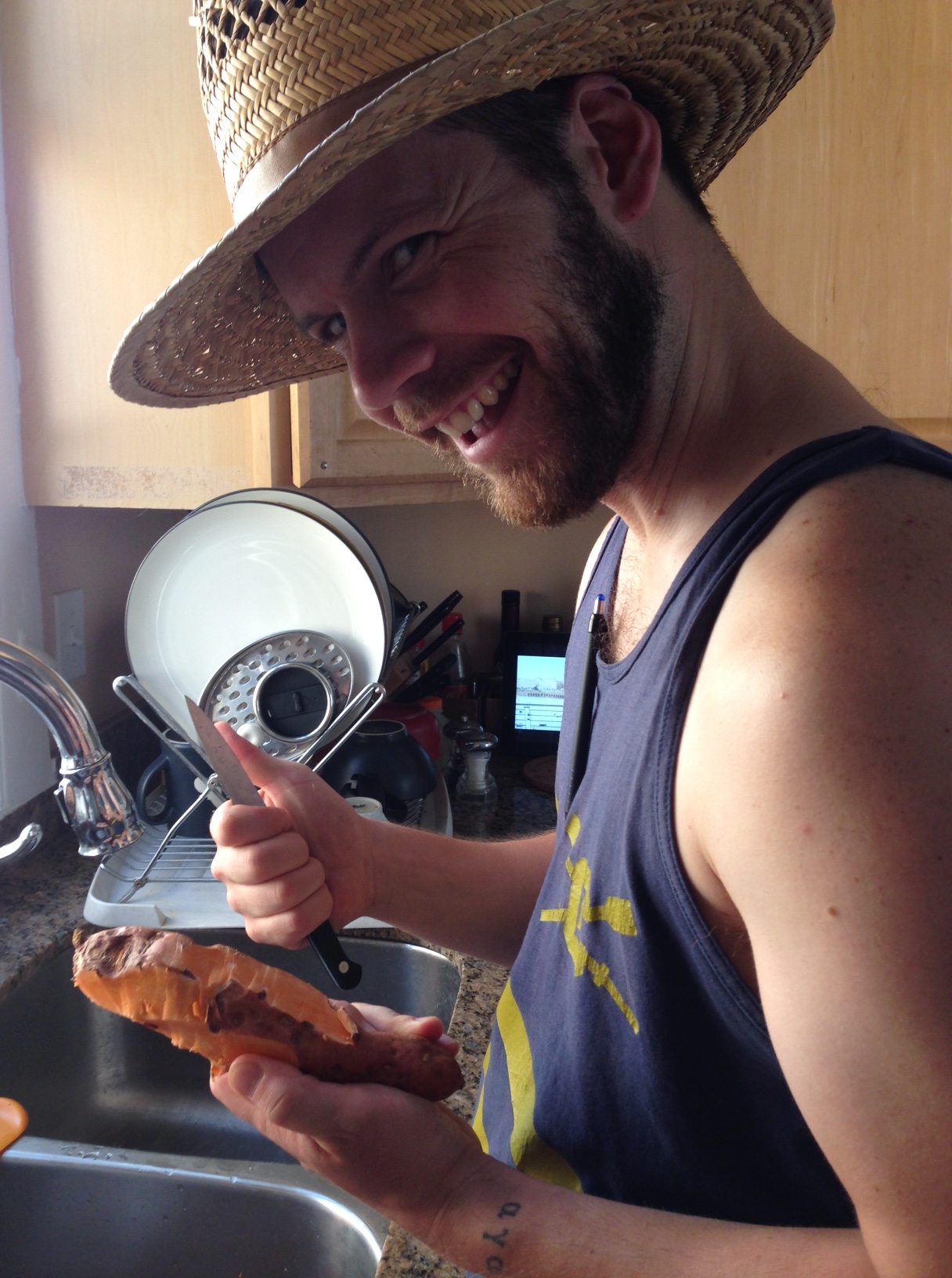 Preheat oven to 400°. Place the sweet potatoes and shallots in a single layer on a rimmed baking sheet. Drizzle with the olive oil. Sprinkle with the salt, pepper, brown sugar and Aleppo. Gently stir to evenly coat the sweet potatoes. Bake at 400° until the sweet potatoes are fork tender, about 30 minutes. While the sweet potatoes cook, prepare the topping by roasting the pecans and whole coriander seed, then crushing the seeds and combining with the rest of the ingredients in a bowl. Mix well. When the potatoes are ready, place in a serving bowl and sprinkle with the topping. Serve immediately.
Just finished a month on wards and was so lucky to have the best team of medical students, attendings, my co-intern and resident. We celebrated at Johnny Sánchez, wearing the red bolos that are the hallmark of Tulane medicine Red Firm–Yolo Bolo.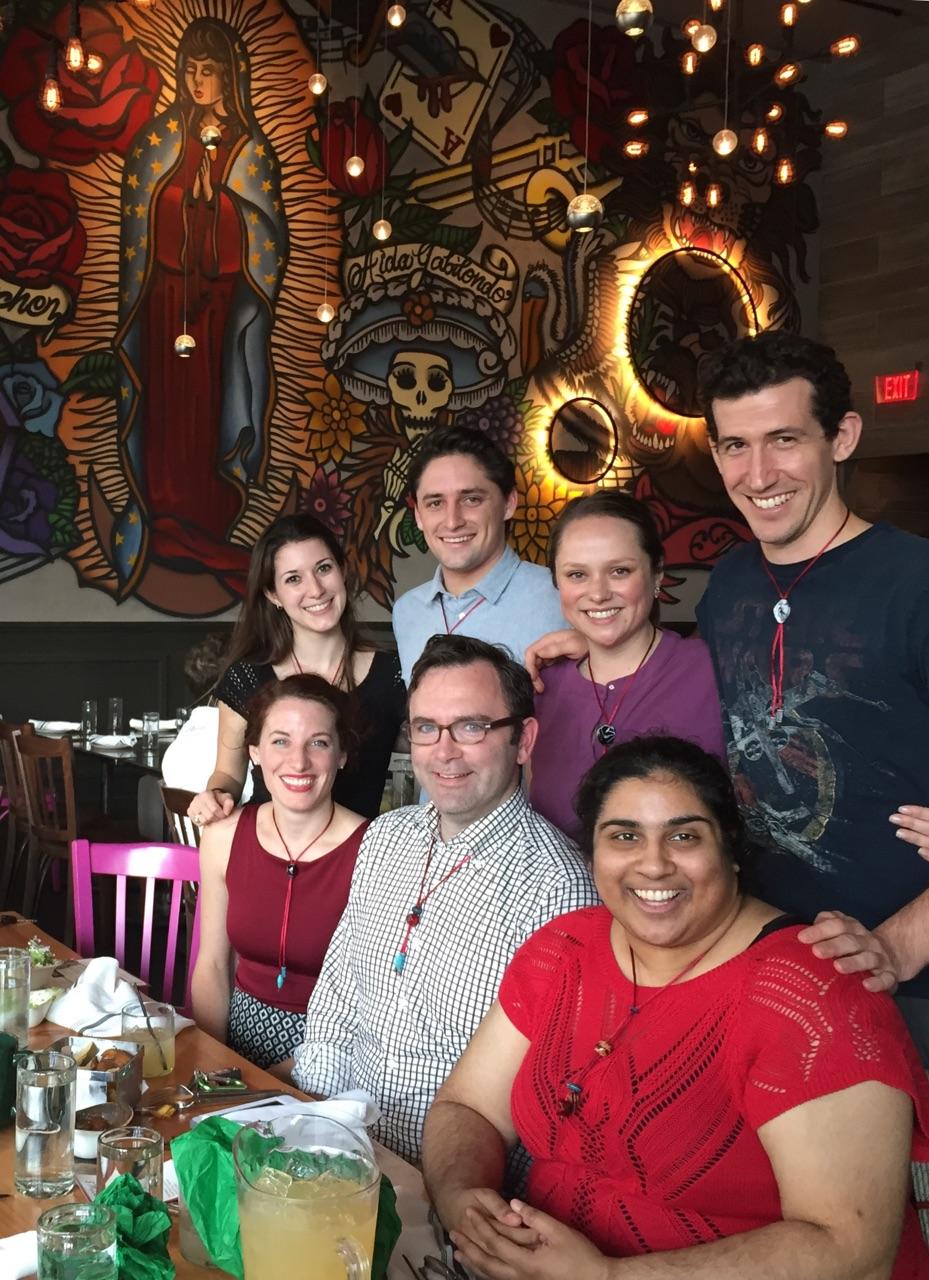 I got a little choked up that the medical students gifted us with Tulane mugs. Once a teacher, always a teacher.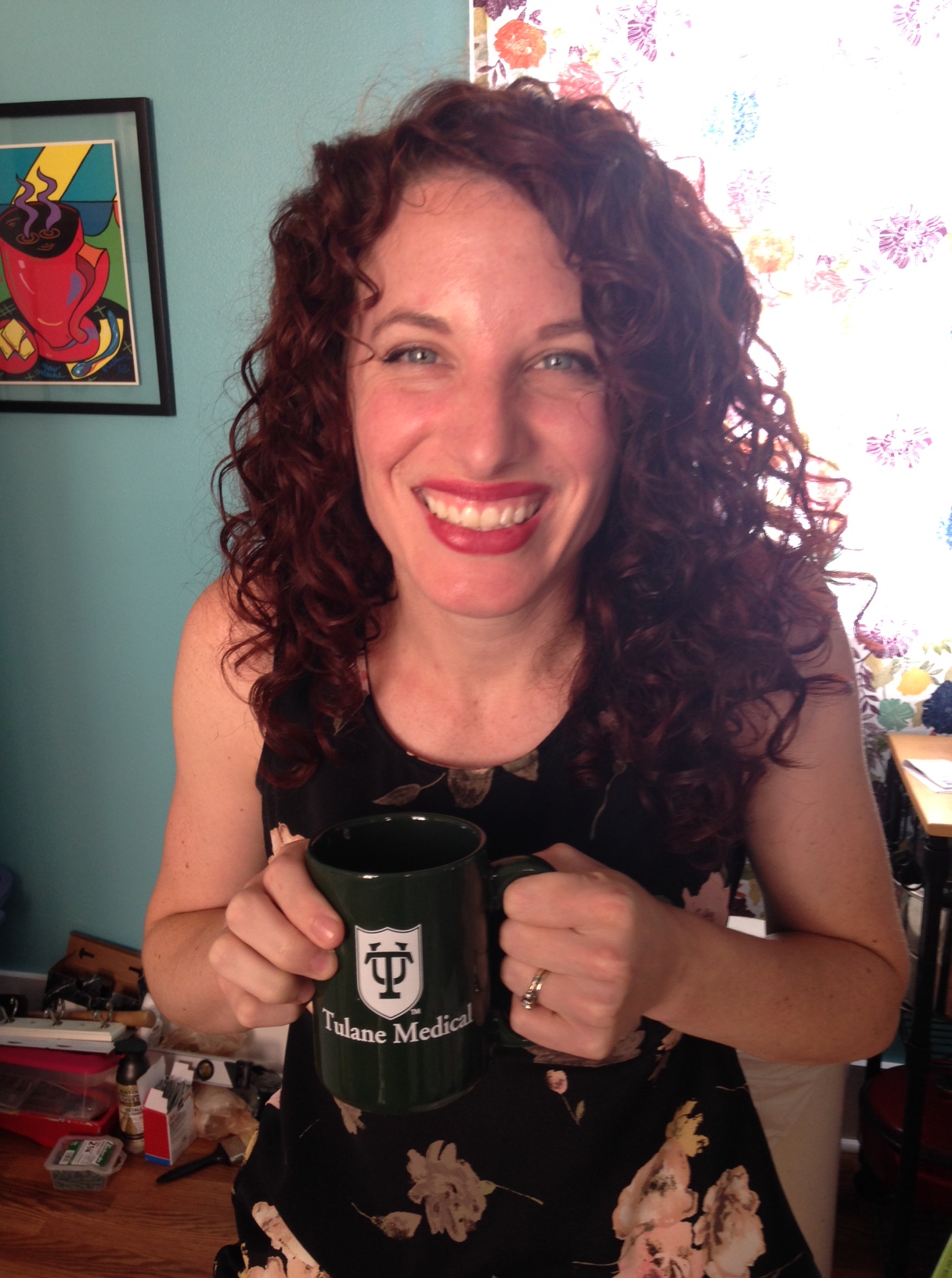 Haiku #223 August 11th
Last call. You have but
fourteen hours to be my
inpatient. Last call.
Haiku #224 August 12th
Thrilled to have a job
and to live in a city
so mood congruent.
Haiku #225 August 13th
I have nausea
of the eyeballs, also called
Residents Disease.
Haiku #226 August 14th
Skylark by torchlight
Dark empty bottles, lips and
hearts outlined in red.