"All bread is the bread of heaven, her father used to say. It expresses the will of God to sustain us in this flesh, in this life. Weary or bitter or bewildered as we may be, God is faithful. He lets us wander so we will know what it means to come home."
― Marilynne Robinson, Home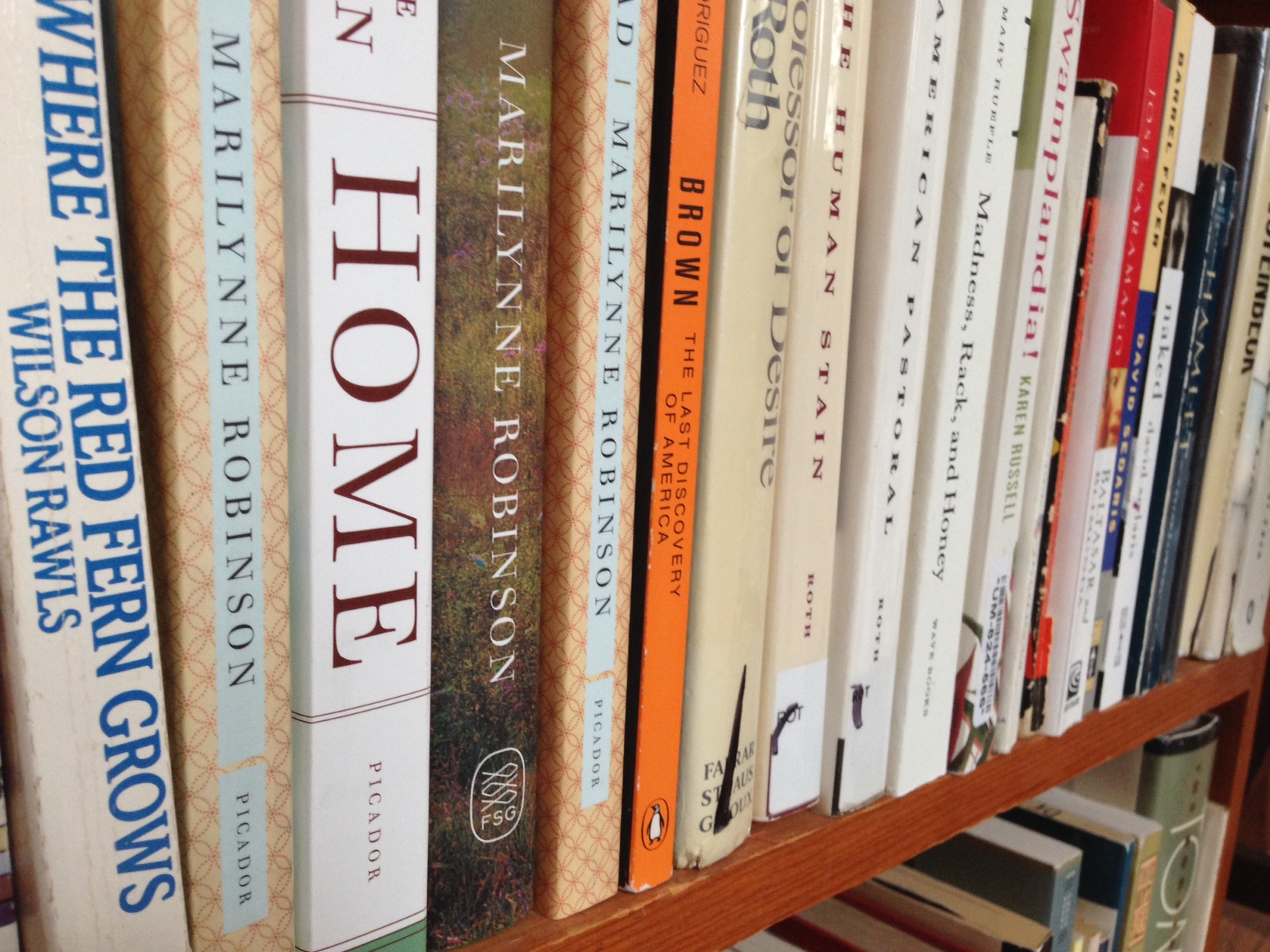 When I examine what draws me to bread-baking, I am transported back through time to the smell of French Toast on Saturday mornings, to the warm, yellow, pillowy Challah bread Grammie Barb brought every time she and Grandpa Stan came to visit, to the smell of yeast and bronzing crust in the hallways of Ashton Hall dorm room, and rosemary wheat vapors wafting through the stairwells in the Cremona Apartments in college. I have always been a bread lover, but I became a bread baker in college because of the way the simple smell of bread instantly brought me, and all of my fellow nomad "homeless" college peers, closer to a hearth. I baked and served fresh bread every Sunday night in my apartment when I was an RA with an ever open-door policy that I maintain to this day. Anyone hungry and needing an hour of family is welcome when fresh bread is served. It was then, while far from Oregon where home had always been, that I realized home has no place. Home is a provision we can create for ourselves, and yet can never build alone; the ingredients for home are found in others, and in the parts of yourself you are willing to give away; home is a true feeling; home is a foreshadowing.
Earlier this summer my husband and I moved from Rochester, MN, where we had lived for six years and where we felt very much at home, to New Orleans, LA, where we had lived from 2007 to 2009 post-Hurricane Katrina and where, once upon a time, we also felt at home. It was hard to say goodbye to the family in Rochester with whom we had become so closely imbricated. As the threads pulled loose on the impending move, and as we had to wash the color of our fuchsia house into something more mainstream (coffee brown), I felt the uncertainty of displacement—the weary of wander and bewilderment that always accompanies moving homes.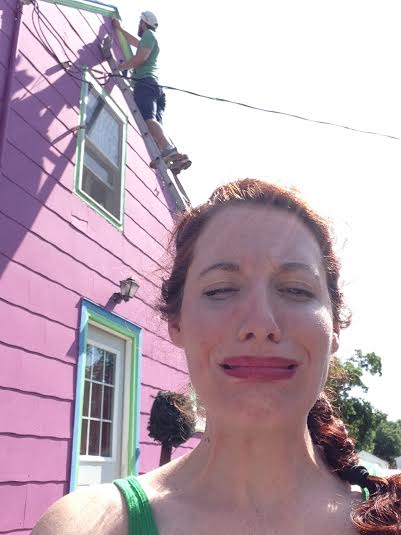 This time, returning to New Orleans, we decided to buy a home. As it was our first time, the process was daunting. We were sick of being renters, and we had been saving for years and years to accrue a decent-sized down payment. We were also under pressure of time—we needed to find a place to live in by June. Being a resident physician means you have NO time to relocate once you've started working in the hospital. The thought of moving everything twice was not favorable. Our priorities were: location (close to the hospital but in safe area with good neighbors), move-in-livability, backyard for chickens and my bulldog, and within our budget.
We didn't really Google too much or read books on home-buying. We just found good people who we could trust to make it all happen. It would have been great if we had known about Suntrust Bank's resource: www.yoursunnyday.com/buy-a-home . As it was, we only had time to make one visit to New Orleans for inspections, and so our team on the ground in New Orleans did a lot of legwork to ensure we were making a safe buy. Joann Fitzpatrick and Eileen Nolan of Latter and Blum in New Orleans (pictured below) did a phenomenal job spoon-feeding us home-buying babies the process.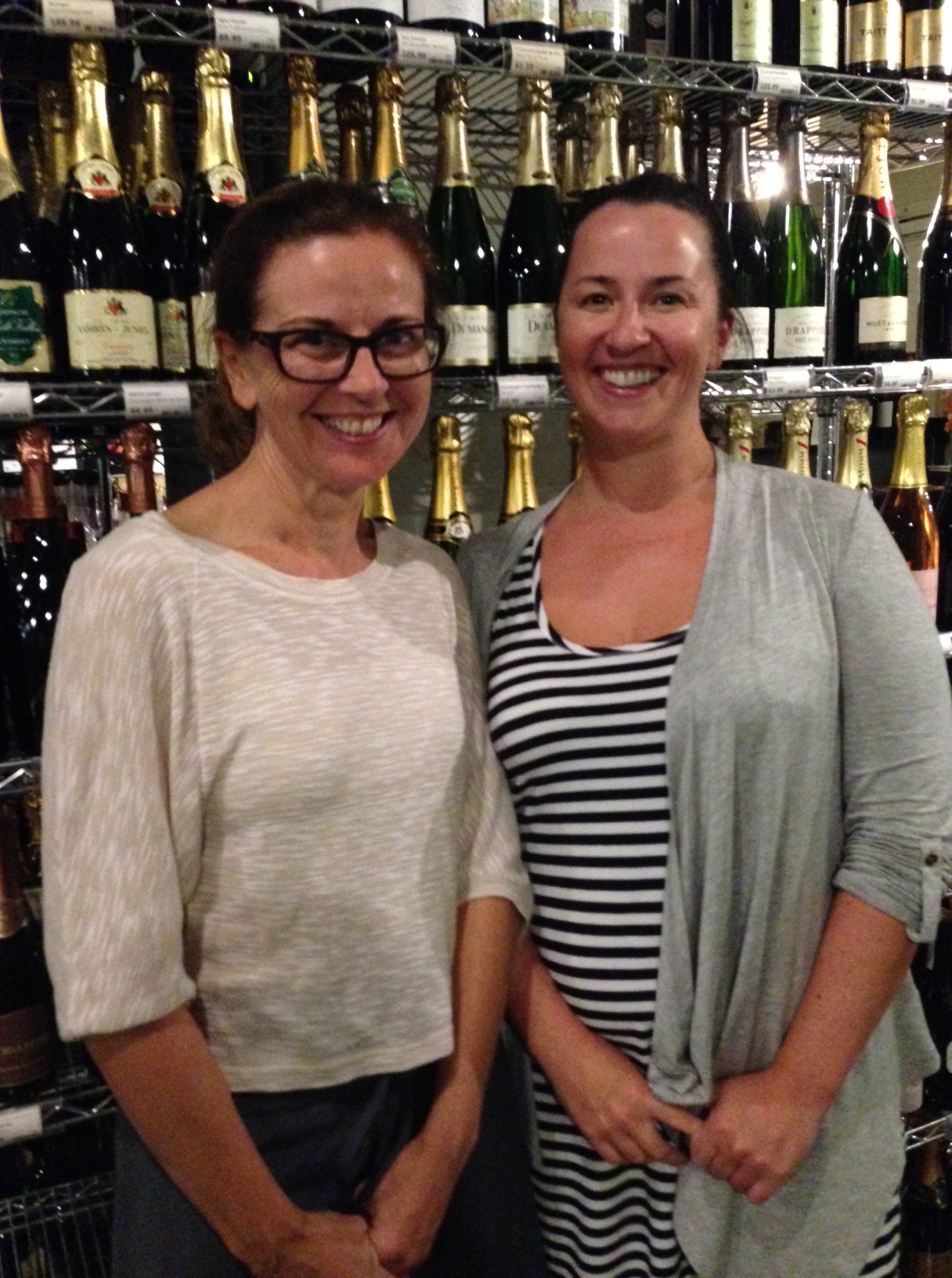 I recall our first coffee shop date when they explained the sequential steps:
CONSULTATION
SHOP FOR A LOAN
MAKE LIST OF HOMES
SHOP FOR A HOME
OFFER/CONTRACT
INSPECTIONS
SHOP FOR INSURANCE
FINANCING & APPRAISAL
FINAL WALK THROUGH
ACT OF SALE
We went through steps 1-10 in one month! Houses are selling in New Orleans in 24 hours—hot hot hot cakes. We feel so lucky to have found the place we did. We are already hard at work making it ours—kudos to the family who have already come to share in the labors of love.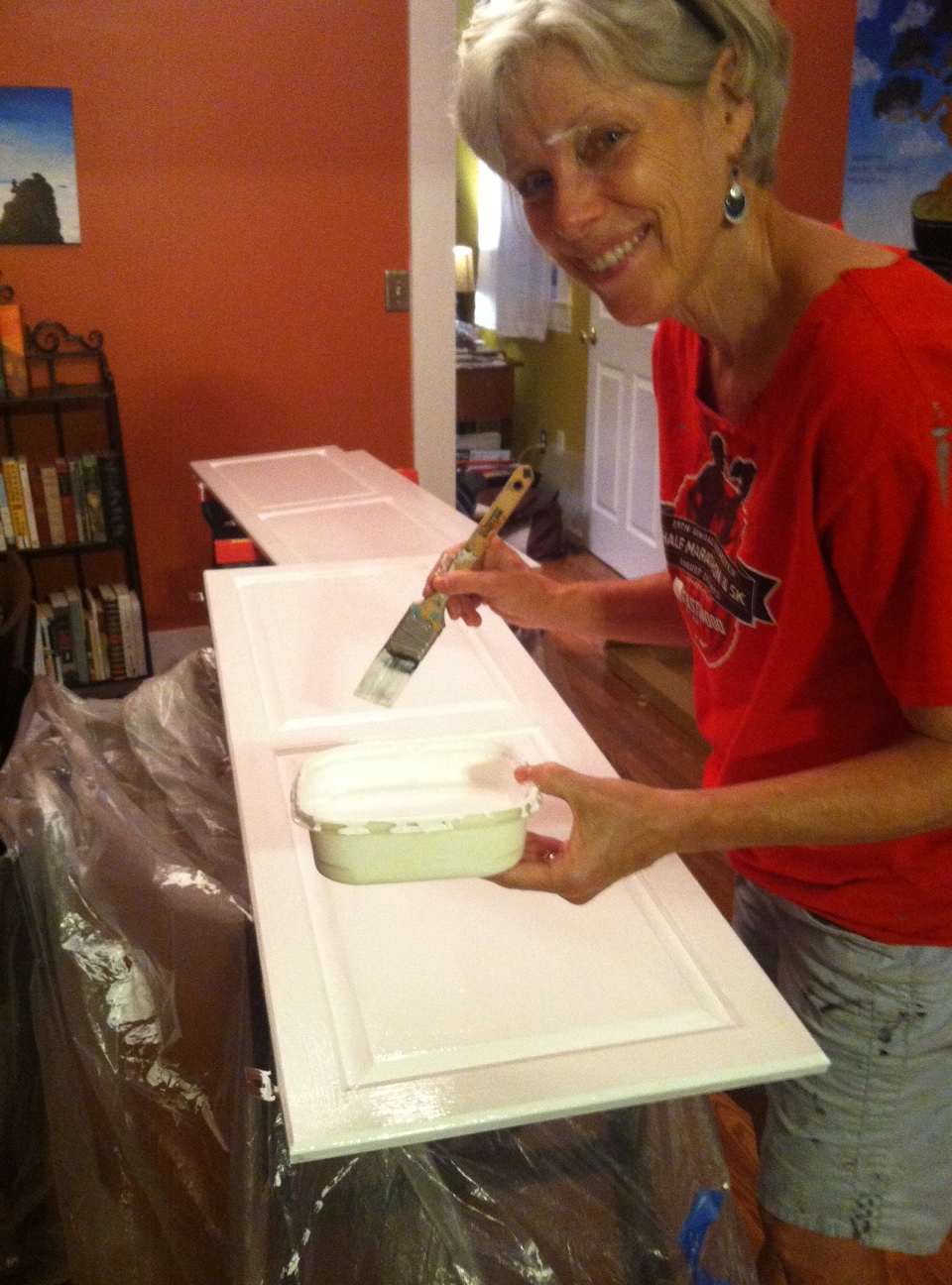 This last week we finally all got together with our home-buying partners in crime in New Orleans to toast and celebrate.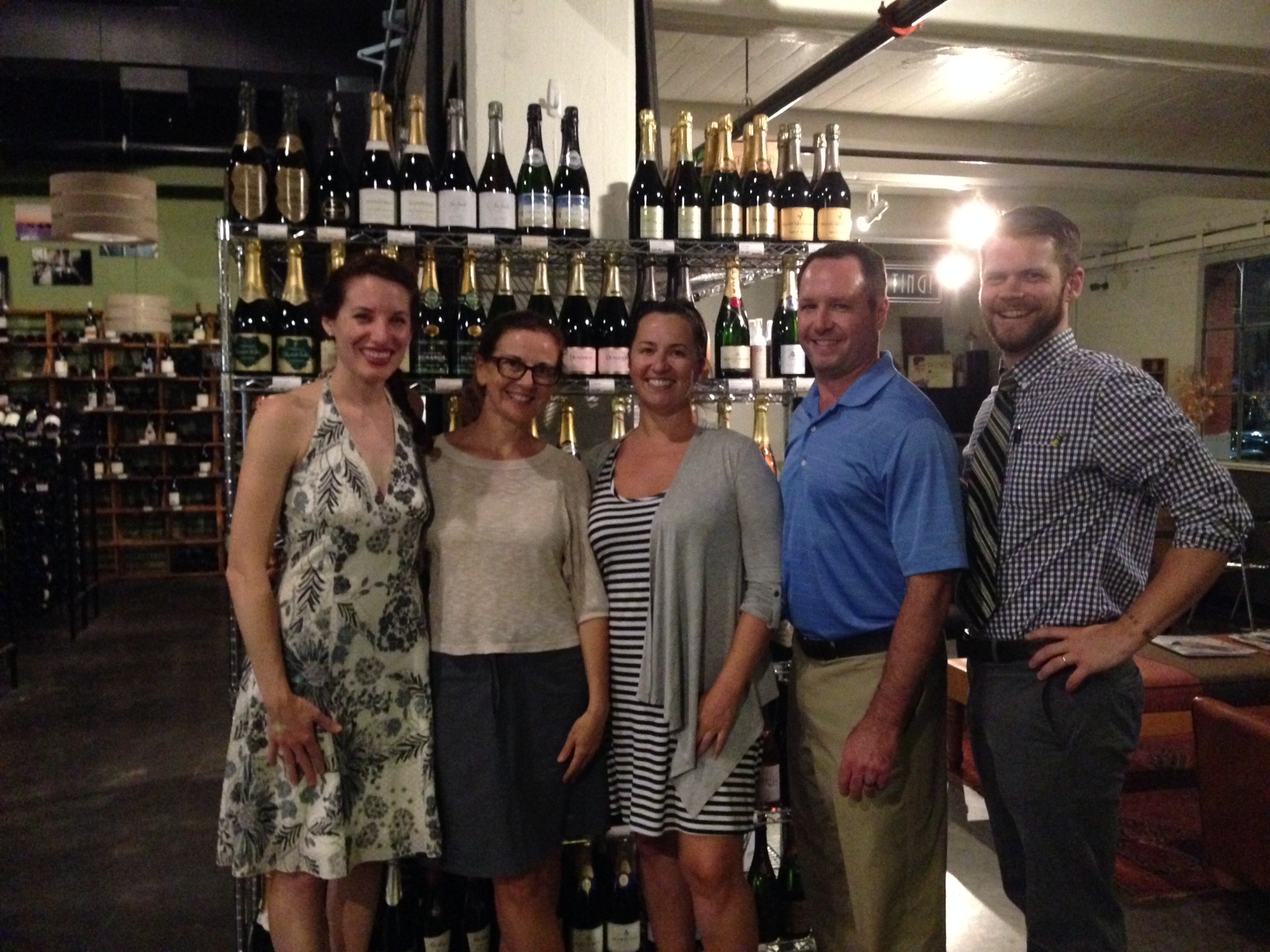 I really don't feel in a position to give great home-buying financial advice because honestly I just hired people I trust to make it happen, so I guess that is my advice. Try to keep your business local. My lender, Will Gandy of Guaranteed Rate Mortgage, and my realtors JoAnn and Eileen live or own property several blocks from the home we purchased, and I suppose their neighborly proximity gave me the inkling that they might have an extra incentive to treat us right as we would be seeing each other on the Endymion parade route for years to come, possibly in the hospital (but hopefully not!), at block parties and in the neighborhood pub. I highly recommend this dynamic trio—we have them largely to thank for having a home we so love!
Also, paying a mortgage that carries the same pricetag as a monthly rent check feels pretty good knowing that we are actually getting to keep some of the money we earn in the long run. Again, the whole saving for a sunny day concept I mentioned in my last SunTrust Bank post is a solid concept. Being smart with your money is a daily investment in building stability and provision for your future self and others who depend on you.
Buying a house is certainly a form of saving—but with this first big purchase of my life I want to ensure that I do not stake inordinate claim on the curious notion of property our society has created. What I have is a gift to be shared. To whom much has been given, much shall be required, and all that. The door is open, the porch lights are on, and just as my Grandpa Florus would have delighted, Frank Sinatra and Billie Holiday are beckoning y'all neighbors to come inside, come to the kitchen and dine with me at my banqueting breakfast table.
Today you might enjoy what I am calling my Challah-day Bread, best if made with the accompaniment of Madonna.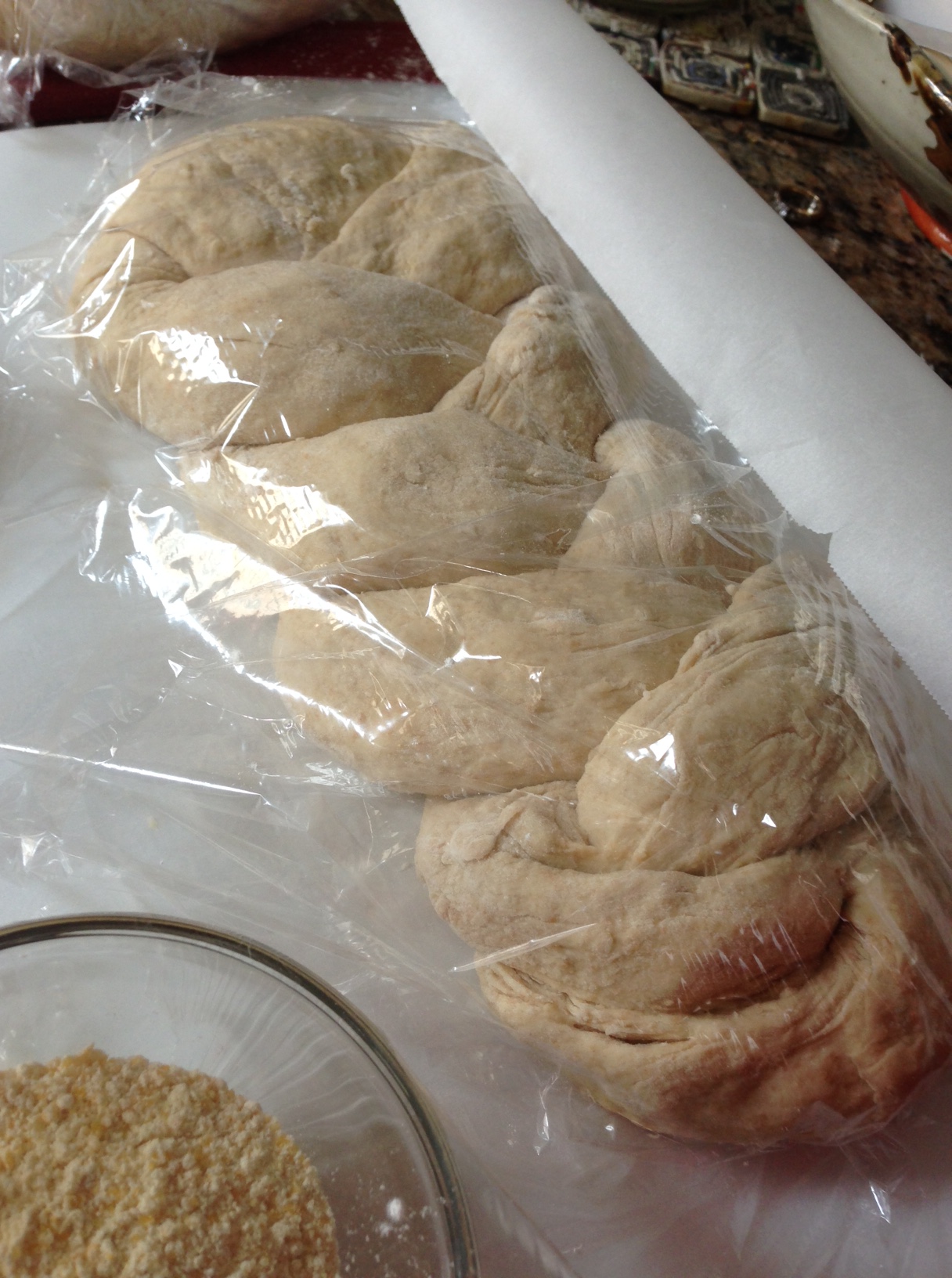 Braided Challah with Whole Wheat and Wheat Germ
Adapted from Artisan Bread in Five Minutes a Day
5 cups whole wheat flour
3 cups unbleached all-purpose flour
1/4 cup wheat germ
1 1/2 cups sourdough starter
1 tablespoon kosher salt
3 cups lukewarm water
1/4 cup olive oil
1/2 cup honey
3 large eggs
Egg wash (1 egg lightly blended with 1 tablespoon water)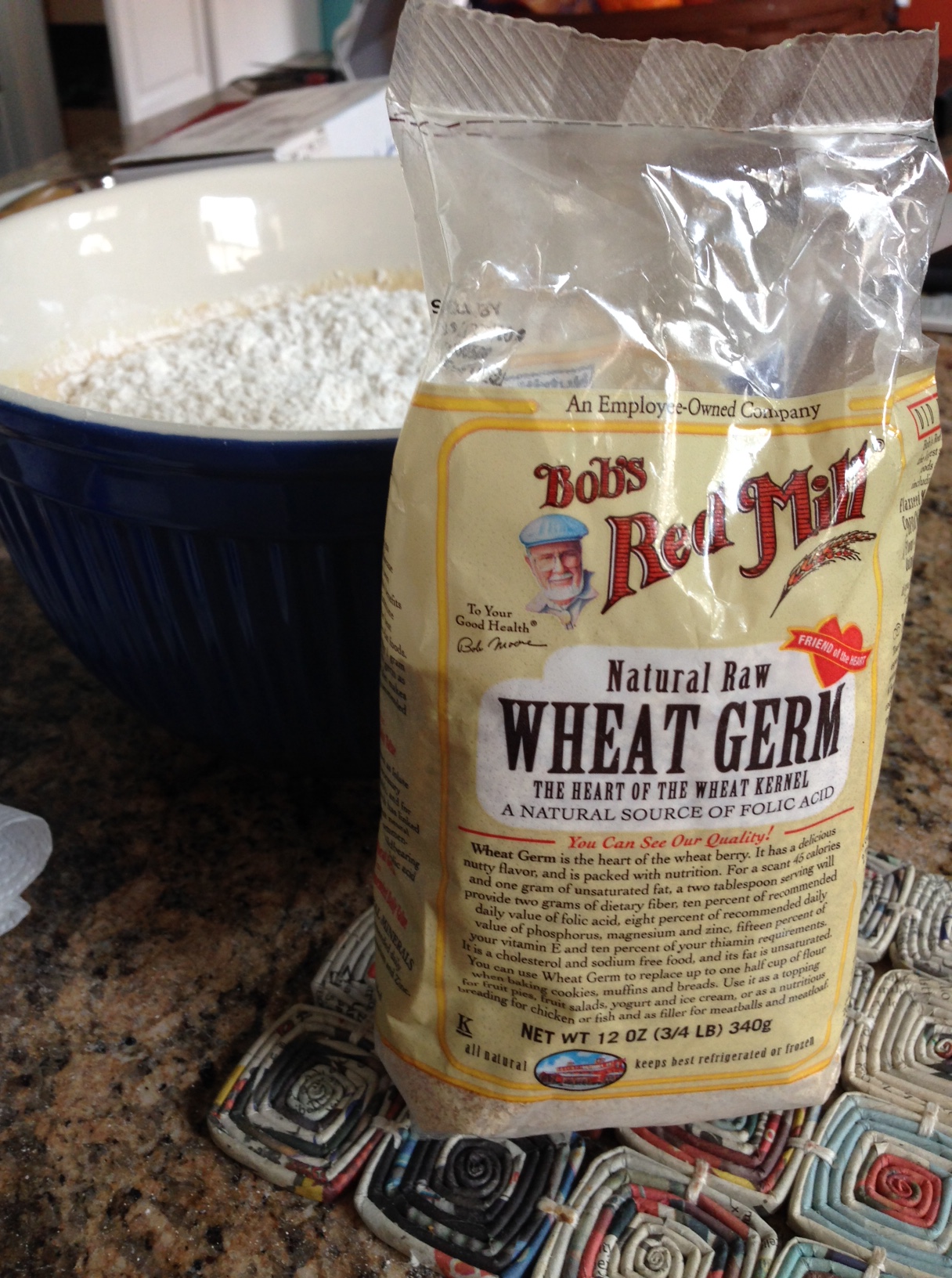 Whisk together the flours, wheat germ, starter, salt in a 5-quart bowl, or a lidded (not airtight food container. Add the liquid ingredients and stir them together with a spoon. Allow the dough to rest and rise at room temperature for about 2 hours, until it slows down its rising or begins to collapse.
Now follow the directions for challah at http://www.artisanbreadinfive.com/?p=360. Brush with egg wash, and then you can sprinkle with sesame seeds. Baking time is 30 to 35 minutes at 350 degrees F (use an oven thermometer). Make the dough ahead and rip off half after it has risen the first time to go in the freezer.
I want the smell of French Toast and Bread Pudding to waft up and down my street, an olfactory second line. Just like food, the best home isn't found, it is made with tender time and loving hands.
I will ever and always be a fan of Marilynne Robinson's work—she is the Faulkner of our time. I recommend her novel Home as a window through which you might glimpse how Home is indeed a foreshadowing.
"That odd capacity for destitution, as if by nature we ought to have so much more than nature gives us. As if we are shockingly unclothed when we lack the complacencies of ordinary life. In destitution, even of feeling or purpose, a human being is more hauntingly human and vulnerable to kindnesses because there is the sense that things should be otherwise, and then the thought of what is wanting and what alleviation would be, and how the soul could be put at ease, restored. At home. But the soul finds its own home if it ever has a home at all."
― Marilynne Robinson, Home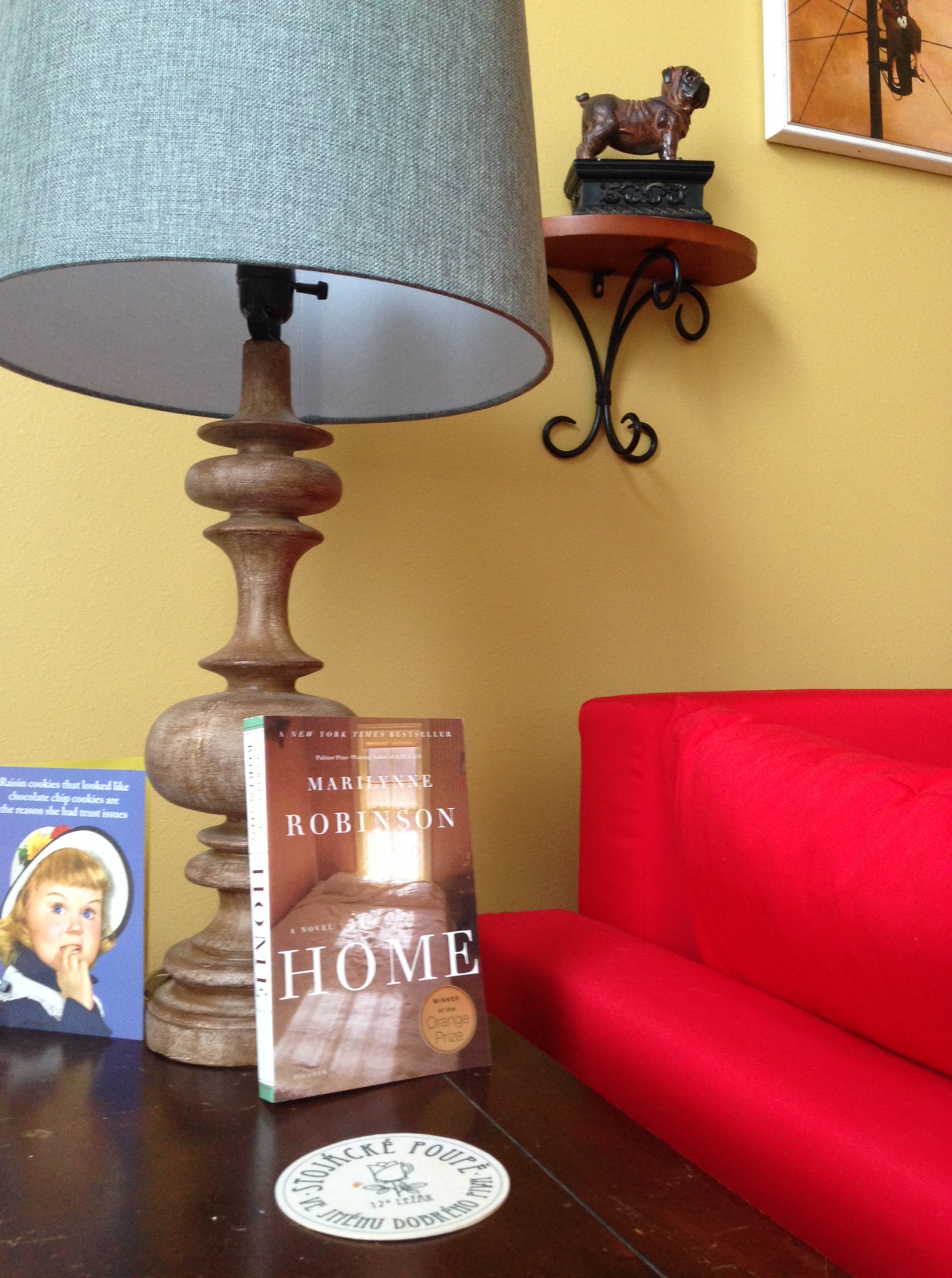 Sunny Days start here. At SunTrust, they have the tools and resources to help you achieve your sunny day. Start here to find out how they can help you enjoy the things that matter to you.
At SunTrust Bank their purpose is lighting the way to financial well-being. When you feel confident about your money, you can save for your goals and spend knowingly on what matters most to you. They know we all live for the sunny days and want to you help you live yours.
For even more sunny day inpiration visit yoursunnyday.com
Subscribe to the Shine newsletter and receive inspiration and advice twice a month to help you live for a sunny day.
Visit the SunTrust resource center anytime for help achieving your financial goals.
This is a sponsored conversation written by me on behalf of SunTrust Bank. The opinions and text are all mine.
https://influencers.tapinfluence.com/assets/cogs/core-v4.js//