Here I go into the Season of Night—ICU Night Float, a dreaded post for me, but to ensure I have something to look forward to in the bleary-eyed mornings when finally I am able to float home for a daytime's rest, Christmas lights, loved ones and coffee cake.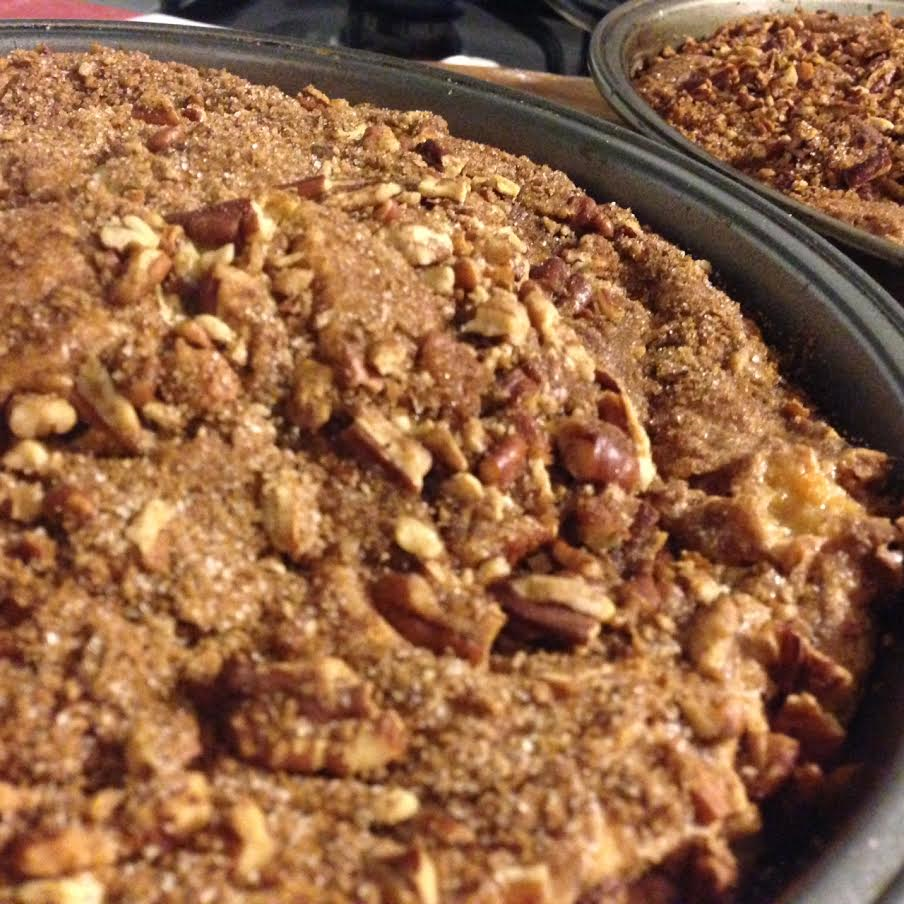 Buttery Brunch Cake
Adapted from Penzeys
Cake:
1 Cup butter (2 sticks), room temperature
1 Cup sugar
2 eggs
1 tsp. vanilla
2 Cups flour
1 tsp. baking soda
1 tsp. baking powder
1/2 tsp. salt
1 Cup sour cream
Topping:
1/3 Cup brown sugar
1/4 Cup sugar
1 TB cinnamon
1 Cup chopped pecan
Butter Cream Filling:
5 TB. flour
1 Cup milk
1 Cup butter (2 sticks)
1 Cup sugar
2 tsp. vanilla
Preheat oven to 350°. Grease two 9-inch round cake pans and line with waxed paper cut in a round to fit the pan bottom. Set aside. In a large bowl, cream together the butter, sugar, eggs and vanilla. In a separate bowl, sift together the flour, baking soda, baking powder and salt. Gradually add the dry ingredients to the batter, alternating with the sour cream. Mix well. Divide the batter between the cake pans. For the topping, combine the brown sugar, sugar, cinnamon and pecan. Mix well. Sprinkle over the cakes. Bake at 350° for 25 minutes. Let the cakes cool for 5 minutes before carefully removing from pans, then let cool completely. Split each layer in half, using a long thin bread knife, so that you have four round cakes.
For the filling: In a small saucepan, combine the flour and milk on low heat, whisking or using a fork to stir vigorously to make sure there are no lumps before you start heating. Raise heat to medium-low, cook until thick (like a very thick gravy or a paste), stirring pretty much constantly. It will take 6-12 minutes or so depending on your pan and the heat. Set aside to cool. Cream together the butter and sugar on high speed very well until light and fluffy. Add the cooled milk a spoon at a time and mix well. Add the vanilla and mix. Spread the filling on the two bottom layers and carefully top with the top layers.
Izzy ate her first xmas ornament while I was napping before my night shift. I suppose I can understand how she might think that we hung a tree full of treats like a little doggie advent calendar.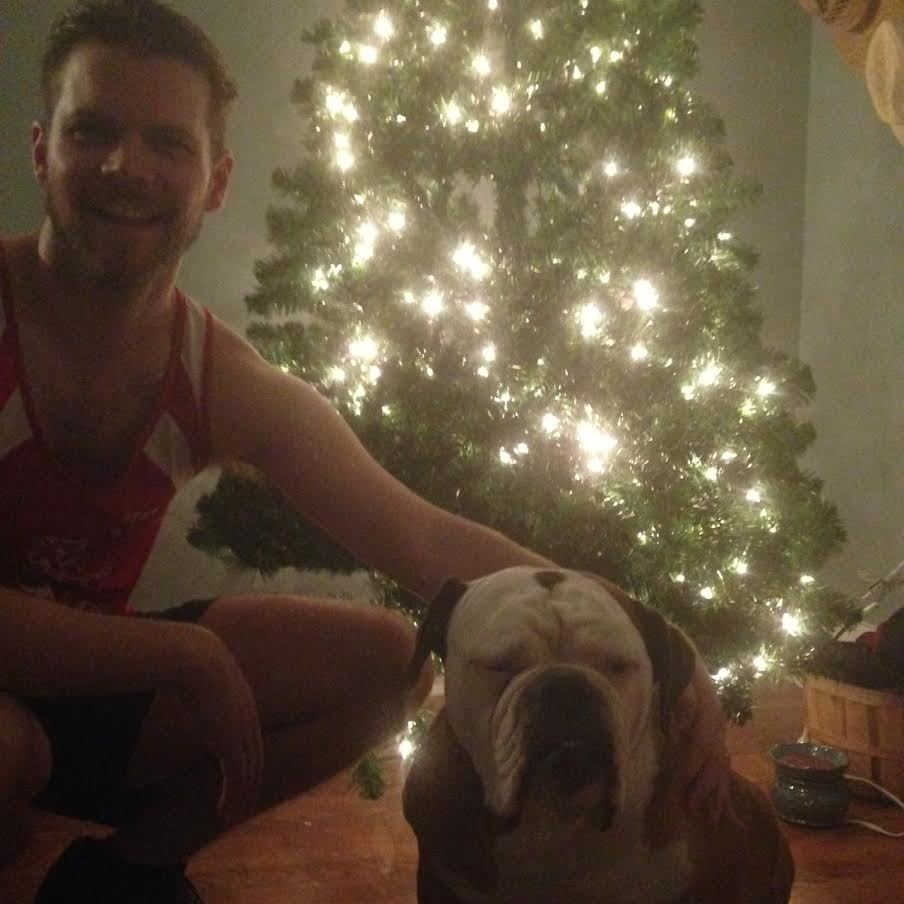 Haiku #335 Dec 1st
Christmas tree with light
in the corner of the room
like a distant town.
Haiku #336 Dec 2nd
Love an evening stroll
In the cold air among boughs
of ribbon and light.
Haiku #337 Dec 3rd
Restaurant standing
one hundred and seventy
five years for oysters.
Haiku #338 Dec 4th
And so commences
The season of night, and I
take my night watch post.