As with all the best moments in life, Mardi Gras came and went in a blink. Ephemeral as a set of beads flying through the air from one outstretched hand to another. KP and I had a marvelous time with Mondo Kayo and our friends, the Wisemans, who came down from Minnesota. A Mondo Kayo krewe member told me on my first Mardi Gras, "Rachel, in life you cannot simply watch the parade—you must be the parade." The beautiful thing about Mardi Gras in New Orleans is how the whole city on one given day stops and expands; there really does seem to be room for everyone to be the parade at once.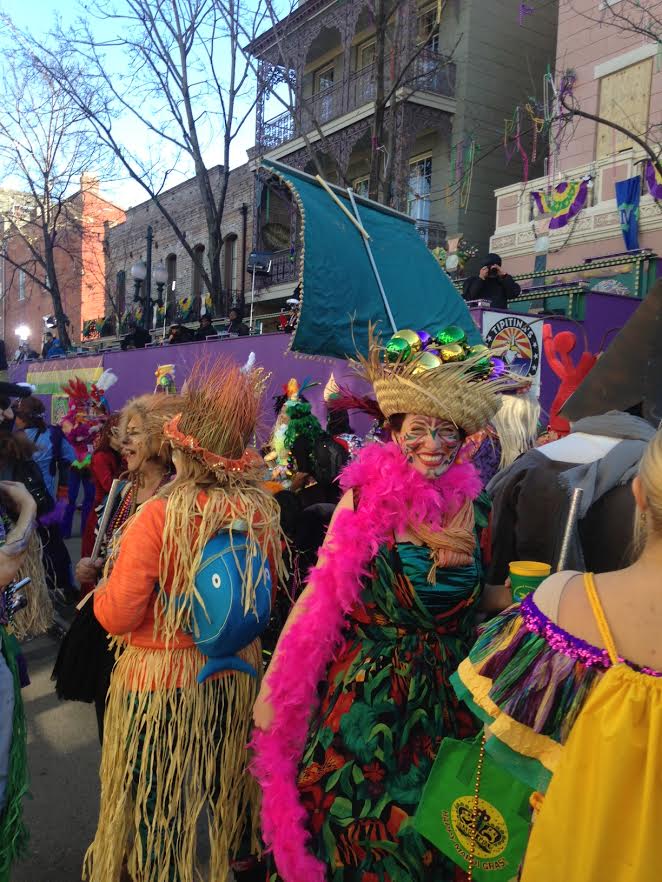 I created this tropical hoop skirted dress and also KP's beaded hula skirt on a banana costume. Both KP and I were honored with the job of "driving" (pedaling) our parade floats and launching a few confetti canons.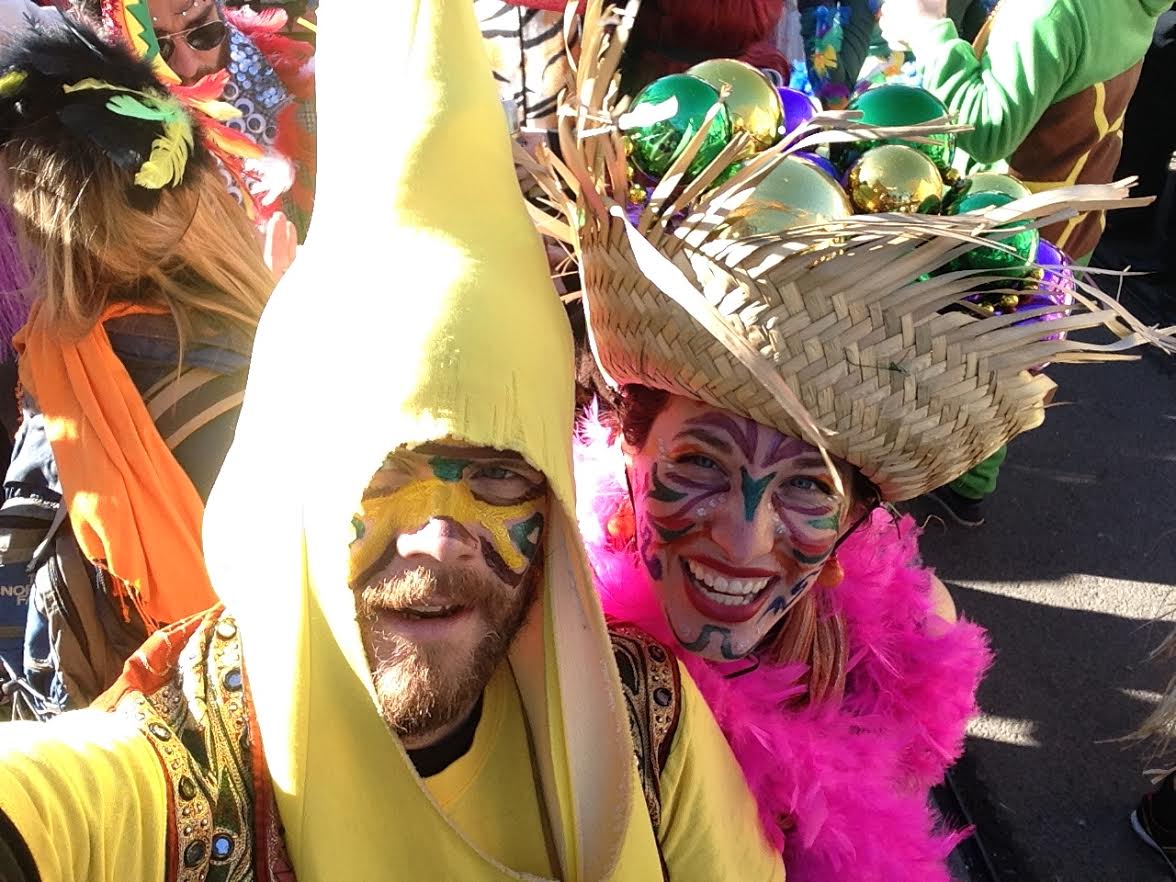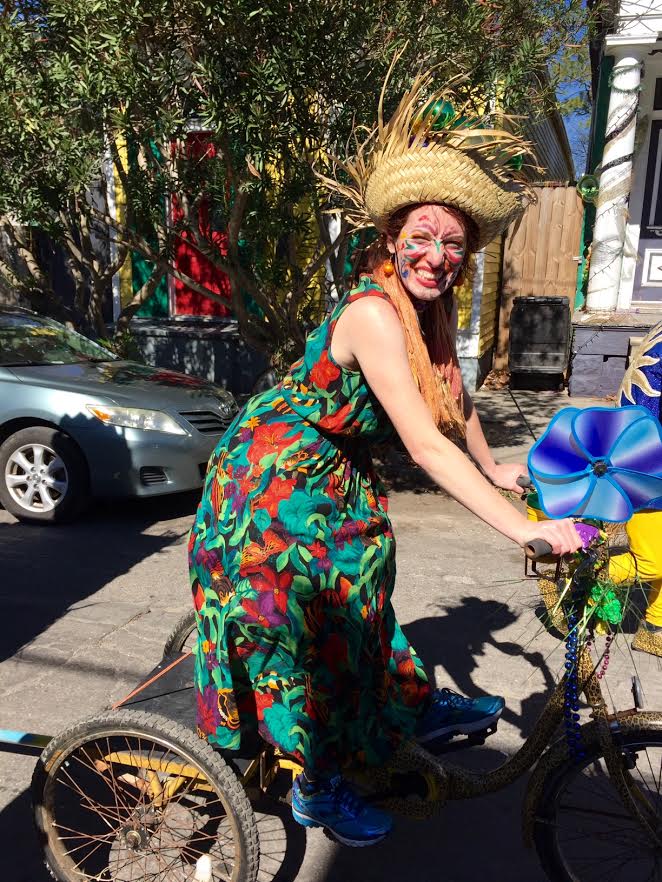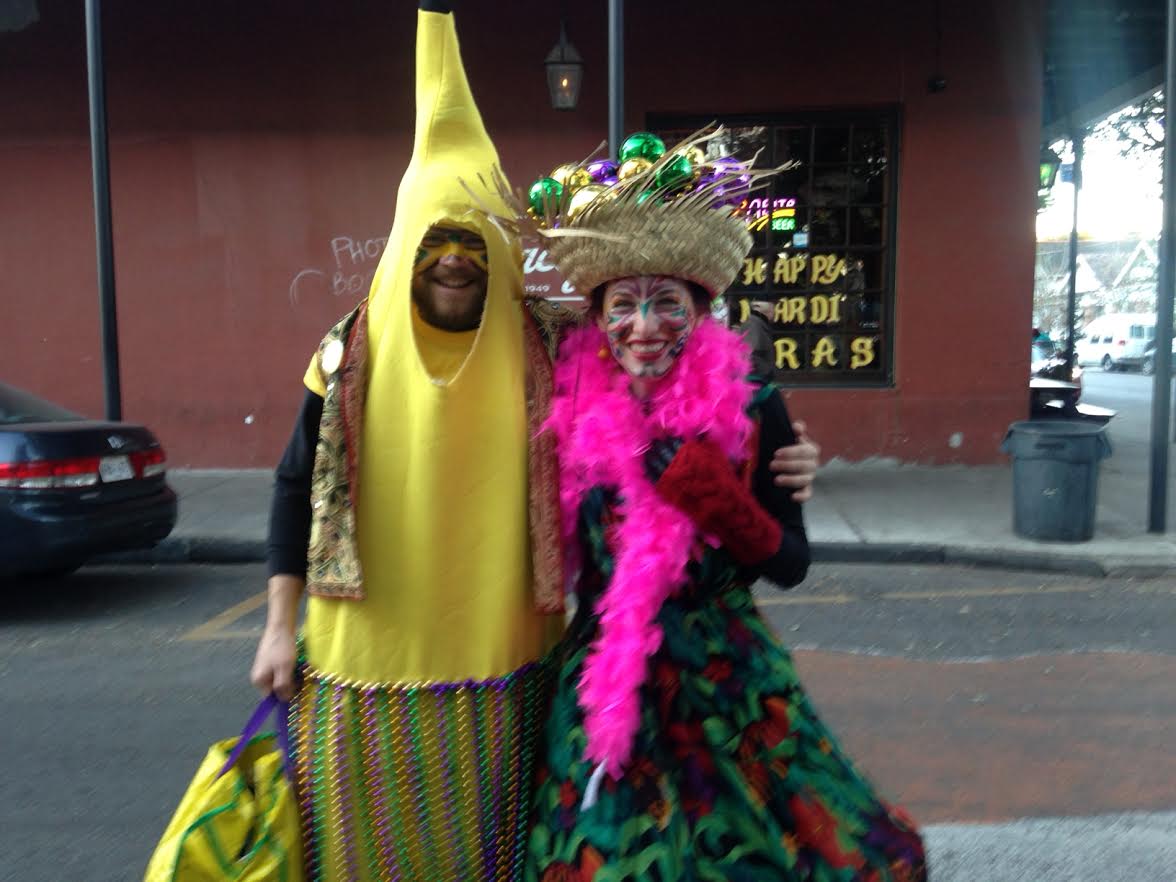 I present here the best jambalaya recipe I have yet come across in honor of this Cajun holiday.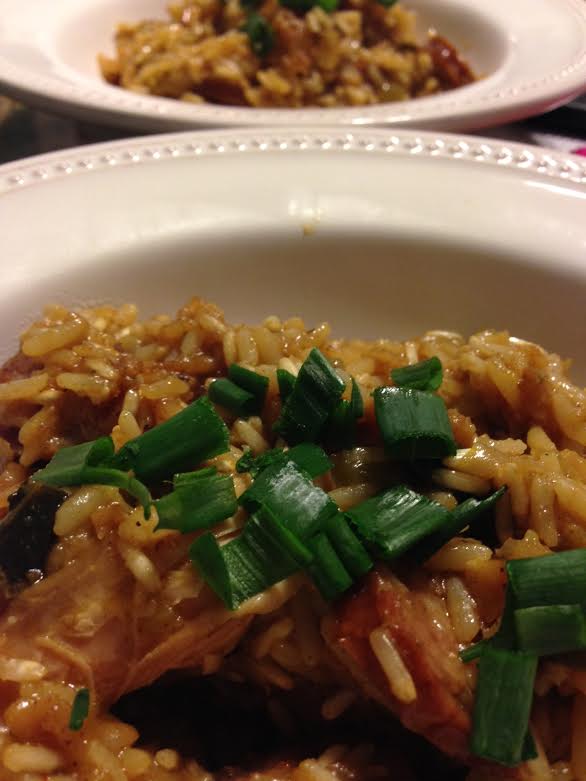 Smoked Sausage Jambalaya with Bayou Fried Chicken
Adapted from Louisiana Cooking
¼ cup olive oil
1 yellow onion, minced
3 stalks celery, minced
1 green bell pepper, seeded and minced
1 jalapeño, seeded and minced
1 poblano pepper, minced
3-6 cloves garlic, minced
3 teaspoons kosher salt, divided
1¼ teaspoons cayenne, divided
1 pound Cajun smoked sausage, halved and sliced
4 cups chicken broth
3-4 lbs of fried chicken
4 dried bay leaves
1 teaspoon hot sauce
1 teaspoon Worchestershire sauce
2 teaspoons Cajun seasoning
2 teaspoons ground white pepper
2 teaspoons paprika
2 cups parboiled rice
¼ cup sliced green onion
¼ cup chopped fresh parsley
Instructions
In a large Dutch oven, add ¼ cup oil, and heat over medium heat. Add the onion, celery, bell pepper, jalapeño, poblano pepper, garlic, 2 teaspoons salt, and 1 teaspoon cayenne. Cook, stirring often, until vegetables are caramelized, about 
20 minutes, scraping browned bits from pan with a wooden spoon.
Add the smoked sausage and cook, stirring often, for 10 to 15 minutes, scraping browned bits from pan with a wooden spoon.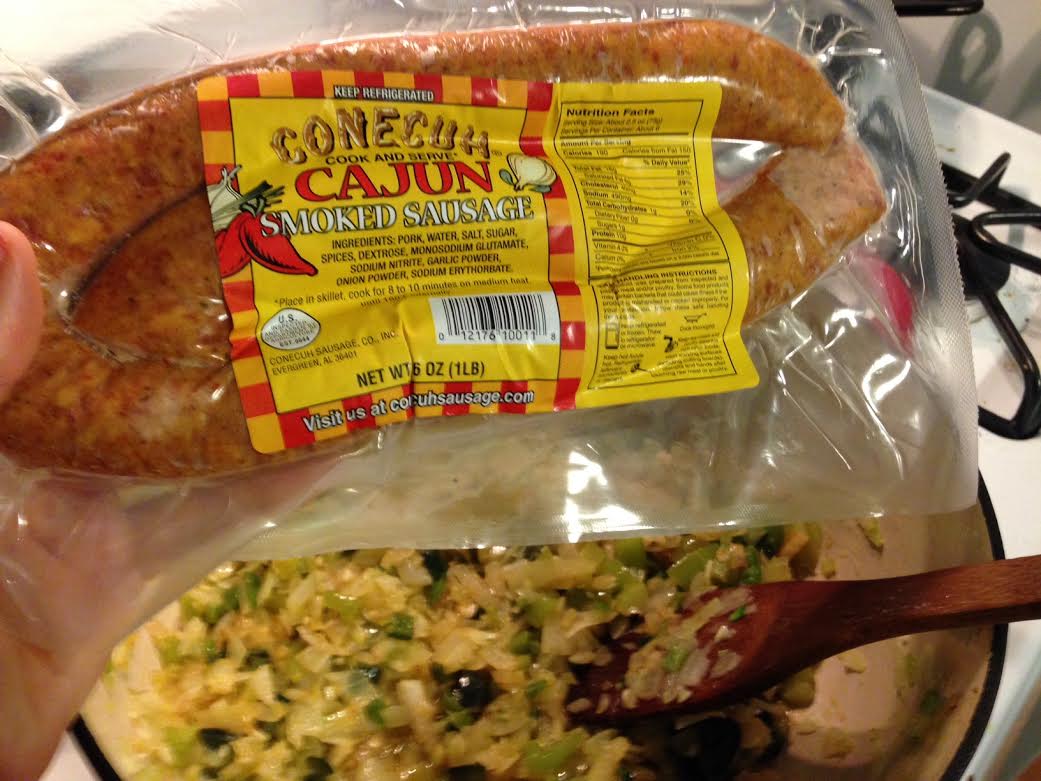 Add chicken broth, remaining 
1 teaspoon salt, and remaining 
¼ teaspoon cayenne. Add the fried chicken and bay leaves, and simmer 15 to 20 minutes. Remove chicken, and set aside until cool enough to handle. Shred fried chicken meat, discarding skin and bones. Add the chicken meat back into the pan. Add hot sauce, Worcestershire, Cajun seasoning, white pepper, and paprika.
Add rice, and cook, stirring, for 
2 to 3 minutes. Cover and cook over medium heat until the rice is tender and the liquid has been absorbed, about 30 minutes. Remove the pan from the heat and let stand, covered, for 5 minutes. Remove the bay leaves. Stir in green onion and parsley.