Glorious Springtime Weekend. Planting seeds by day, House of Cards by night. There is a new chicken at the Hammer ranch, Juicy. She's a beauty.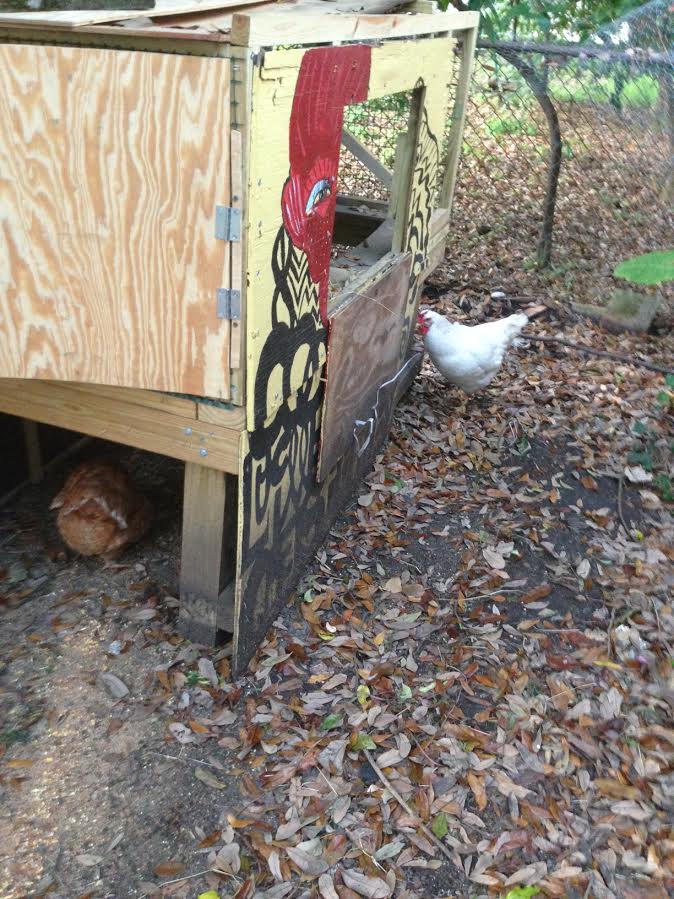 And a new flower post fashioned from a PVC pipe, hole punched and spray-painted and stacked with petunias and other bloomers. Pretty sure this is un-waterable…. didn't think about that in the envisioning stage. Soon there will be a mailbox attached to the top in which I will place Various Letters to the World. I am hoping that the postman won't confuse it with my actual mailbox, because I want my neighbors to check it as they walk their dogs or push their strollers or head out for dinner at our local pubs and diners—it will be like a Midcity fortune cookie with wisdom, jokes, sweet nothings and quotations. Or a repository for trash. Stay tuned.
In other news, have been adjusting to a new hospital service, and I realize that I am behind on my chocolate commitment for the year. Made this fabulous cake last night which KP called "The chocolate sugar butter cake"—it actually isn't as sweet as I thought it would be for the amount of sugar involved. It is enormous and sort of chocolate cupcake bottom-like in texture and taste.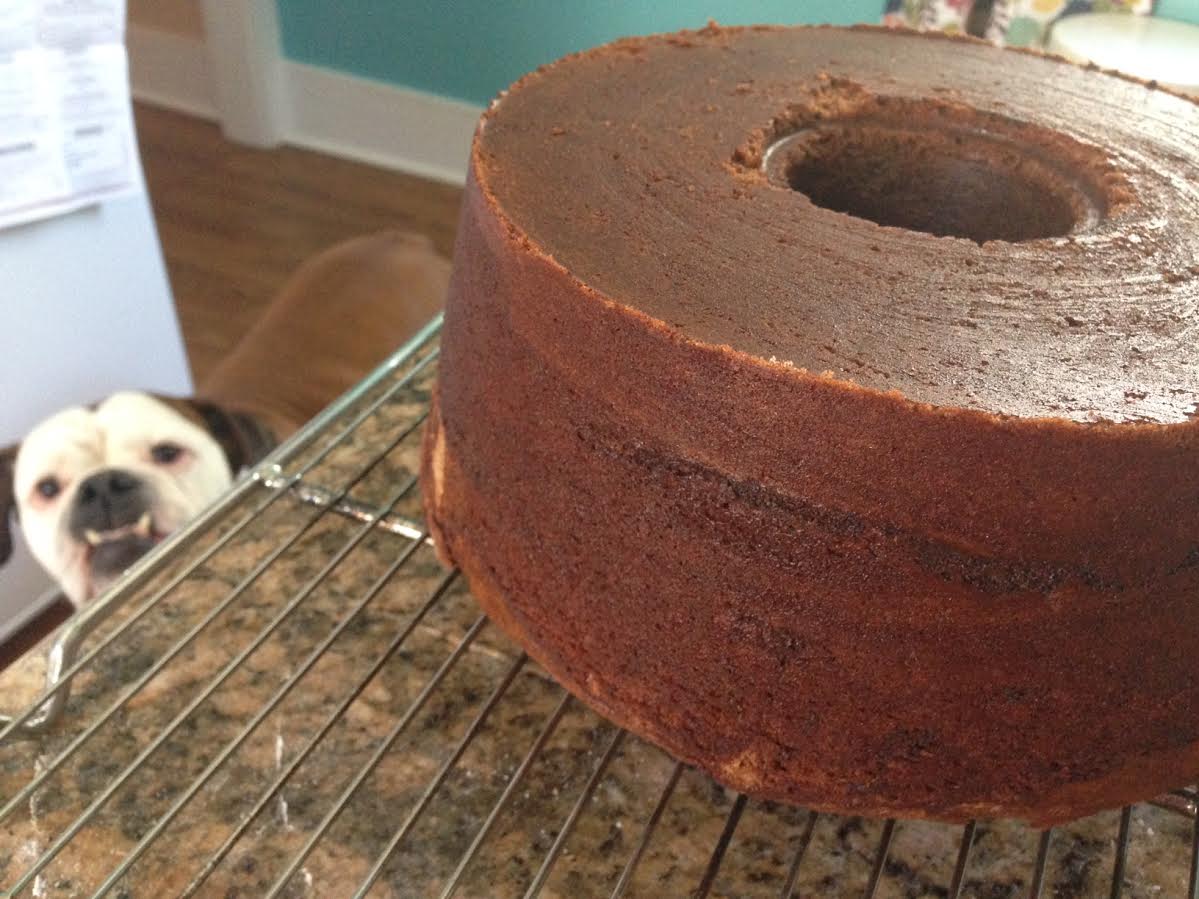 #8 Mocha Bundt Cake
Adapted from Martha Stewart's magazine
1 tablespoon Dutch-process cocoa powder
1 tablespoon instant espresso powder
2 tablespoons granulated sugar
CAKE
3 sticks plus 2 tablespoons unsalted butter, room temperature
1/2 cup plus 1 tablespoon Dutch-process cocoa powder
3 1/4 cups all-purpose flour
1 1/2 teaspoons coarse salt
3/4 teaspoon baking soda
1 1/2 teaspoons baking powder
1 cup very strong coffee
1 tablespoon instant espresso powder
1 cup sour cream
2 1/2 cups granulated sugar
4 large eggs, room temperature
1 cup (5 ounces) very finely chopped bittersweet chocolate (61 percent cacao)
Confectioners' sugar, for dusting
Lightly whipped cream, for serving
Candied Lemon Zest, for serving (optional)
Filling: Preheat oven to 325 degrees. Stir together cocoa, espresso powder, and granulated sugar.
Cake: In a small bowl, mash together 2 tablespoons butter and 1 tablespoon cocoa; generously brush a 12-cup nonstick Bundt pan with mixture.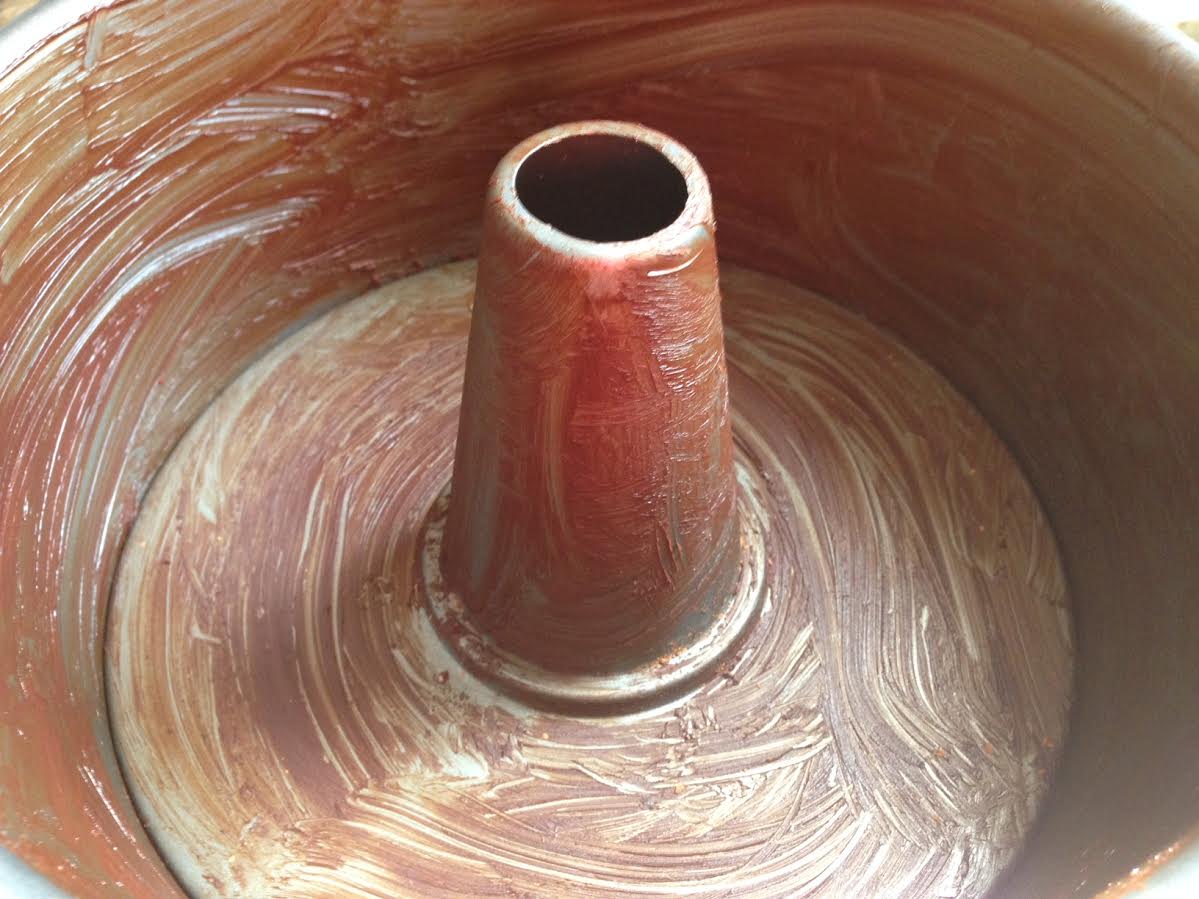 In another bowl, whisk together flour, salt, baking soda, and baking powder. In another bowl, whisk brewed espresso into remaining 1/2 cup cocoa and espresso powder until smooth; whisk in sour cream.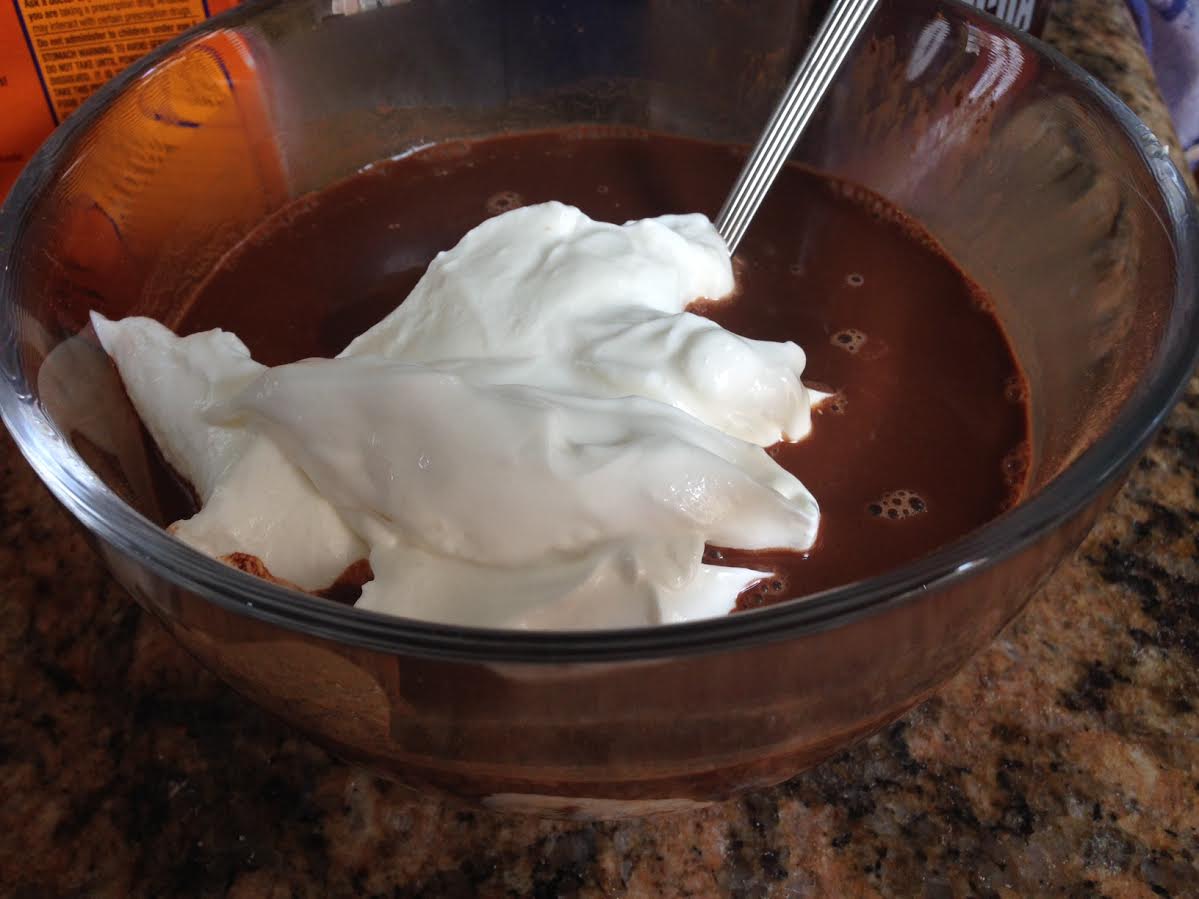 With a mixer on medium-high speed, beat remaining 3 sticks butter with granulated sugar until light and fluffy, about 2 minutes. Add eggs, one at a time, beating well after each addition. Reduce speed to low and add flour mixture in three batches, alternating with cocoa mixture in two batches. Beat to combine, scraping down bowl as needed. Beat in chopped chocolate.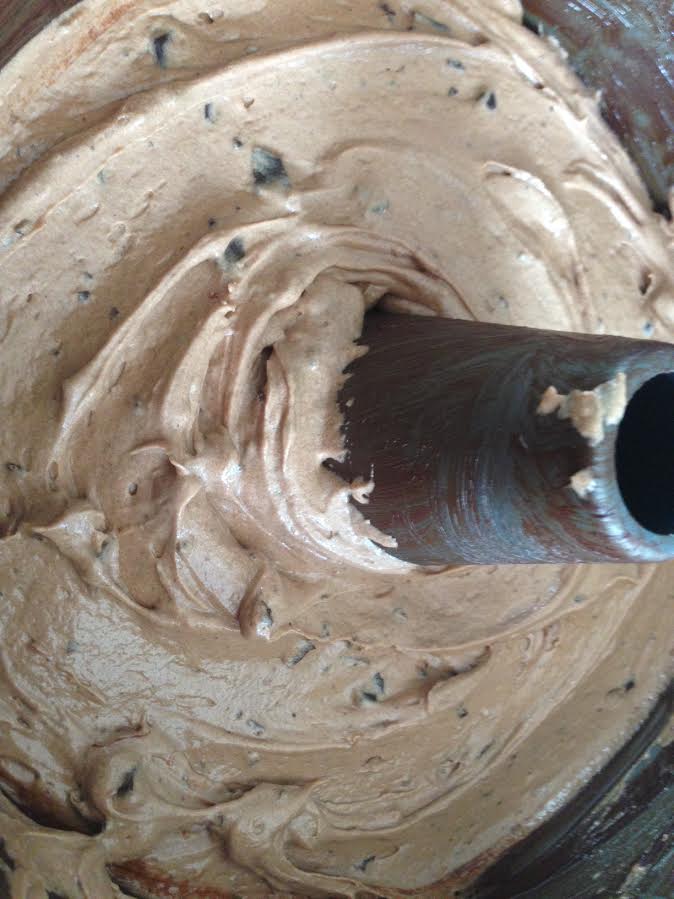 Transfer one-third of batter to prepared pan. Sprinkle with half of filling, avoiding edges. Repeat, then finish with remaining one-third of batter, smoothing top with an offset spatula. Bake until a tester inserted in center comes out clean, about 1 hour. Let cool in pan on a wire rack 15 minutes, then turn cake out onto rack; let cool completely, at least 2 hours.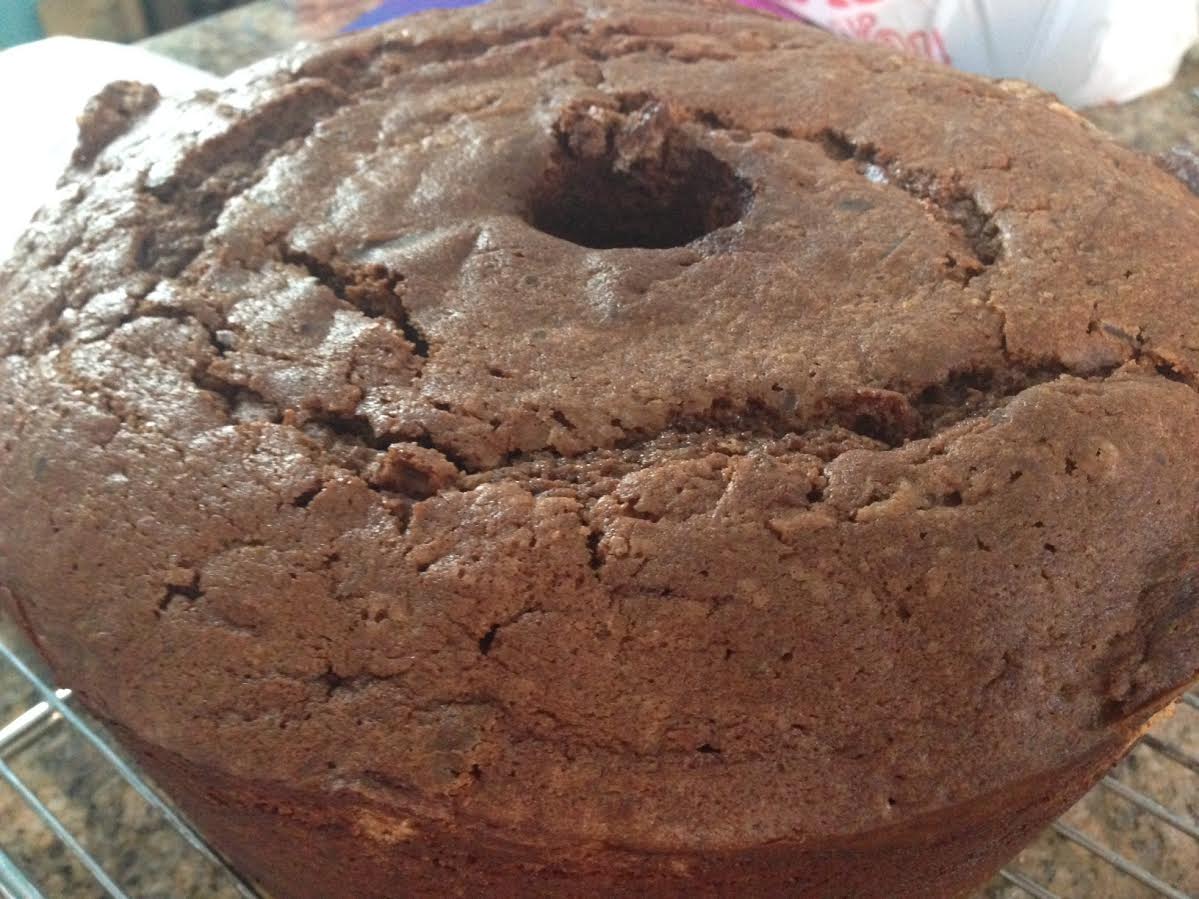 Dust with confectioners' sugar. Serve, with a dollop of whipped cream and some candied lemon zest.
By the way, congrats to all the Academy Award winners. I was SURE the Revenant would clean up, but congrats to Spotlight.