Of course I want to be healthy. We all do. But when you look at an earnest summer squash in the produce section, who thinks pancakes? Well, now you will. I give you, the perfect summer dinner. Guilt free.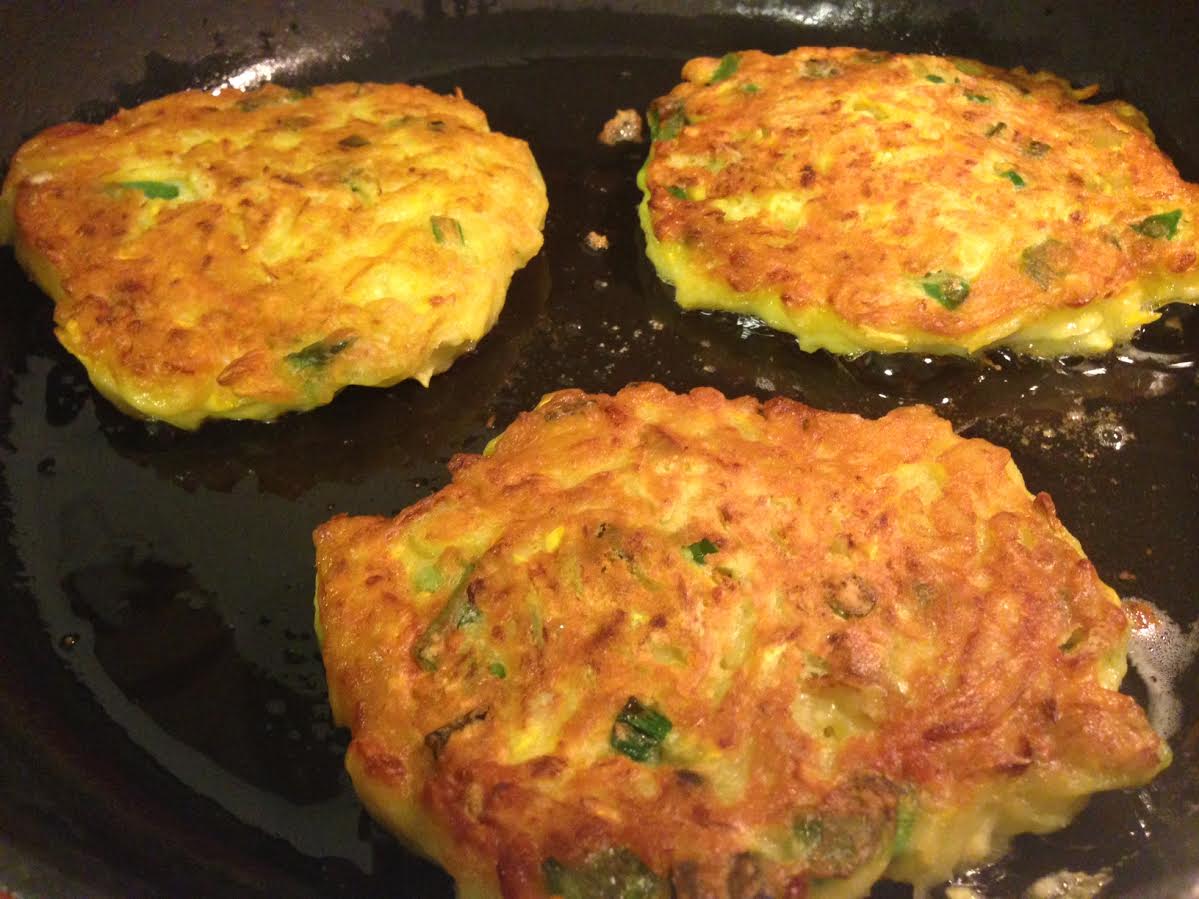 Crispy Summer Squash Pancakes
Adapted from Food and Wine
2 medium yellow squash, grated on the medium holes of a box grater and squeezed dry
2 scallions, thinly sliced
1 jalapeño, thinly sliced
1 large egg, beaten
1/2 cup all-purpose flour
2 teaspoons baking powder
6 tablespoons olive oil
Lemon wedges and sour cream, for serving
In a medium bowl, combine the squash with the scallions, jalapeño, egg, flour and baking powder and season with salt and pepper. Mix gently just to combine.
In a large nonstick skillet, heat 2 tablespoons of the oil. Spoon 3 heaping 1/3-cup mounds of the batter into the skillet and press lightly to flatten them.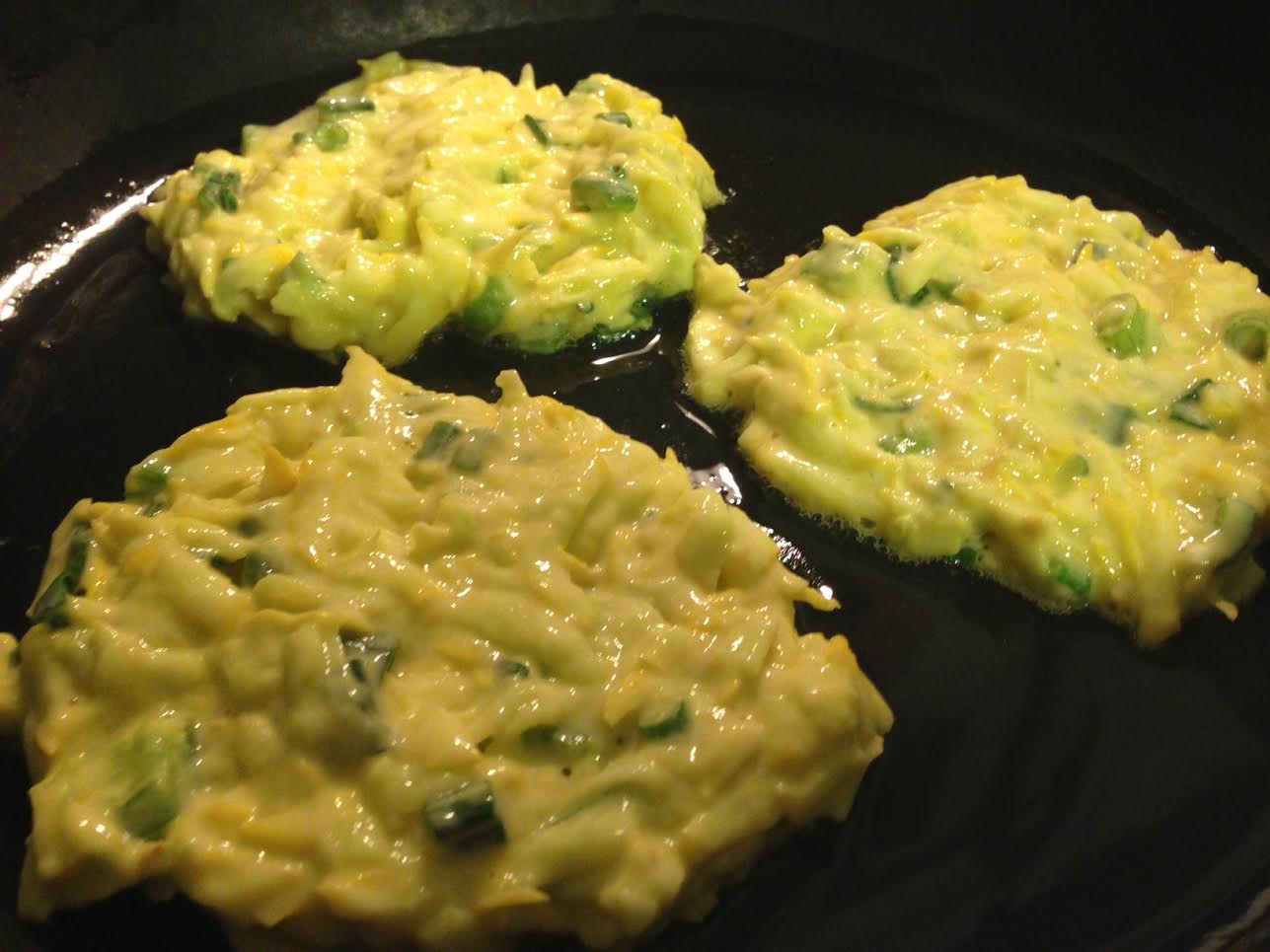 Cook over moderate heat until golden, about 3 minutes. Flip the pancakes, add 1 tablespoon of the oil and cook until golden and crisp, 2 minutes longer. Drain on paper towels. Repeat with the remaining oil and batter. Serve the pancakes hot with lemon wedges and sour cream. KP mixed sour cream with hot sauce. Divine.