Nothing gets you through Wednesday like a dark chocolate cupcake. Make these for your office breakroom and then lavish in the karma sure to return. As for me, these cupcakes are in homage to the Year of Chocolate, and specifically, to Equal Exchange Chocolates, who graciously sponsored this post!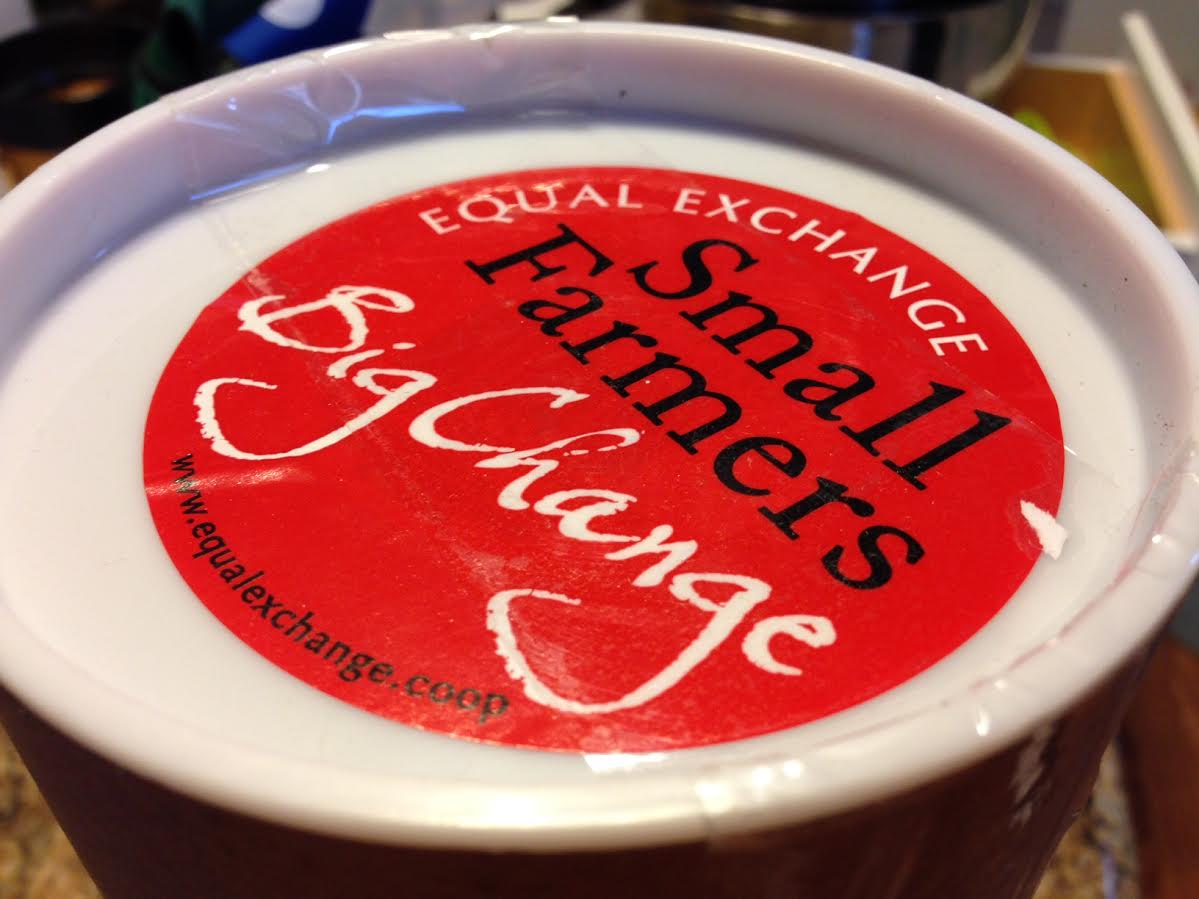 Equal Exchange is a fair-trade, small farmer, certified organic bastion of goodness from which chocolate bars and baking chocolate and chocolate chips issue like the chocolate waterfall in Willy Wonka, I imagine. Equal Exchange sponsors small-scale farmers in Dominican Republic, Ecuador, Peru, Paraguay and Madagascar. They have a new product, the Extreme Dark 88% Cacao chocolate bar, which is heavenly to taste, the perfect capstone to smooth the edges off a rough day, to tickle your arteries and neurons with antioxidants. This dark bar has a grapefruity citrus zing, melts into the most fabulous pudding and frosting on the cupcakes featured in this post.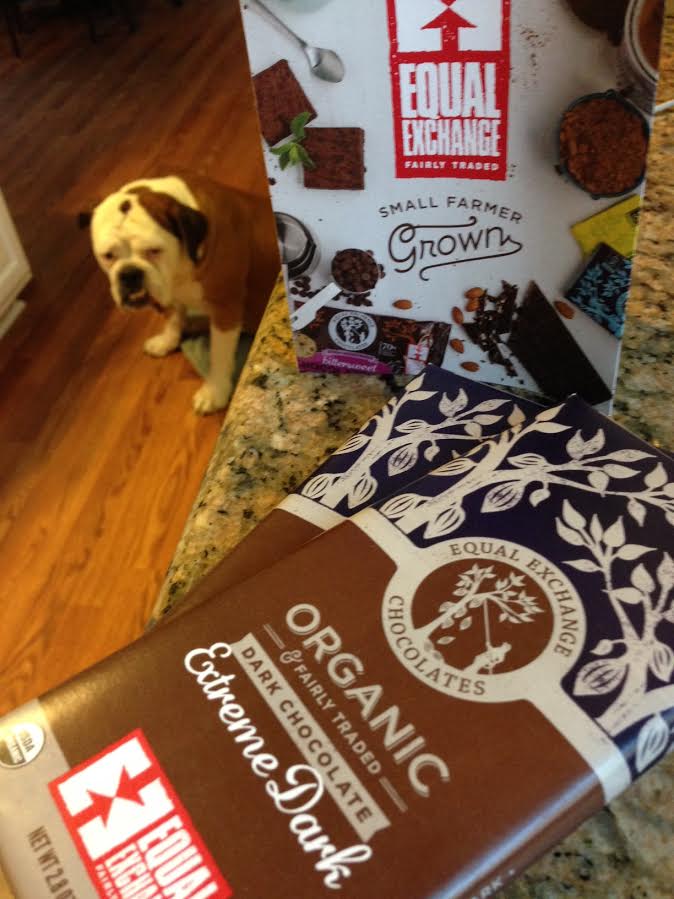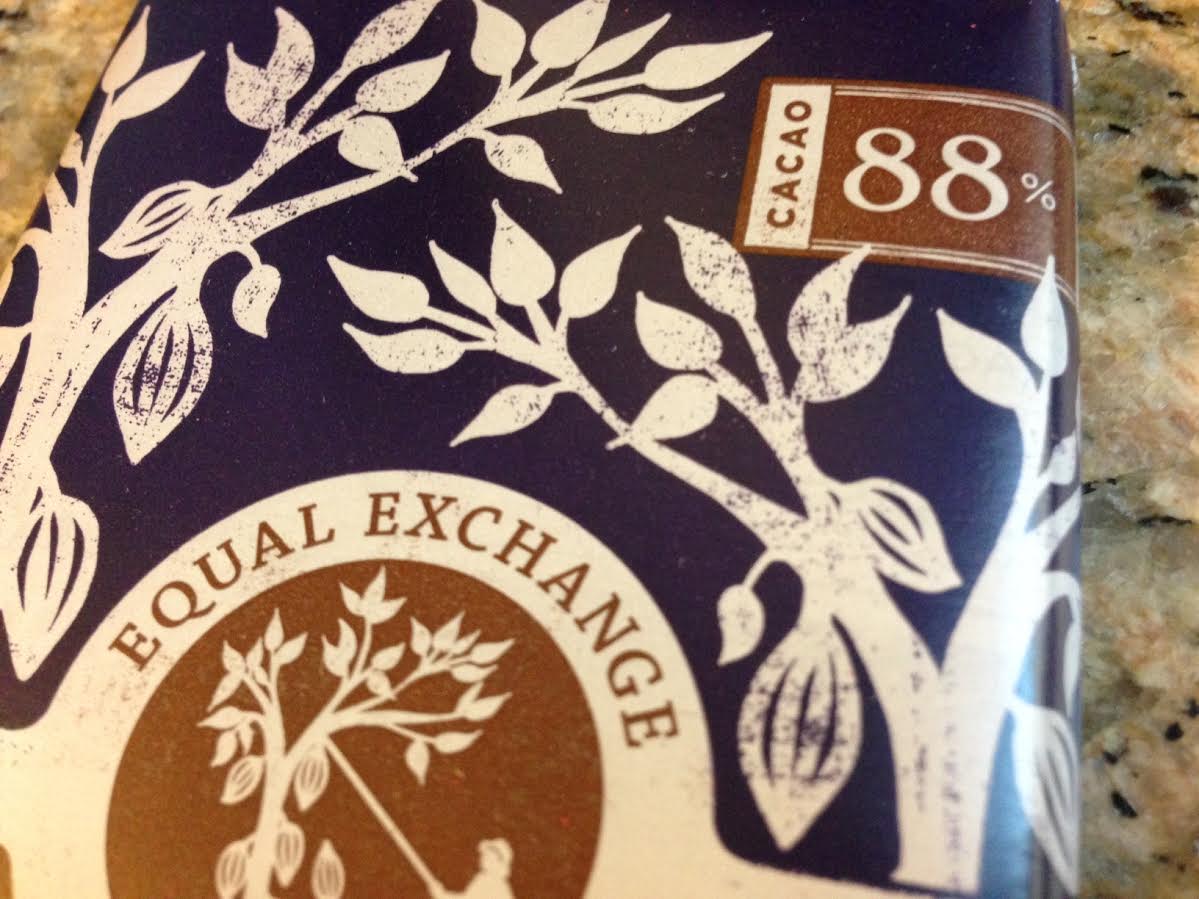 And here's the kicker in my little chocolate julep—You can enter to WIN a case of twelve of these Equal Exchange 88% dark chocolate bars! Ah! Right now!
For contest entry:
There will be one lucky winner, announced here on April 20!!! Tell all your friends, and good luck!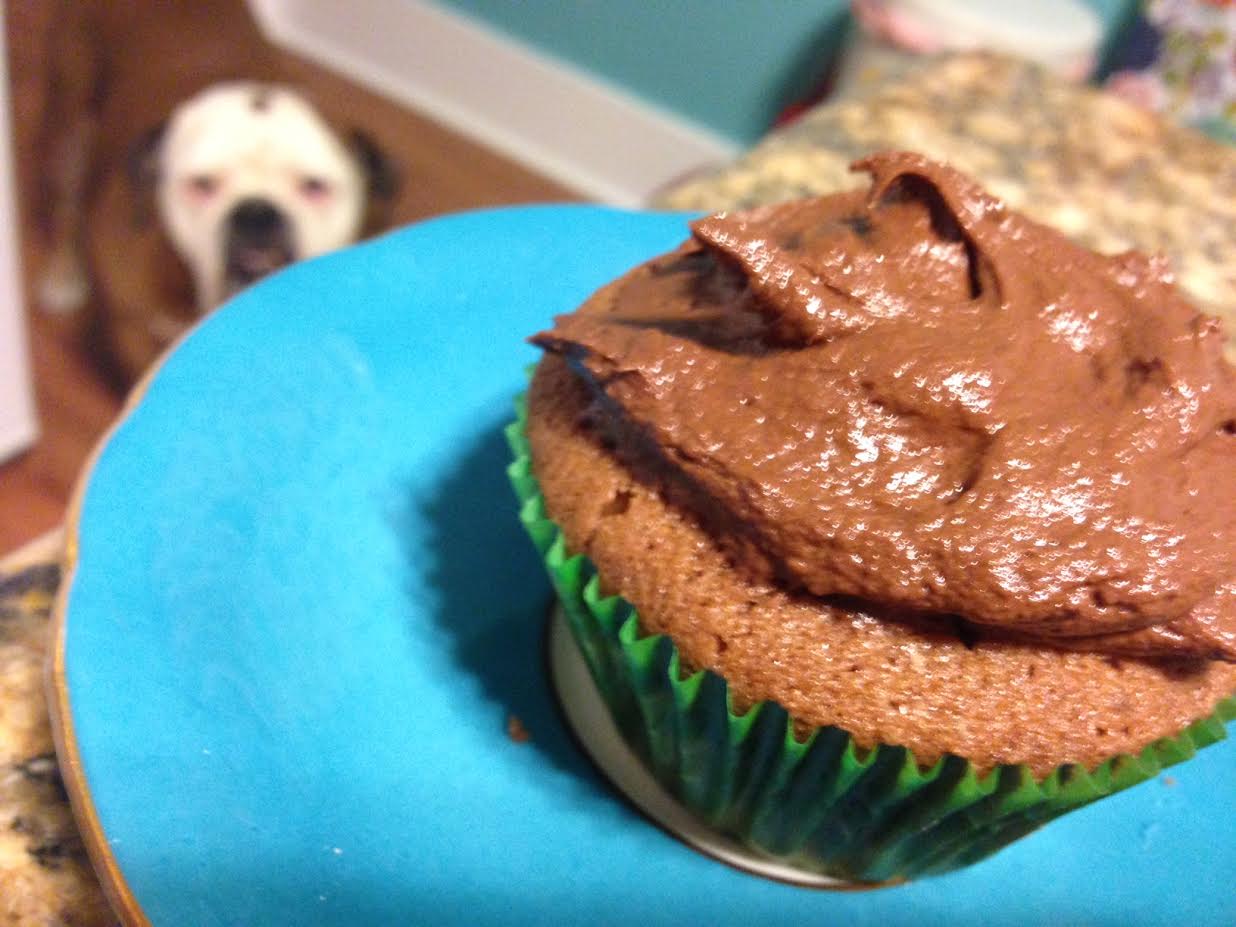 Dark-Chocolate Pudding Filled Cupcakes
Adapted from a Martha Stewart recipe
2 cups all-purpose flour
2 teaspoons baking powder
1 1/2 teaspoons coarse salt
1 1/2 sticks unsalted butter, room temperature
1 1/3 cups sugar
3 large eggs, room temperature
1 1/2 teaspoons pure vanilla extract
3/4 cup whole milk
5 ounces bittersweet chocolate chips melted and cooled
Pudding (see recipe below, because you can make this too!)
Frosting (same, see below)
Preheat oven to 350 degrees. Line 18-24 standard muffin cups with paper or foil liners. In a large bowl, whisk together flour, baking powder, and salt. In a separate bowl, beat butter with sugar on medium speed until light and fluffy. Add eggs, one at a time, beating well after each addition. Beat in vanilla. Reduce speed to low and add flour mixture in 2 batches, alternating with milk. Beat in melted chocolate. I melted half of this package of bittersweet chocolate chips from Equal Exchange. I almost free-hand ate the remaining half of the package. Me and chocolate chips have a long and shameful history.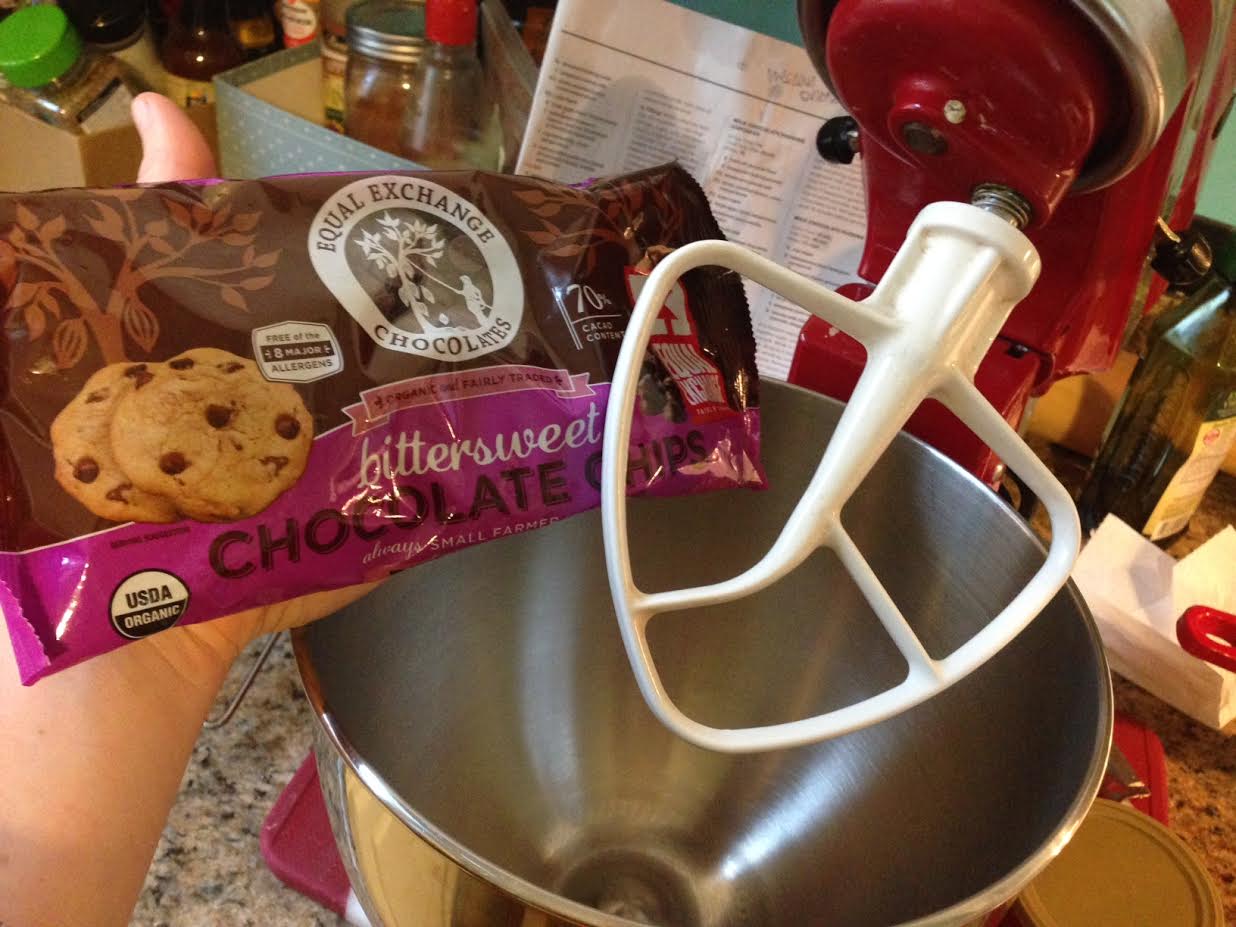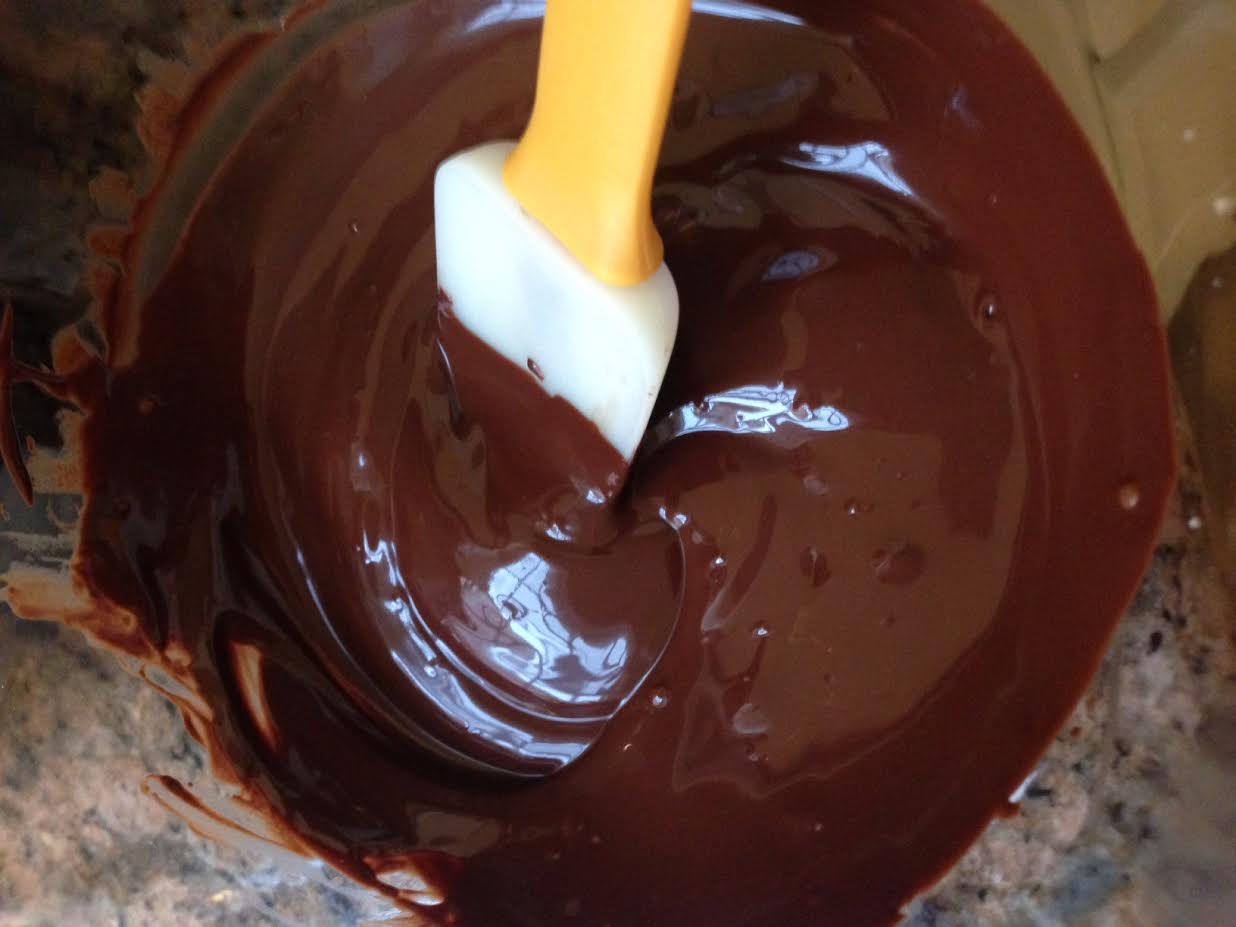 Divide batter evenly among muffin cups, filling each about two-thirds full. Bake until a tester inserted in centers comes out clean, 18 to 20 minutes. Let cool in pan on a wire rack 5 minutes, then remove cupcakes and let cool completely on rack. (Cupcakes can be made ahead up to this point and stored in an airtight container at room temperature up to 2 days.)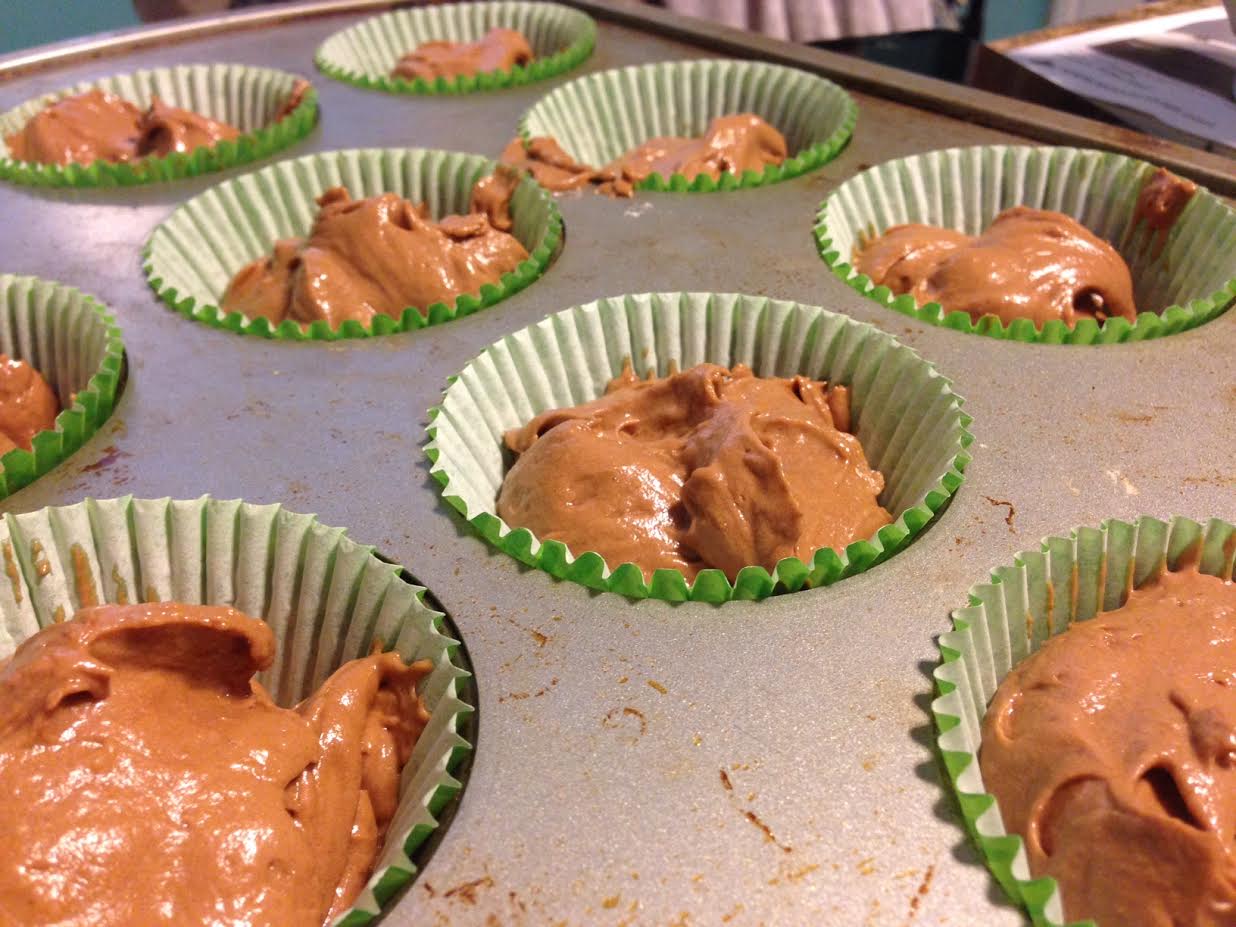 Transfer pudding to a pastry bag fitted with a 1/4-inch plain round tip. Insert tip in top of a cupcake and squeeze until cupcake begins to mound.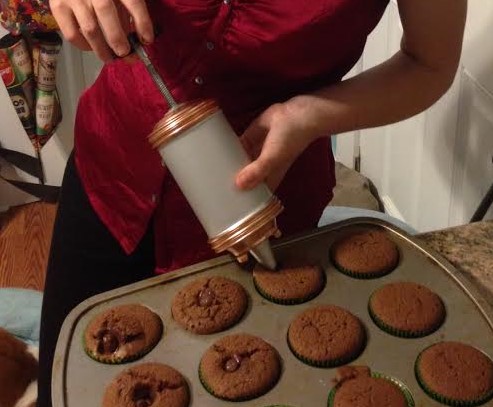 Repeat with remaining cupcakes. Refrigerate until cold, about 30 minutes and up to 1 day. Top with frosting, duh. Refrigerate at least 15 minutes before serving.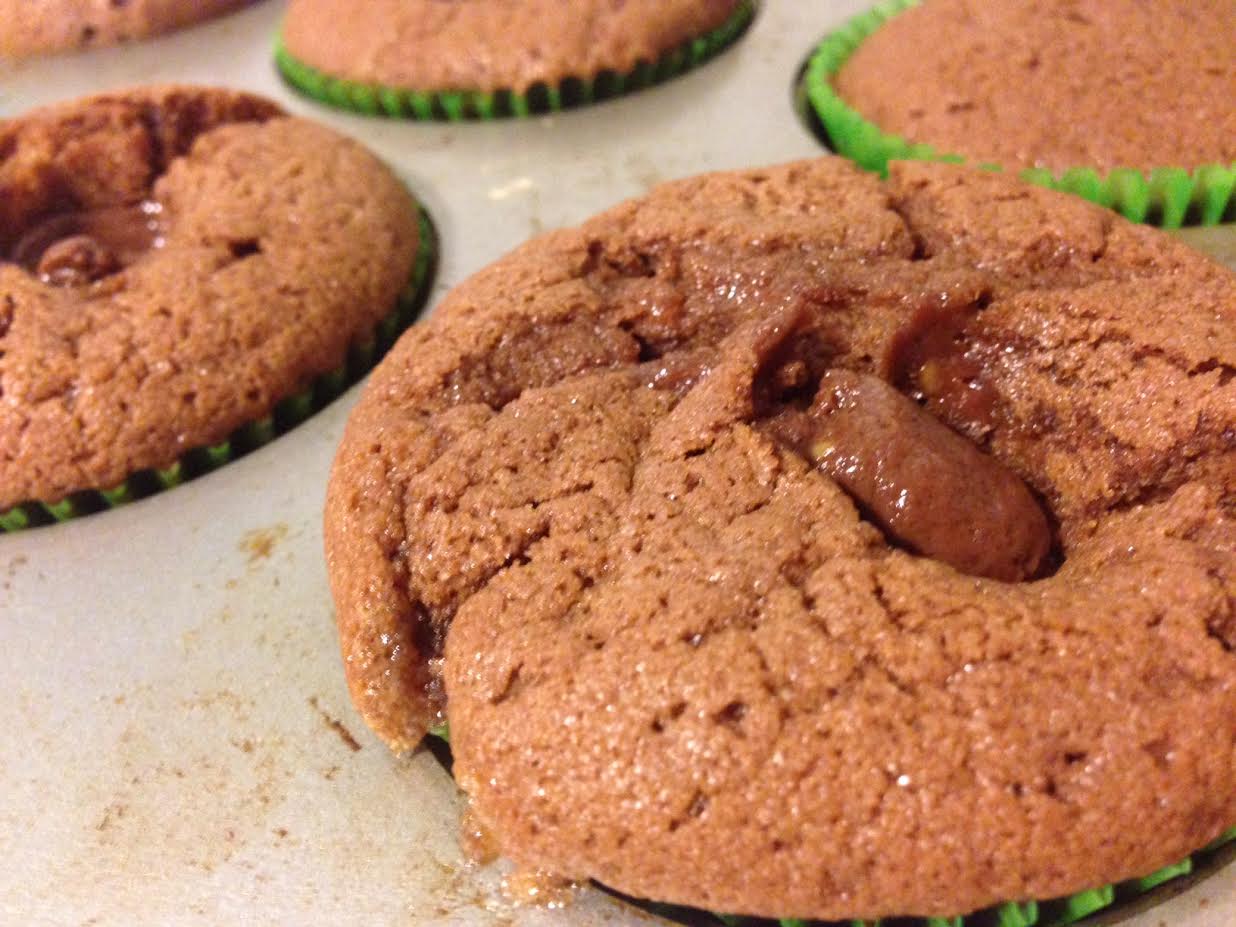 Now for the Pudding
1/4 cup sugar
2 tablespoons plus 1 teaspoon cornstarch
1 tablespoon Dutch-process cocoa powder (use Equal Exchange!)
1/4 teaspoon coarse salt
1 1/4 cups whole milk
1 large egg yolk
1 teaspoon pure vanilla extract
3 ounces 81% Equal Exchange dark chocolate, coarsely chopped (2/3 cup, or, one bar)
In a medium saucepan, whisk together sugar, cornstarch, cocoa, and salt. Whisk in milk and egg yolk. Bring to a boil over medium-high, whisking constantly; cook 2 minutes. Remove from heat; whisk in vanilla and chopped chocolate until melted. Pour mixture into a bowl and cover with plastic wrap, pressing wrap directly onto surface to prevent skin from forming. Refrigerate until cold, at least 30 minutes and up to overnight. You will need to transfer the pudding to your frosting bag/injector. I liken this to joint injections, steroid shots of chocolate for your cupcakes.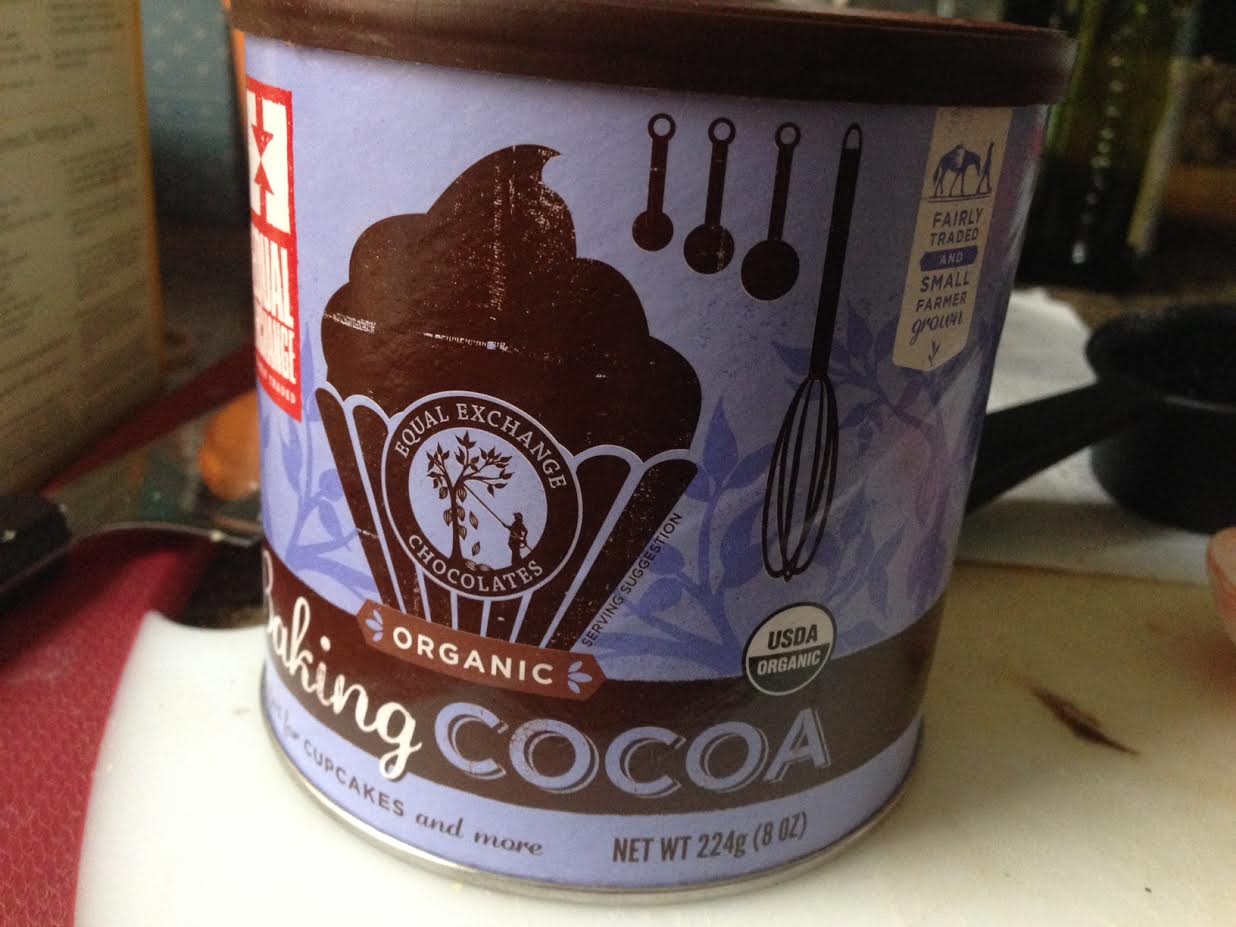 Chocolate Frosting
6 ounces cream cheese, softened
1 1/2 sticks unsalted butter, softened
2 1/2 cups confectioners' sugar
1/4 cup cocoa powder, Equal Exchange
Salt
9 ounces bittersweet chocolate, melted and slightly cooled
3/4 cups creme fraiche or sour cream
Beat cream cheese and butter with a mixer on medium speed until pale and fluffy, about 3 minutes. Sift together sugar, cocoa powder, and 1/4 teaspoon salt; gradually beat into cream cheese mixture. With machine running, pour in melted chocolate in a slow, steady stream. Beat in creme fraiche until well combined. If frosting doesn't seem firm enough, refrigerate for 10 minutes. Beat before using.
Good luck in the contest! And wear your helmet for bike to work week! Because, let's be real, if you are going to support small farms by buying their cacao, you may as well save the environment on your way to the store!