We have a winner! Thanks again to Equal Exchange for sponsoring the chocolate giveaway hosted here on Bake This Day. We champion creativity on this blog, we like to do things a little differently— Izzy let us know she was mad the contest wasn't open to dog entrants, so we let her choose the winner. All the names went on paper slips, got tossed in the air, and whichever paper she ate off the floor first won the case of dark chocolate.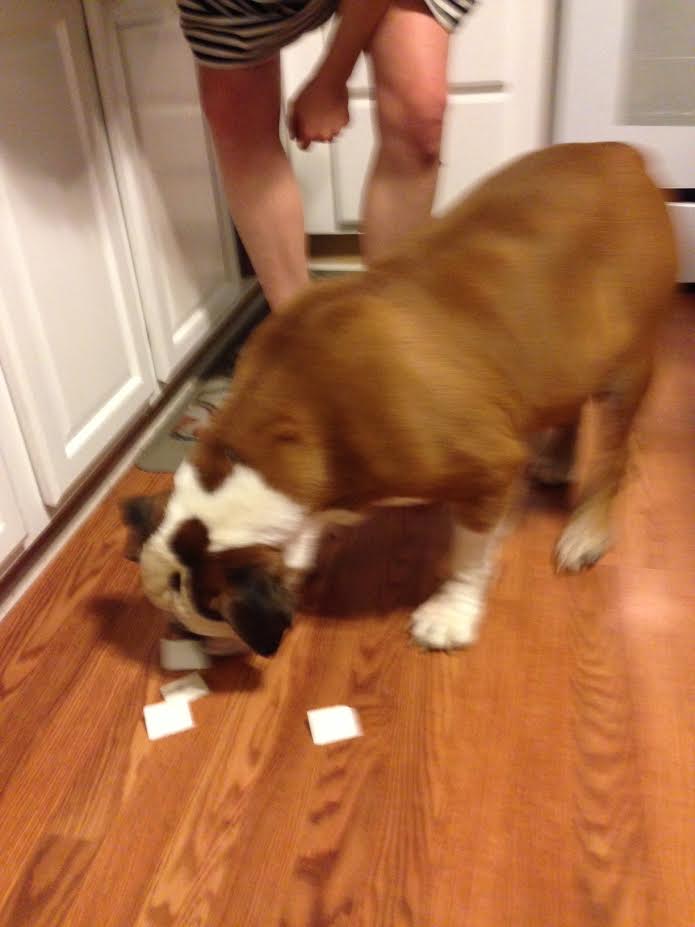 Congratulations to Andrea from Portland, Oregon! Let us know what you think of the 88% Cacao special dark chocolate!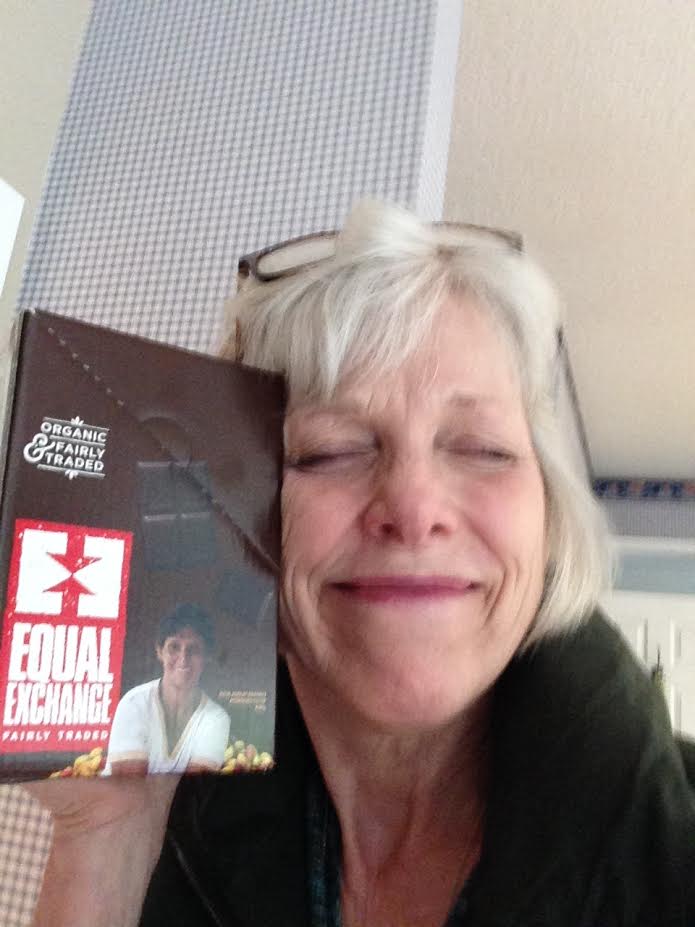 Here is a simple recipe that tastes great with this chocolate.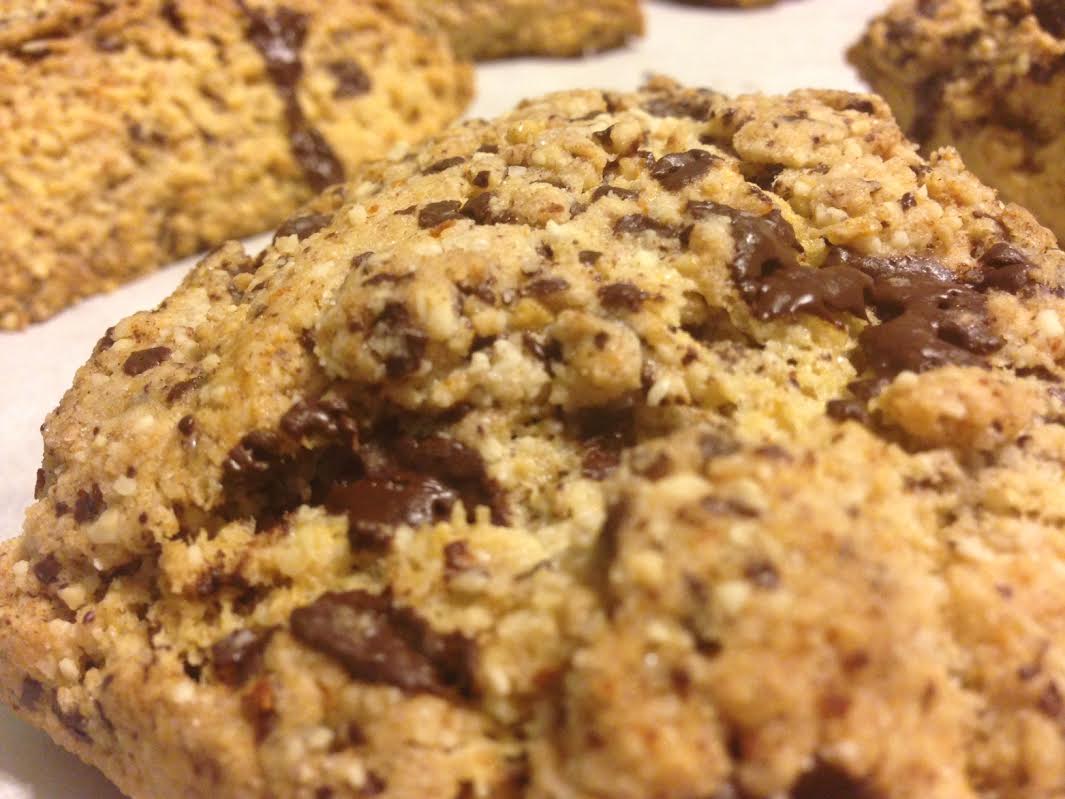 Gluten-free Chocolate Orange Scones
Adapted from Duda recipe
1 cup gluten-free all purpose flour
1 cup almond flour
1/4 cup sugar, plus 2 teaspoons sugar, divided
Zest of 2 clementines
2 teaspoon baking powder
1/2 teaspoon baking soda
1/4 teaspoon salt
5 tablespoon chilled butter, grated
1 large egg
1 ½ TB vanilla
½ tsp orange zest
½ cup dark chocolate, chopped
Preheat over to 350 degrees. Line baking sheet with parchment paper. In a large bowl, whisk together gluten-free flour, 1/4 cup sugar, zest, baking powder, soda and salt.
Using a pastry cutter or two knives, cut in butter until mixture resembles coarse crumbs. Stir in eggs, zest and vanilla until dough comes together. Stir in chocolate.
Turn dough onto prepared baking sheet and pat into 8-inch circle. Score into 8 wedges with a large knife.
Bake 18-22 minutes, until edges are golden and scones are just barely firm. Sprinkle with remaining 2 teaspoons sugar.  Cool 20 minutes. Cut along score marks.
I have been a little MIA trying to balance work with Jazz Fest and hosting my brother on his graduation gift trip to New Orleans for the music festival. Almost every stage plays Purple Rain.
All hail the king of SOUL, now in the sky in his little red corvette.