In Brothers Karamazov, Dostoyevky's young headstrong character has this to say:
"Do you know I've been sitting here thinking to myself: that if I didn't believe in life, if I lost faith in the woman I love, lost faith in the order of things, were convinced in fact that everything is a disorderly, damnable, and perhaps devil-ridden chaos, if I were struck by every horror of man's disillusionment — still I should want to live. Having once tasted of the cup, I would not turn away from it till I had drained it! At thirty though, I shall be sure to leave the cup even if I've not emptied it, and turn away — where I don't know. But till I am thirty I know that my youth will triumph over everything — every disillusionment, every disgust with life. I've asked myself many times whether there is in the world any despair that could overcome this frantic thirst for life. And I've come to the conclusion that there isn't, that is until I am thirty."
Which, for me, is tomorrow. So I'm making all important life decisions today.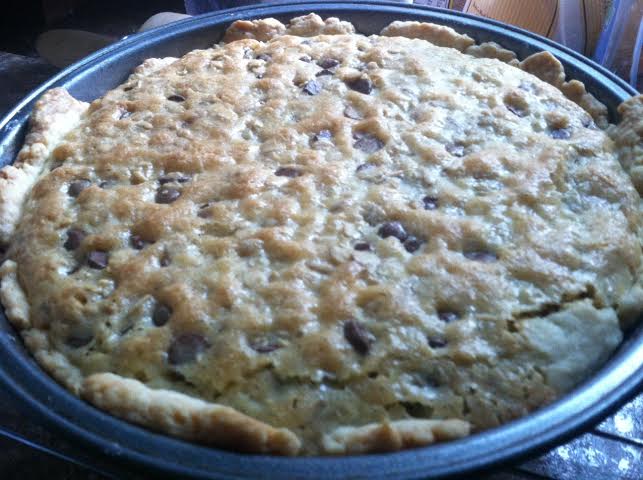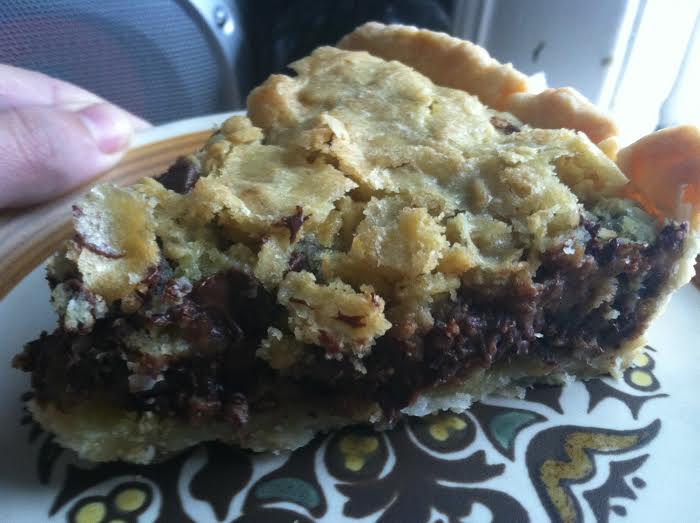 Chocolate Chip Cookie Dough Pie
Adapted from Penzeys
1 9-inch deep-dish pie shell, unbaked
1/2 Cup flour
1 Cup sugar
2 eggs, slightly beaten
1/2 Cup butter, melted and slightly cooled
1 Cup quick oats or oatmeal
1 Cup chocolate chips
1 tsp. vanilla
Crust for single crust pie:
1/4 lb. butter (1 stick)
1 Cup flour
pinch salt
pinch sugar
2 TB milk
Pie Crust: To prepare the crust, cut the butter into small pieces; it doesn't have to be cold, but it should not be warm to the point of melting. Add the flour, salt, and sugar to the butter and beat or mix by hand to combine. Add the milk in a thin stream, mixing until thoroughly blended. Form into a ball and chill until it can be easily handled. Sprinkle a wooden board or counter top with flour, place the dough on the board, and sprinkle the top of the dough with flour. Using short strokes, roll it from the center to the edges until it is 1/8 to 1/4 inch thick. You will want to turn the dough over and re-dust with flour halfway through. Roll until the crust is about an inch larger than your 9-inch pie pan when inverted. Fold the crust in half and in half again so that it looks like a triangle. Place it in the ungreased pie pan with the point in the center. Unfold the crust and ease it into the pan. Roll the edges of the overhanging crust under so that you have a nice rim around the pie plate. Prick the crust all over with a fork.
Preheat oven to 350°. In a mixing bowl, combine the flour and sugar. Add the eggs and mix. Add the butter and mix again. Fold in the oatmeal or nuts, chocolate chips and VANILLA.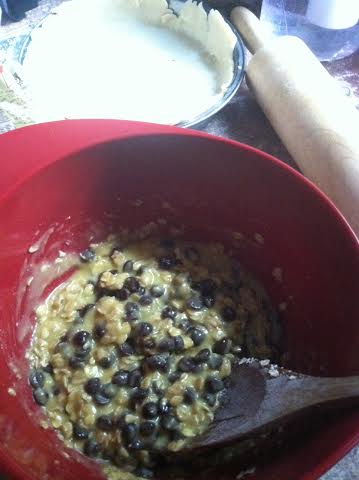 Pour into the pie crust.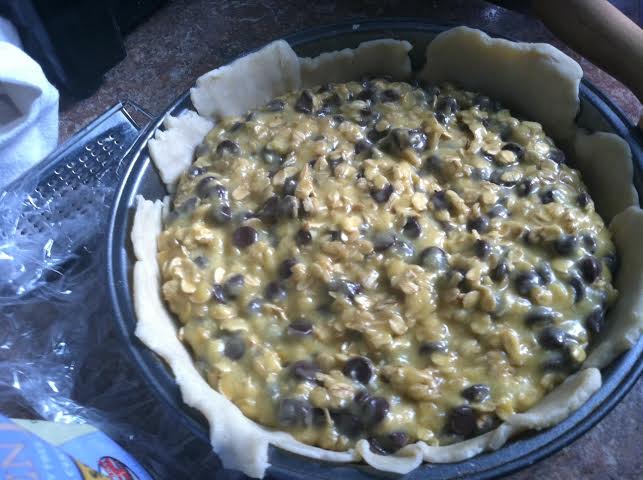 Bake at 350° for about 30-35 minutes, until golden.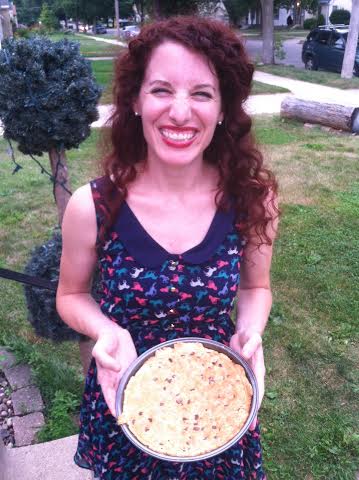 Haiku #21
Here I am again
Leaning into the storm of
Life's rich pageantry.
Haiku #22
Clinic in a mall
With mirrored columns, counters
Where no one will buy.
Haiku #23
In the ten minutes
Of solitude with myself
I weep and say yes.
Haiku #24
Art bandages wounds
New Orleans, so it seems, is a
Sutured masterpiece.